PLAYOFFS
CLE leads series 3-2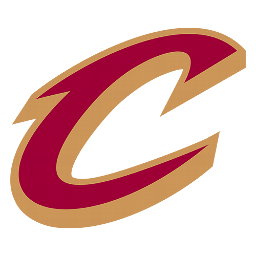 | | 1 | 2 | 3 | 4 | OT | T |
| --- | --- | --- | --- | --- | --- | --- |
| CLE | 23 | 28 | 19 | 21 | 18 | 109 |
| DET | 29 | 23 | 18 | 21 | 16 | 107 |
LeBron bewilders Pistons as Cavaliers inch closer to NBA finals
AUBURN HILLS, Mich. (AP) -- LeBron James grimaced, limped up to the podium and plopped into a chair behind a microphone.
It was the only time he looked human all night.
James had already used every ounce of energy to put together one of the most spectacular performances in playoff history, lifting the Cleveland Cavaliers to the verge of their greatest season.
James' career playoff-high 48 points -- including his team's final 25 and 29 of its final 30 -- carried Cleveland within a win of the NBA finals for the first time in franchise history with a 109-107 double-overtime victory over the Detroit Pistons on Thursday night.
After the breathtaking display of talent and will gave the Cavs a 3-2 lead in the Eastern Conference finals, the 22-year-old star said he felt terrible.
"I'm banged up. I'm winded. I'm fatigued," he said. "I've got all day tomorrow. It's going to be tough to get some rest when you got a crazy, 2-year-old running around the house. So hopefully, I can take him to one of his grandma's house."
James has the playoff-tested Pistons on the brink of going home.
Game 6 is Saturday night in Cleveland and if necessary, Game 7 will be Monday night back at The Palace of Auburn Hills.
If James can come remotely close to what he did Thursday night, the series might not return to Michigan.
The San Antonio Spurs, who eliminated Utah on Wednesday, have a week off before hosting Game 1 of the NBA finals.
James made a go-ahead layup with 2.2 seconds left and Detroit's Chauncey Billups missed a shot in the lane on the ensuing possession.
It was one of the many driving shots that James made look easy.
"Why should I be surprised? I was making a lot of great moves," James said. "They are definitely a great defensive team, but I was determined to attack."
The Pistons blew a seven-point lead with 3:15 left in regulation and lost the third straight game in the series after winning the first two at home.
Detroit can only hope the series ends like its last postseason matchup with the Cavs.
The Pistons won the first two games of the conference semifinals last year, then lost three straight and needed to win on the road and then at home in Game 7.
Detroit, with four of the same starters, also advanced in the 2004 and 2005 playoffs after trailing 3-2.
"We've been here before a lot of times," Billups said. "We've got to lock in and win one game."
James was 18-of-33 from the field, making two 3-pointers, and 10-of-14 from the free throw line. He also had nine rebounds, seven assists and two steals in a performance that might end up be a defining game of his career.
He was the only Cavs player to make a field goal in the last 17:48 and the only one to score in the final 12:49.
"We tried to trap him and get it out of his hands, but he attacked," Pistons coach Flip Saunders said. "We'll definitely have to do something different next time."
James shot an airball just before the shot clock expired with 6.6 seconds left in the first overtime that gave Detroit a chance to force another period.
James put Billups on the line with 3.1 seconds left and he made two free throws to make it 100-all.
The Cavs have prided themselves on not being a one-man show, but James just about did it alone against a team in the conference finals for the fifth straight year.
"We threw everything we had at him," Billups said. "We just couldn't stop him."
James simply took over late in regulation and in both overtimes, choosing to attack the basket with driving layups and dunks instead of deferring to teammates.
"I was able to will my team to victory," James said. "This is definitely a big win, one of the biggest wins in Cavaliers' franchise history. For me and my teammates, it's definitely the biggest win.
"But we have a goal, we can't dwell on this when we have another game on Saturday. We have got to do our best to try to win that ballgame and get where we wanted to be all year."
James scored 32 more points than Cleveland's second-leading scorer, Zydrunas Ilgauskas, who fouled out with 16 points. Rookie Daniel Gibson, who also fouled out, was the only other double-digit scorer, with 11.
"Somebody told me in the locker room that he scored 29 of our last 30 points and I could not believe it," Cavs coach Mike Brown said. "Everybody keeps asking for more, and he keeps giving more.
"I feel bad that my words don't do justice for what he did."
James' previous playoff high, in just two postseasons, was a 45-point performance against Washington in the first round last year that set a franchise record.
The Pistons, meanwhile, seemed to finally put a complete game together and each of their starters scored at least 10.
Richard Hamilton scored 26, Chauncey Billups had 21 and Chris Webber scored 20. Rasheed Wallace had 17 points and Tayshaun Prince added 10.
It wasn't enough to deny James.
"It's frustrating," Billups said. "He put on an unbelievable display out there. It's probably the best I have seen against us ever in the playoffs."
Game notes
Both teams were slowed by foul trouble and Detroit had to play the final three quarters without its top reserve, forward Antonio McDyess, because his right arm appeared to hit Anderson Varejao's neck as he went in for a layup and he was automatically ejected with a flagrant-two foul. ... James averaged 28 1/2 points in two games at home after scoring 29 total in the first two games, including a playoff-low 10 points in the series opener. ... The Cavs won two games in their previous conference finals appearances, in 1976 and 1992. ... Cleveland PG Larry Hughes started for the second straight game, despite a foot injury, and provided a lift in the first quarter with eight points. ... Faces in the crowd included Anita Baker, New Orleans point guard Chris Paul and Red Wings goaltender Dominik Hasek, who said he still doesn't know if he will retire or return to Detroit.