FINALS
SA leads series 3-0
| | 1 | 2 | 3 | 4 | T |
| --- | --- | --- | --- | --- | --- |
| SA | 16 | 24 | 15 | 20 | 75 |
| CLE | 18 | 20 | 12 | 22 | 72 |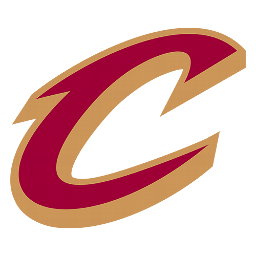 Spurs get win, tie for 2nd-lowest scoring game in Finals history
CLEVELAND -- Substance over style. That's the San Antonio
way.
The Spurs may be boring. They might not make TV ratings soar.
And they certainly aren't America's team.
Points Not Taken

The fewest total points scored in an NBA Finals game since the

24-second shot clock was introduced for the 1954-55 season:

145
Fort Wayne (74) def. Syracuse (71), April 7, 1955
147
San Antonio (75) def. Cleveland (72), June 12, 2007
147
San Antonio (80) def. New York (67), June 18, 1999
150
Chicago (96) def. Utah (54), June 7, 1998
153
San Antonio (84) def. Detroit (69), June 9, 2005
153
New Jersey (77) def. San Antonio (76), June 11, 2003
155
San Antonio (81) def. Detroit (74), June 23, 2005
155
San Antonio (78) def. New York (77), June 25, 1999
156
Detroit (88) def. Los Angeles Lakers (68), June 10, 2004
162
Detroit (87) def. Los Angeles Lakers (75), June 6, 2004
162
Chicago (87) def. Seattle (75), June 16, 1996
163
San Antonio (84) def. New Jersey (79), June 9, 2003
163
Houston (85) def. New York (78), June 8, 1994
Maybe they should be.
Rude and ruthless, the Spurs ruined Cleveland's 37-year wait to
host the NBA finals on Tuesday night, beating the Cavaliers 75-72
in Game 3 to move within one win of a fourth title.
Bruce Bowen, the defensive stopper, emerged as an unlikely
offensive star as the Spurs, who despite not nearly playing up to
their usual standards, won anyway to take a commanding 3-0 lead in
a series few are watching.
No team has ever come back from an 0-3 deficit. It doesn't look
like the Cavaliers will be the first, but they may become the first
finals sweep for the Spurs, who are shooting for their fourth title
since 1999.
"Oh, it's great, beautiful ... we didn't play good," guard
Manu Ginobili said. "We won in a tough arena like this one and we
are just one game shy of making it."
Tony Parker scored 17 points and Tim Duncan had 14, but
Ginobili, who scored 25 in Game 2, had just three -- all free throws
in the final 10.4 seconds -- to hold off the Cavaliers and crush the
hopes of their rowdy, towel-waving crowd, who had never before seen
their team play a finals game in person.
Cleveland's chances, and maybe their last hopes of extending the
season, ended when LeBron James, who led the Cavaliers with 25
points, eight rebounds and seven assists, was short with a
3-pointer in the final seconds.
Bowen, who had just nine points in the first two games, scored
13 and Brent Barry made three 3-pointers for the Spurs, who can all
but plan their victory parade on the scenic Riverwalk back home.
"It doesn't change at all," Duncan said of the Spurs'
attitude. "We need to get one more, and that's it, however it
comes. We know they're going to come out this next game, they don't
want to get swept."
The Spurs can wrap up their third title in five years with a win
in Game 4 on Thursday night. If they do complete the eighth sweep
in finals history, they'll join the Boston Celtics, Los Angeles
Lakers and Chicago Bulls as the only franchises to win four or more
titles.
The grind-it-out game tied for the second-fewest points in NBA
finals history, matching San Antonio's 80-67 win over the New York
Knicks in 1999.
James, the 22-year-old who saved Cleveland's franchise, couldn't
rescue this series.
He scored 12 points in the fourth quarter, threatening to take
over as he did in Game 5 of the Eastern Conference finals against
Detroit, with drives through the teeth of San Antonio's smothering
defense.
But James had several layups dance off the rim, and he got
little help from his teammates as the Cavs went just 3-of-19 on
3-pointers and failed to take advantage on a night when the Spurs
were not themselves.
"Game 3 is usually the toughest game possible," Duncan said.
"And Game 4 brings a whole other challenge. It's a little bit of
desperation. It's a little bit of laying it on the line."
All James can do now is try to prevent a sweep by the Spurs, who
are 48 minutes from adding a 2007 title to the ones they captured
in 1999, 2003 and 2005. Every other year, it seems to be San
Antonio's turn, and this one is no different.
James scored seven straight points as the Cavs cut a 10-point
lead to 69-67 with 1:22 remaining on another layup by Cleveland's
star. But Parker countered with a 3-pointer before Sasha Pavlovic
hit a deep one for the Cavs to make it 72-70 with 48.1 seconds
remaining.
Parker, so dominant in Games 1 and 2, made a turnover but the
Cavs failed to capitalize. James, criticized early in the playoffs
for being too unselfish, passed to Anderson Varejao and the
mop-topped Brazilian, nicknamed "Wild Thing," flung up a wild
shot that wasn't close.
James expected a return pass, but it never came.
"I was definitely going to get it back from Andy, but Andy made
a good move," James said. "He just over shot it. I wanted to try
and get a better look, but it was just miscommunication."
Ginobili was fouled, missed his first throw but finally got
something to fall through the net to give the Spurs a three-point
lead. James again got to the rim for a basket before Ginobili's two
free throws gave San Antonio its final margin.
The Cavaliers changed their starting lineup as rookie Daniel
Gibson replaced Larry Hughes at point guard. Hughes was bothered by
a sore left foot, but Gibson, who has emerged as a star in these
playoffs, didn't help much.
He went just 1-for-10 from the field and missed all five
3-pointers, unable to duplicate his 5-for-5 performance when
Cleveland captured the Eastern Conference title in Game 6 against
Detroit.
"I'd rather not give excuses for not making shots," Gibson
said.
Zydrunas Ilgauskas added 12 points and 18 rebounds -- 10
offensive -- for the Cavaliers, who were hoping three straight games
in their own building could help them get back into the
best-of-seven series.
Instead, the Spurs have nearly wrapped it up.
The teams played an ugly first half -- with Duncan and James
watching a good chunk of it from the bench.
James picked up his third foul on a questionable push off near
the basket, and moments later, Duncan was whistled for his third
when he apparently brushed Ilgauskas' arm -- TV replays showed he
fanned -- as the Cavs' big man dropped a shot in the lane.
Duncan's eyes bulged and he stared in disbelief before heading
to the sideline -- James was already sitting and snapping on his
warmup -- with 5:24 left in the second quarter.
The Cavs eventually built an eight-point lead without their
superstar, but the Duncan-less Spurs got 3-pointers from Barry and
Robert Horry, and Parker hit one of his teardrop floaters to put
San Antonio ahead 40-38 at halftime.
Hughes was ineffective in Texas as Parker blew past him,
spinning like a dust devil all over the AT&T Center's floor. But
Gibson was able to stay in front of the Spurs point guard, who went
scoreless until midway through the second quarter.
As he did when the Cavaliers returned from Detroit down 0-2 in
the Eastern Conference finals, James arrived at the arena more than
three hours before the opening tip to get in some extra shooting.
Wearing one of his popular sleeveless, black "Witness"
T-shirts and silver sweat pants -- ironically, Spurs colors -- James
worked up a healthy sweat while practicing 3-pointers, mid-range
jumpers and free throws for 30 minutes.
"It's definitely a big game for us," James said in front of
his locker. "It's either about changing the series around or doing
the impossible."
And that's just what the Cavs are faced with.
Game Notes
Among the courtside celebrities were a pair of famous Jims
-- Browns legend Jim Brown and Ohio State coach Jim Tressel, who sat
next to each other. Also on hand were former Buckeyes center and
likely No. 1 draft pick Greg Oden and Colts quarterback Peyton
Manning. ... James entered Game 3 with the fifth-highest scoring
average in playoff history, trailing Michael Jordan (33.4), Allen
Iverson (30.0), Jerry West (29.1) and Tracy McGrady (28.8). ... The
lowest-scoring finals game was Fort Wayne's 74-71 victory over
Syracuse on April 7, 1955.
Rocket Mortgage FieldHouse
9:00 PM, June 12, 2007
Coverage: ABC
Attendance: 20,562
Capacity: 19,432
Referees:
Dan Crawford
Bernie Fryer
Bob Delaney
2022-23 Southwest Standings
2022-23 Central Standings