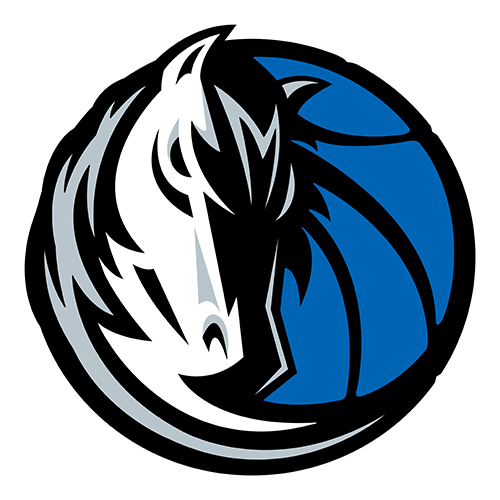 | | 1 | 2 | 3 | 4 | OT | T |
| --- | --- | --- | --- | --- | --- | --- |
| DAL | 23 | 28 | 30 | 21 | 6 | 108 |
| NO | 32 | 24 | 24 | 22 | 10 | 112 |

Stojakovic's 3-pointer, Paul's 33 points get New Orleans by Dallas
NEW ORLEANS (AP) -- The New Orleans Hornets' tireless, scrappy effort to put eight years of losing to the Dallas Mavericks behind them came down to one shot -- and Peja Stojakovic nailed it.
Stojakovic's 22 points included four 3-pointers, his last with 2.9 seconds left in regulation, to help the Hornets pull out a 112-108 overtime victory over the Mavericks on Saturday night.
The Hornets had lost their last 21 meetings with the Mavericks, a streak dating to November 1999. If Stojakovic's shot had bounced out, it likely would have continued.
"It's just 18 games into the season, but for us as a team, I think it's a good win," Stojakovic said. "We can use this game to build and get better. We were right there. We gave ourselves a chance and that's the most important thing. You fight and you're right there, and then you can make those kinds of shots."
Stojakovic, a previous winner of the NBA All-Star 3-point shooting contest, clearly has found his range after returning from back surgery that kept him out almost all of last season. His 43 made 3-pointers lead the league.
His shooting spread the floor for Hornets point guard Chris Paul, who had 33 points, 12 assists and nine rebounds. Now in his third season, Paul said he was tired of hearing how he was in ninth grade the last time the Hornets, who were Charlotte's team back then, beat the Mavericks.
"This is the last team in the NBA I had yet to beat and finally beat them," he said. "For a while there, everybody in the organization almost thought Dallas was unbeatable. We showed we could do it. ... Enough is enough."
Tyson Chandler had 21 points and 13 rebounds for New Orleans, one night after leaving a victory at Atlanta early because he had a chipped tooth knocked down his throat.
Jannero Pargo scored 11 points, hitting several crucial shots late in the game. He hit a pair of key baskets to help the Hornets' erase a five-point deficit in the final 3 minutes. He opened the scoring in overtime with a 3-pointer, then sank a double-pump runner off the glass as he soared across the lane.
David West scored 11 points and grabbed 14 rebounds for New Orleans, which won its second straight and snapped Dallas' two-game winning streak.
The Hornets also kept a notable streak of their own going. They've won their last 11 overtime games going back to December 2005.
Josh Howard, Jason Terry and Dirk Nowitzki scored 19 points apiece for Dallas, while Jerry Stackhouse added 18. Nowitzki had a shot to win the game for Dallas, but his 3-pointer at the buzzer bounced off the rim with the game tied at 102.
"Our guys were battling. We were rebounding. We were getting after it. We left everything out there on the floor," Dallas coach Avery Johnson said. "The game never should have gone into overtime. ... Hopefully, we will learn from this situation and do better."
Late in the fourth quarter, it looked as if Terry, who scored 13 in the period, would lead Dallas to the win.
After the Hornets surged to a 91-86 lead on a 7-0 run highlighted by Stojakovic's 3-pointer, Terry responded with his second 3-pointer of the quarter. He then converted a driving layup and a jump shot to put Dallas back ahead, 93-91.
Dallas led 98-93 after Terry hit what looked to be a backbreaking 3. But Pargo scored to keep the game within one possession.
New Orleans even had a chance to go ahead in the final seconds after Nowitzki missed a jumper with Dallas leading 100-99. Paul's floater bounced off the rim, and the rebound was tipped up several times before Nowitzki came down with it and got fouled with 5.7 seconds left.
Nowitzki's free throws put Dallas ahead 102-99, setting up Stojakovic's heroics.
"It was our game to win there in the fourth quarter," Terry said. "You hate to lose and learn, but that's what happened."
Game notes
Former LSU and New Orleans Hornets player Brandon Bass scored 13. He also had a block on Paul's fast-break layup attempt at the end of the third quarter. ... West has scored in double digits in every game this season. ... Howard had 10 of his 19 points in the first quarter. ... The Mavericks fell to 3-5 on the road and have lost three straight away from home. ... The Hornets improved to 4-4 at home.
Regular Season Series
NO leads 1-0
Smoothie King Center
7:00 PM, December 1, 2007
Attendance: 12,223
Capacity: 16,867
Referees:
Joe DeRosa
Courtney Kirkland
Eli Roe
2022-23 Southwest Standings