| | 1 | 2 | 3 | 4 | OT | T |
| --- | --- | --- | --- | --- | --- | --- |
| MIL | 24 | 20 | 19 | 22 | 14 | 99 |
| CLE | 26 | 20 | 14 | 25 | 19 | 104 |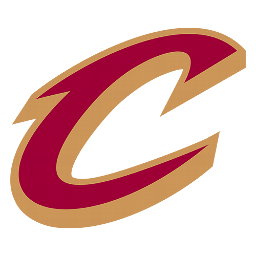 LeBron becomes youngest to reach 9,000 points as Cavs win in double OT
CLEVELAND (AP) -- Having lost eight of nine going into Monday night, the Cleveland Cavaliers needed something good to happen.
It took some extra time -- two overtimes to be exact -- but something good finally did happen for the defending Eastern Conference champions in a 104-99 win over the Milwaukee Bucks.
"Every win is good for a team, especially with our struggles lately," said Cavaliers forward LeBron James, who led Cleveland with 31 points and became the youngest player to score 9,000 career points. "We still have some things to clean up, but it was good to get a win."
James played 51 of 58 minutes in the marathon game. Michael Redd, who led Milwaukee with 22 points, played 54 minutes while Mo Williams played 51.
Zydrunas Ilgauskas scored Cleveland's first six points in the second overtime. The score was tied at 93 after the first overtime.
A basket by Ilgauskas gave the Cavaliers the lead. Williams' 3-pointer put Milwaukee ahead before another basket by Ilgauskas made it 97-96 Cleveland. Ilgauskas, who scored 24 points, added a jumper from the top of the key at the 1:24 mark for a 99-96 lead. Williams made two free throws before James scored on a drive to put Cleveland ahead again by three.
Redd was fouled with 19.1 seconds left. He made the first shot, missed the second, but Andrew Bogut missed a point-blank return shot. Ilgauskas grabbed that rebound and the Cavaliers called time. After James made two free throws for a four-point lead, Williams shot an airball on a 3-point attempt and Daniel Gibson split a pair of free throws to put it away.
Gibson, who scored 12 points in 46 minutes, admitted the game became a grind.
"A lot of it is mental," he said. "At that point, you're tired and you might not have your legs, but you have to find a way to get through it and make plays."
"It was a tough loss for us," Redd said. "Give Cleveland credit. They made some big plays, but it's a game we should have won. There's no doubt about it."
While James usually gets the headlines, Milwaukee coach Larry Krystkowiak pointed to Ilgauskas' contributions.
"We concentrated so much on LeBron, we forgot about Zydrunas," he said. "When he shoots the ball like that, he's tough to stop."
Cleveland took a 91-87 lead in the first overtime, but baskets by Williams, Redd and Desmond Mason put the Bucks ahead by two with 40.4 seconds left before Devin Brown rebounded a missed shot in the lane and muscled it in to tie the game with 16 seconds to play.
Williams' two free throws with 5.9 seconds left in regulation tied it at 85 and forced overtime. James missed on a drive to the basket as regulation expired.
Williams finished with 18 points. James was accidentally hit in the face late in regulation, but stayed in the game.
When he made a first-quarter free throw, James became the youngest player in NBA history to reach 9,000 career points. He reached the plateau at 22 years, 352 days. James, who entered the game with 8,997 career points, took the record from Lakers guard Kobe Bryant, who was 24 years, 127 days old when he reached 9,000.
"It's an accomplishment," he said. "It is the individual hard work I put in during the summer time. It translates into what I do now on the court during the season."
The Bucks have lost eight of 10.
Gibson returned to the lineup after missing Saturday's game. Gibson was already having problems after a widsom tooth was removed last week and he was hit in the jaw in Friday's game.
Brown finished with 11 points, nine rebounds and six assists. Mason scored 15 and Charlie Villanueva added 13 for Milwaukee.
Game notes
Backup center Jake Voskuhl scored a season-high 10 points for the Bucks. Redd added nine assists and seven rebounds.... Following Saturday night's loss to Philadelphia, James said, "Right now, we're not a very good team." Asked about that comment before Monday's game, Mike Brown didn't disagree with his superstar. "We're 1-8 [in the previous nine games]," he said. "That does not equate to being a good team. We have not played good basketball. There are times we're not playing the right way." ... Bucks C Michael Ruffin (broken wrist) could return this week. He was injured Nov. 11.
Regular Season Series
Series tied 1-1
Rocket Mortgage FieldHouse
7:00 PM, December 17, 2007
Attendance: 20,562
Capacity: 19,432
Referees:
Dan Crawford
Monty McCutchen
John Goble
2022-23 Central Standings