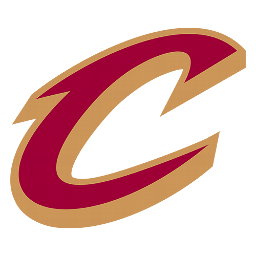 | | 1 | 2 | 3 | 4 | T |
| --- | --- | --- | --- | --- | --- |
| CLE | 23 | 24 | 21 | 20 | 88 |
| DAL | 20 | 18 | 24 | 19 | 81 |
LeBron leads Cavs to ugly win against slumping Mavericks
DALLAS (AP) -- LeBron James' night started with a face-full of a defender's hand and got worse with a slip in an empty backcourt. Then came two painful drives, the first leaving him with an aching wrist, the other forcing him to blink away stars from another pop in the face.
There was nothing easy or smooth about this game.
Despite the bruises, foul trouble and errant shooting, James managed 24 points, eight rebounds and seven assists, helping the Cleveland Cavaliers beat the Dallas Mavericks 88-81 on Thursday night in a game almost as difficult to watch as it was to play.
"I took some blows tonight," James said. "I don't come out of the game. I'm fine. I shake it off and go to the next play. That didn't stop me once I got hit the first time from going back into the interior. It isn't going to stop me."
Cleveland won consecutive games for the first time in a month, yet there won't be many clips from this game on the year-end highlight film. The Cavaliers shot 36.4 percent, misfired on 14 of 16 3-point attempts and missed 10 free throws.
Still, they won in Dallas, something they hadn't done since March 23, 2000, when James was a high school freshman. The Cavs also avenged an 18-point loss to the Mavs in the season opener.
"You can't overrate this win," said center Zydrunas Ilgauskas, who had 18 points and 11 rebounds. "It's a good win, but we've got a long way to go."
Dallas lost its second straight after winning five in a row. The Mavs fell to 6-6 against the Eastern Conference and have lost 11 games overall, after dropping only 15 last season.
The problems this time were much the same as the previous night in Utah. One of the biggies was that Dallas got too comfortable behind the 3-point line even though the shots weren't falling; the Mavericks were 4-of-20.
Jason Terry was 1-of-6 on 3s and 3-of-12 overall. It was an improvement from an 0-for-10 against the Jazz, but not enough to spark a team in definite need of one. Whether it was because of the back-to-back games or just one of those nights, Dallas just didn't have it. Once Cleveland erased an early 16-9 deficit, the Mavericks led again.
"There were stretches when we didn't have the energy we needed, but for the most part we fought hard, we just didn't make shots," Terry said. "They made plays down the stretch and we missed some wide open 3s that usually go down for us."
Dirk Nowitzki had 19 points and 20 rebounds, his most in a regular-season game since April 2003. He played the whole game with tape around his shooting wrist and thumb, which helped explain his 1-for-8 first half. Then he finished the third quarter complaining of a groin problem.
Josh Howard had 19 points, too, while Jerry Stackhouse and Terry both scored 11.
The game's weird tone was set early, with Mavs coach Avery Johnson getting a technical foul 22 seconds into the game. All he did was wave his hand in disgust and turn away after asking why Dallas was whistled for fouling James when James wasn't called for a foul on a similar play on the other end of the court. The call was so strange that Mavs owner Mark Cuban thought he might have been to blame, saying, "You're going to call a tech on me?"
Then James missed two of the three foul shots.
Through three quarters, the Cavs were 0-for-10 on 3-pointers and had missed 10 free throws yet led by six points.
The Mavericks got within one point early in the fourth quarter and made it 81-79 with 4:43 left and James already with five fouls. Instead of making a move, they missed a bunch of 3s. Then James pretty much ended it with a thunderous dunk in the lane with 1:10 to go.
"I wanted to finish out the game," said James, who scored only 10 points last time against Dallas. "We were missing a lot of easy shots and we wanted to be aggressive."
Larry Hughes had 17 points and nine rebounds. Drew Gooden had seven points, nine rebounds and lots of kudos for keeping Nowitzki from taking over.
"You've got to make him work for his shots and he did that," coach Mike Brown said.
Game notes
During the second quarter, the phrase, "Hey Devin!" would have drawn a lot of attention. Devin Harris and Devean George were on the court for Dallas and Devin Brown for Cleveland. ... Cleveland G Daniel Gibson, a Houston native, had about 20 relatives at the game, including his parents. He might have also been thinking about his college team, the Texas Longhorns, playing in the Holiday Bowl. He said he follows them "every chance I get." ... Speaking of college football, Cotton Bowl foes Arkansas and Missouri attended the game. ... This was Dallas' 250th straight sellout, tops in the NBA.
Regular Season Series
Series tied 1-1
American Airlines Center
7:00 PM, December 27, 2007
Coverage: TNT
Attendance: 20,462
Capacity: 19,200
Referees:
Greg Willard
Marc Davis
Ed Malloy
2022-23 Central Standings
2022-23 Southwest Standings