| | 1 | 2 | 3 | 4 | T |
| --- | --- | --- | --- | --- | --- |
| TOR | 28 | 29 | 27 | 30 | 114 |
| BOS | 29 | 26 | 36 | 21 | 112 |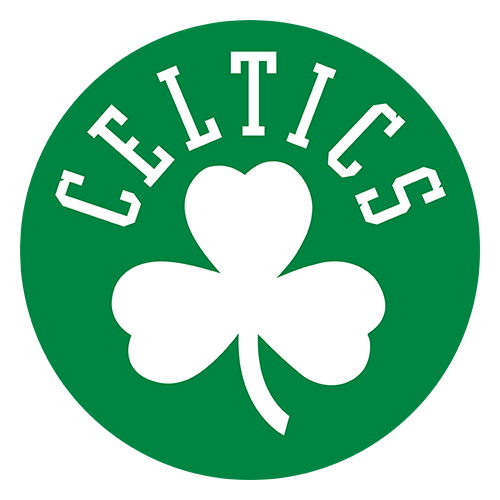 Calderon's clutch 3-point play pushes Raptors past Celtics
BOSTON (AP) -- Boston Celtics coach Doc Rivers looked at the boxscore and shook his head at the shooting percentages Toronto had just compiled.
"Fifty-eight percent [from the floor]; 71 percent from the 3; 100 percent from the foul line. At least the foul line wasn't guarded," Rivers said after the Raptors made 15 of 21 3-pointers to beat Boston 114-112 on Wednesday night.
"Half the guys in our league couldn't shoot 15-for-21 if they were in a gym by themselves," he said. "It was almost like we didn't believe they would shoot another one."
Jose Calderon converted a go-ahead, three-point play with 10.5 seconds left and finished with 24 points and 13 assists. Chris Bosh and Anthony Parker scored 23 points apiece and Andrea Bargnani had 20 points, seven rebounds and seven assists for the Raptors.
Elias Says
The Raptors posted a 114-112 victory at Boston with Jose Calderon (24 points) Chris Bosh (23), Anthony Parker (23) and Andrea Bargnani (20) each contributing at least 20 points. It was the first game this season that at least three players scored 20-or-more against the Celtics, and the first time that four players did it against Boston since Dec. 30, 2005 (Sacramento's Kenny Thomas, Brad Miller, Kevin Martin and Mike Bibby).
• Read more Elias Says
Kevin Garnett scored 26 for Boston, which had won three in a row and hadn't lost to an Atlantic Division rival in 10 tries this season. Paul Pierce had 19 points and nine assists, and Ray Allen also scored 19 for Boston, which still holds an 11-game lead over second-place Toronto in the division.
"It was really important to beat them -- so we could see if we could," Calderon said. "We knew how to play them after already playing them three times."
Carlos Delfino was 5-for-5 from 3-point range. Calderon was 4-of-6, but the key basket was a traditional three-point play after he took the inbounds pass and circled around the lane to drive for a layup over Pierce.
"We knew they wouldn't leave Chris," Raptors coach Sam Mitchell said. "So I changed the play I drew up, and Jose was able to turn the corner."
Calderon drew the foul and sank the free throw, giving the Celtics the ball with 10.5 seconds left.
They went for the win, working the ball around to Eddie House for a 3-point attempt from the right side. He missed, and Allen got the rebound to the right of the lane near the baseline; he triple-pumped, getting off a clean shot but a high-arcing one that bounced off the rim and out.
Toronto (23-19) won for the sixth time in eight games, improving to 1-3 against Boston (33-7). It was just the fifth time this season the Celtics had allowed more than 100 points in a game.
Pierce hit a 3-pointer to give Boston a 102-95 lead with 5:06 left. But Bosh, who scored 10 in the fourth quarter, hit a pair of free throws and then a jumper on a pass from Calderon to cut the deficit to three points.
It was 108-104 when Delfino hit a 3 -- with another Calderon assist -- and, after Garnett's dunk, Calderon hit Bosh for a dunk that made it a one-point game with 56 seconds left. Pierce missed a jumper, then Calderon hit a pair of free throws to give the Raptors the lead.
The Celtics worked the ball around to House for a 3-point attempt from the right side that hit the back of the rim and bounced to the top of the key. Allen grabbed it, squared up and sank a basket to give Boston a 112-111 lead with 14 seconds to play.
But when House missed again 10 seconds later, Allen couldn't convert.
Tony Allen scored 14 straight points for the Celtics early in the second quarter, single-handedly delivering a 12-2 run that gave them a 43-32 lead. But Boston soon went cold, giving up 12 straight points to allow Toronto to tie it 49-all, and then take a 57-51 lead on Parker's 3-pointer with 31 seconds left in the half.
Game notes
NBA spokesman Brian McIntyre was at the game to survey the press seating for potential playoff games. ... Celtics coach Doc Rivers got into a sometimes-heated discussion with the officials leaving the court at halftime. ... Pierce hasn't led the Celtics in scoring for nine games. ... James Posey missed his second consecutive game with an injured right index finger. ... New England Patriots running back Kevin Faulk was in the crowd the night before his team resumes practicing for the Super Bowl.