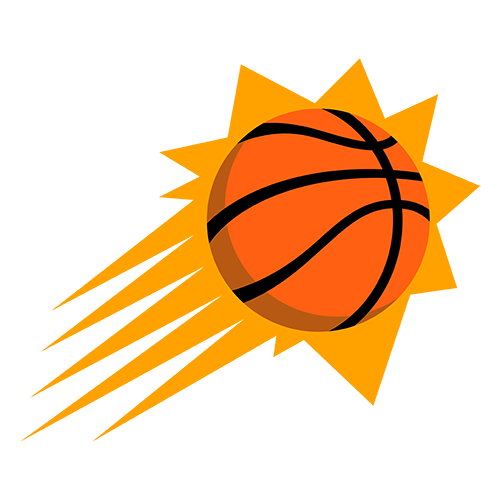 | | 1 | 2 | 3 | 4 | T |
| --- | --- | --- | --- | --- | --- |
| PHX | 29 | 27 | 31 | 23 | 110 |
| CLE | 34 | 35 | 21 | 18 | 108 |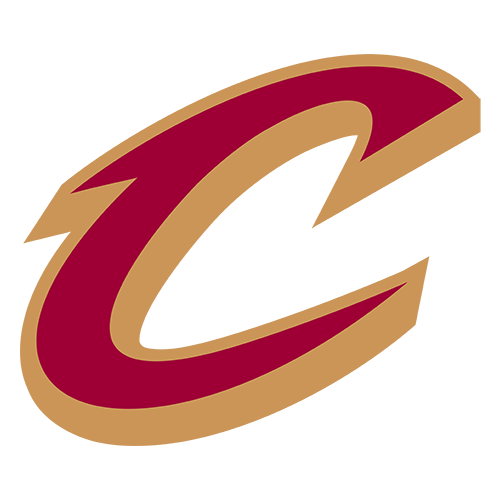 Suns ride 17 3-pointers to victory vs. Cavs
CLEVELAND (AP) -- Shawn Marion made just one shot, the only one Phoenix absolutely had to have.
Marion dropped in a baseline floater with 1.1 seconds left for his lone field goal and the Suns burned Cleveland with a season-high 17 3-pointers in a 110-108 over the Cavaliers on Friday night.
Marion, averaging 15.9 points, was 0-for-3 from the floor before he took a pass in the corner from Boris Diaw, faked his way past center Zydrunas Ilgauskas, and as LeBron James rushed toward him, arched in his shot on the run.
After calling a timeout, Cleveland had trouble getting the ball inbounds before Damon Jones fired up a 3-pointer that was way off at the horn. The Cavaliers lost for just the third time in 14 games.
"A great, great win," Phoenix guard Steve Nash said. "We didn't get many calls or have many bounces go our way -- until the end."
Raja Bell scored 27 points, Nash had 26 -- 21 on 3-pointers -- and Amare Stoudemire 22 as the Suns improved to 17-2 against Eastern Conference teams. Phoenix went 17-of-33 on 3-pointers, but it was the Suns' defense, not exactly their forte, in the second half that was the difference.
Cleveland scored 69 points in the opening half, but only 39 after halftime on 15-of-42 shooting.
"We really picked it up defensively and that helped us get out in our offense," said Nash, who went 7-of-9 on 3s and added nine assists. "We were able to run a little more and play like we want to."
James scored 36 points to lead the Cavaliers, but the NBA's leading scorer missed a 3-pointer and a pair of inside shots in the waning minutes. After leaving the floor, James, who was just 6-of-16 in the second half, kicked a trash can in disgust on his way to Cleveland's locker room.
"Some of those shots seemed like they were down in the net and something pulled the ball out," James said, shaking his head.
The Suns have won 15 of their past 18 against the Cavaliers.
Larry Hughes had 25 points and Ilgauskas 21 for Cleveland.
With score tied at 106, James caught a pass directly under the basket but missed a layup -- the ball was almost halfway down before popping out. A few moments earlier, he had another point-blank shot rim out.
"I thought they were in," Cavs coach Mike Brown said. "I'm sure everyone else thought they were in, and somehow, someway they just kind of bounced out. That's definitely unusual."
Stoudemire was then fouled and knocked down two free throws to put the Suns up two with 29.9 seconds left.
James powered down the right side to tie it at 108 with 22.5 seconds remaining, and the Suns held it for one shot with Marion coming through on a night when he wasn't doing much on offense.
"They made one more play," James said.
Down by 13 at halftime and 11 with 9:12 to go in the third, the Suns made three 3-pointers and reeled off 15 straight points to take an 80-76 lead.
But it was Hughes and not James who countered for Cleveland, scoring 10 points in the final 4:02 to give the Cavaliers a three-point lead entering the fourth.
James learned Phoenix's offense last summer as a member of the U.S. national team. Suns coach Mike D'Antoni was as an assistant for that squad, which ran the Suns' system with Jason Kidd -- not Nash -- as its point guard.
"Unstoppable," James said, describing the Suns' shooting, slashing, speedy offense. "You have to have the right personnel to play that style."
But it was the Cavaliers, coming off a 121-point performance on Wednesday, who ran up and down the floor in the first half and seemed to have things under control before the Suns stormed back from long range.
"I just thought we were grittier," Nash said. "When you start fighting defensively, good things will happen offensively."
Game notes
Phoenix's 17 3s were an arena record and the most ever by a Cavaliers opponent. ... G Sasha Pavlovic out a minimum of six weeks with a sprained foot, Ira Newble started for Cleveland at shooting guard. He didn't score in 12 minutes. ... James passed Bingo Smith (9,513 points in 720 games) for fourth on the Cavs' career scoring list. James has 9,536 points in 353 games, and will likely pass Mark Price (9,543 points in 582 games) for third on Sunday against the Los Angeles Lakers. ... James considers D'Antoni "an offensive mastermind." Phoenix's coach returned a compliment. "Arguably, he's the best player in the league and it seems like he's getting better," D'Antoni said of James. "He has unbelievable talent, strength and power. Physically, he's in a league of his own." Cavs coach Mike Brown had similar praise for Nash. "There's not a words that give him justice in terms of how good a player he is," Brown said.