| | 1 | 2 | 3 | 4 | T |
| --- | --- | --- | --- | --- | --- |
| NO | 19 | 25 | 38 | 21 | 103 |
| SAC | 34 | 32 | 30 | 16 | 112 |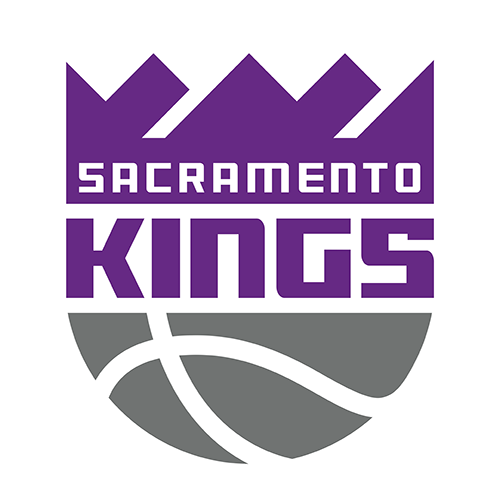 Kings avenge season-opening loss, hand Hornets second straight loss
SACRAMENTO, Calif. (AP) -- To prepare for New Orleans, Reggie Theus showed his team the film from opening night, when his Sacramento Kings were thoroughly outclassed by the Hornets.
If there was any doubt that Kings team is a distant memory, the first half should put that to rest. Sacramento broke out to a 26-point lead in perhaps their sharpest half of the season before holding on for a 112-103 victory over the Hornets on Friday night.
"We showed parts of the film to let them know this is a team that really drilled us hard early in the year when we were banged up," Theus said. "It wasn't payback, but we understood that that's not us."
The Kings were without Ron Artest, Mike Bibby and Beno Udrih in that 104-90 loss to begin the season. But with a full complement of stars in the rematch, there was a completely different result.
Artest scored 18 of his 24 points in that dominating first half, Bibby had 15 points and seven assists and the Kings improved to 6-3 since those two returned from injuries last month.
"We've been together basically for two weeks," Theus said. "We can draw from these two weeks and the period of getting together. I think this is the way we should be playing in terms of our talent base."
The Hornets lost consecutive games for the first time in seven weeks after having their nine-game winning streak snapped at home by Golden State on Wednesday. New Orleans hadn't lost consecutive games since falling at Denver and Dallas on Dec. 12-14.
"We are just not focused," coach Byron Scott said. "I don't know if we took this game very seriously. We have to play like the best every night. We were not ready to play."
Peja Stojakovic led the Hornets with 25 points in his first regular season game at Arco Arena since being traded to Indiana for Artest on Jan. 25, 2006. Stojakovic, who has played more games (518) and scored the second-most points (9,498) in the Sacramento era, got a standing ovation in pregame introductions.
He showed that he hasn't lost the outside touch that delighted Kings fans so much during his 7 1/2 seasons here, making seven 3-pointers. But Stojakovic shot an airball with just over 2 minutes left and New Orleans down by eight.
"We did not have the right approach," Stojakovic said. "We have to get back on track and get better, especially on the defensive end. Teams are gunning for us and we have to step up to the challenge."
Chris Paul had 15 points and 19 assists a day after being picked for his first All-Star game. Tyson Chandler added 21 points and Morris Peterson had 15.
The Hornets found their stroke in the third quarter and cut Sacramento's lead to 12 points following back-to-back 3-pointers by Stojakovic. New Orleans made six 3s in all for the quarter. But Artest beat the buzzer off an inbounds pass from John Salmons to give the Kings a 96-82 lead heading into the fourth.
"We were just playing," Artest said. "Everybody out there was just playing and moving the ball. You could see it in our shots. I knew they would make a run. We just stayed solid."
The Kings seemed to have the answer whenever the Hornets tried to get close in the fourth quarter, getting a key 3-pointer by Salmons, an inside basket by Brad Miller and finally a jumper by Kevin Martin after New Orleans had cut the lead to eight in the final minutes.
The Hornets scored only once in the final 2:45, getting a meaningless basket in the final seconds by Chandler.
Miller finished with 22 points and 14 rebounds and Martin had 22 points as the Kings avenged that season-opening loss.
"I tried to forget about that the next day," Martin said. "That was a bad one."
Sacramento got off to a fast start, going on an 11-0 run late in the first quarter to take a 34-17 lead. Artest scored seven of Sacramento's first nine points of the second quarter, making it 43-21 with a 3-pointer. The Kings built the lead to 26 points on a 3-pointer by Martin with 4:12 remaining in the quarter and led 66-44 at the half when Artest put back his own miss just before the buzzer.
Game notes
Scott will become the sixth person to coach both the East and West in the All-Star Game, having led the East side in 2002 when he was in New Jersey. The other coaches to lead both conferences are Larry Brown, Phil Jackson, Pat Riley, Flip Saunders and Lenny Wilkens.