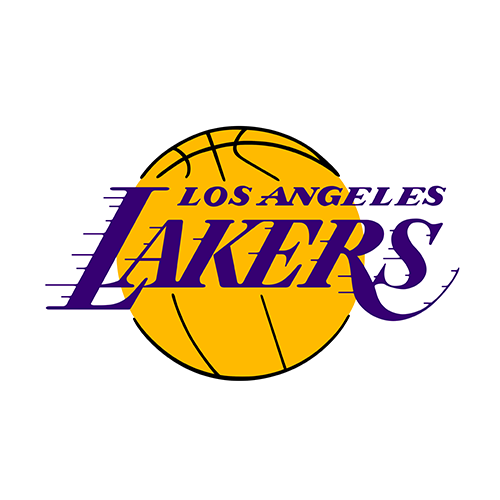 | | 1 | 2 | 3 | 4 | T |
| --- | --- | --- | --- | --- | --- |
| LAL | 26 | 21 | 28 | 30 | 105 |
| NJ | 27 | 20 | 24 | 19 | 90 |

Despite Kobe's six points, Gasol, Fisher fuel Lakers past Nets
EAST RUTHERFORD, N.J. (AP) -- Kobe Bryant was hurting and coming off his worst scoring night in more than a year, and yet kept coming back to the same word: easy.
Thanks to Pau Gasol, the Lakers no longer need Bryant to be great every night anymore.
Gasol had 24 points and 12 rebounds in his Los Angeles debut, and the Lakers beat the New Jersey Nets 105-90 on Tuesday night despite a season-low six points from Bryant, his first single-digit effort in more than a year.
"He played extremely well," Bryant said. "Defenses are used to playing a certain way. You know, screen-and-roll, where I come off the pick, they're used to playing a certain way. Now they have to evaluate how they play that. It's going to be a little bit more for defenses to kind of try to come up with a scheme."
Derek Fisher matched a season high with 28 points to lead the Lakers, who improved to 3-1 on their nine-game road trip. Bryant shot 3-of-13 from the floor but had eight assists in his lowest-scoring effort since an eight-point game against Denver on Jan. 5, 2007.
"I think if you would tell us that going into the game, we'd have a pretty good chance of winning," Nets guard Jason Kidd said. "But that just shows the player that Kobe is, if his shot's not going he found Gasol or whoever else. Because he gets so much attention, he found the open guys and he's got a nice addition of Pau to the team, which he can help take care of that load. And if you pay attention to those two guys, then Derek knocks down 3s."
Bryant, who dislocated the pinky finger on his right hand, seemed to work well with Gasol, who was 10-of-15 and showed he may help the Lakers get by just fine until Andrew Bynum returns from his knee injury.
"I still don't know a lot of the wrinkles and a lot of details, but my teammates helped me out a lot on it through the whole game," Gasol said. "I was pretty comfortable."
Vince Carter scored 27 points for the Nets, who trailed by only three points midway through the fourth quarter before Gasol keyed the decisive surge.
Consecutive baskets by Richard Jefferson cut the Lakers' lead to 84-81 with 6:13 remaining before Gasol pulled down the rebound of Bryant's missed jumper and put it back while being fouled. His three-point play made it a six-point game and kicked off an 11-2 spurt, and he added another bucket off a feed from Bryant before Fisher capped it with a layup to make it 95-83 with under 3 minutes to play.
Despite having just one practice and one shootaround with the Lakers, Gasol was in the starting lineup and received a loud ovation when he was announced during introductions.
The center from Spain was acquired last Friday in a deal with Memphis that Gasol said even surprised him. The Lakers sent Kwame Brown, Javaris Crittenton, Aaron McKie, two first-round picks and the draft rights to Marc Gasol, Pau's brother, to the Grizzlies in a move that could turn the Lakers into one of the Western Conference favorites.
It was Gasol's first game since Jan. 28. He missed his final two games with Memphis because of a sore back, then the Lakers chose not to use him Sunday in Washington after he had traveled to Los Angeles the day before for his physical.
Bostjan Nachbar had 19 points and 10 rebounds, Jefferson scored 12 points and Kidd had 11 points and 10 assists for the Nets.
The Nets and Lakers nearly completed a trade for Kidd last year at the deadline, but the deal fell through when the Lakers wouldn't include Bynum. Los Angeles was considered a possible destination this season if the Nets decided to trade Kidd, though the Gasol deal could take the Lakers out of the running.
Nachbar made two 3-pointers and scored nine points in the first quarter, helping the Nets take a 27-26 lead. Carter's emphatic dunk over DJ Mbenga on the fast break was the highlight of a back-and-forth second period, which ended tied at 47 after Malik Allen's turnaround jumper with 0.7 seconds left.
Fisher scored 10 points in the third quarter and the Lakers led 75-71 entering the fourth.
Game notes
Giants star Michael Strahan showed up midway through the second quarter after a pair of celebrations for the Super Bowl champions and sat behind one of the baskets, where he was treated to a standing ovation. The Giants' Aaron Ross, Steve Smith and Michael Johnson were also at the game. ... Stromile Swift was inactive, a day after the Nets acquired him from Memphis for center Jason Collins. ... Jefferson was knocked out of the game in the first quarter when he Lamar Odom hit him above his left eye after taking a layup. Jefferson returned early in the second after getting five stitches. X-rays were negative. ... Nets coach Lawrence Frank said he thinks Carter, who missed five games earlier this season with a sprained right ankle and has seemed to lack his normal explosiveness, "feels really good." "This is as well as he's felt in a long time," Frank said.