| | 1 | 2 | 3 | 4 | T |
| --- | --- | --- | --- | --- | --- |
| SEA | 25 | 23 | 33 | 24 | 105 |
| SAC | 29 | 20 | 24 | 19 | 92 |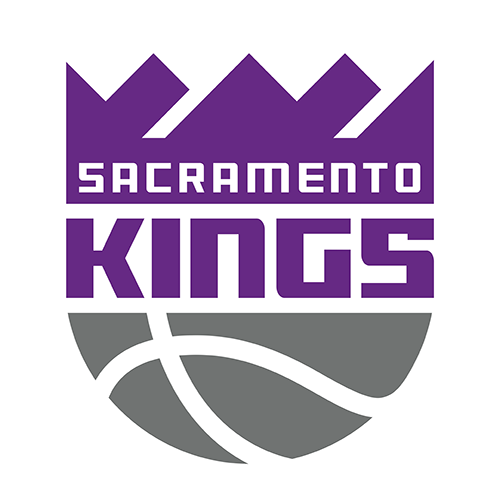 Watson gets first career triple-double to help Sonics finish off Kings
SACRAMENTO, Calif. (AP) -- Earl Watson sat calmly in the Seattle SuperSonics' dressing room, pleased that the first triple-double of his six-year NBA career came in a victory.
Watson had 23 points, 10 rebounds and 10 assists, leading the revitalized Sonics to their fourth victory in five games, a 105-92 victory over the Sacramento Kings on Wednesday night.
"It's something you always want to get, a triple-double," Watson said, "but it was even more important that we got another win."
It has been a surprising turnaround of late for Seattle, which snapped a 14-game losing streak on Jan. 29 with a victory over defending champion San Antonio. The latest win ended a 14-game road losing streak.
"We're playing better defense, making better decisions at the other end and more guys are simply playing well," Seattle coach P.J. Carlesimo said.
Ahead by eight points after three quarters, the Sonics scored the first 13 points of the fourth to take a 21-point lead.
Scoreless through three quarters, Johan Petro scored all nine of his points in the 13-0 run that helped Seattle go ahead 94-73 with 8:06 remaining.
"I thought we took Seattle for granted," John Salmons said. "We thought we could turn the switch on and off any time we wanted. We didn't put them away like we should have."
Outplaying Kings point guard Mike Bibby, Watson was the model of efficiency, making nine of 12 shots, connecting on three 3-pointers, and hitting both free throws attempts.
Watson's 10th assist came off an unlikely 20-footer by center Kurt Thomas with just under a minute remaining, giving Watson Seattle's first triple-double since Ray Allen on Jan. 28, 2004, against the Lakers.
"I've been close a couple of times, but I was not sure I was going to get it," Watson said. "My teammates told me in the fourth that I was getting close."
Kevin Durant scored 17 points, Chris Wilcox had 15 points and 10 rebounds, while Nick Collison and Kurt Thomas each had 13 points.
Ron Artest scored 20 points for the Kings, who had their season-best four-game winning streak snapped. Francisco Garcia and John Salmons both scored 11 points, while Spencer Hawes, Mike Bibby and Mikki Moore all had 10.
It was a sub-par game for Martin, the Kings' leading scorer. He missed both first-half shots and was scoreless until making two free throws midway through the third quarter. Martin missed his first nine shots before making his only basket, a 3-pointer in the fourth quarter. He finished with five points.
"There was nothing off about my game tonight," Martin said. "It was one of those nights where I couldn't force too many shots."
For the injury-plagued Kings, it was also another game without a full roster. Starting center Brad Miller missed the game after cutting the index finger of his right hand Sunday. Miller was named Western Conference Player of the Week after averaging 22 points and 18.3 rebounds in three straight victories last week.
Seattle's switch to a zone defense in the second quarter seemed to bother the Kings, who went cold after a strong first quarter. The poor shooting extended into the third quarter when the Sonics went on a 14-4 run to start the period and led 81-73 going into the fourth.
"We couldn't play any worse than we were doing man-to-man," Carlesimo said of the switch to a zone. "Sometimes when you throw a zone out there, the other team starts missing. Our guys played it hard. Zones look good when guys don't make shots. Guys who normally shoot well for them were missing shots."
Watson did much of the damage in the third quarter. The veteran guard made all four shots and scored 10 points for Seattle, which outscored Sacramento 34-24 to assume control of the game for good.
Artest scored 13 of his 17 first-half points in the opening quarter for the Kings, who led 49-48 at intermission.
Game notes
Rookies Durant and Hawes, who grew up in Seattle, became good friends while playing together for the 2006 USA Basketball Junior National Select team. ... Kings point guard Beno Udrih missed the game due to illness. ... The normally reliable Bibby missed 11 of 15 shots and was 1-for-9 in his previous game. ... The Kings shot 37 percent and made only 13 of 20 free throws.