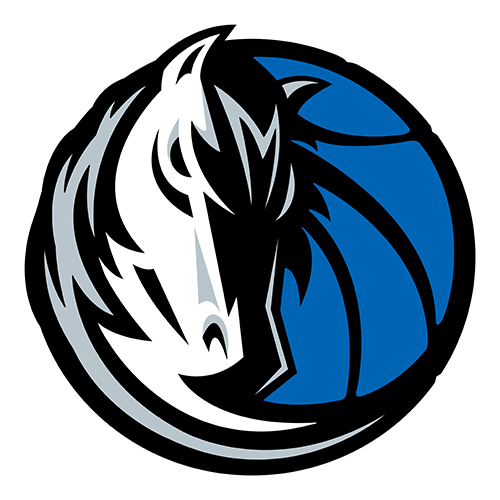 | | 1 | 2 | 3 | 4 | T |
| --- | --- | --- | --- | --- | --- |
| DAL | 22 | 18 | 21 | 21 | 82 |
| NJ | 21 | 25 | 31 | 24 | 101 |

Carter recovers from taking elbow to head to score 29, help Nets make 21-0 run
EAST RUTHERFORD, N.J. (AP) -- Vince Carter got off the floor -- literally -- to help the slumping New Jersey Nets post one of their most impressive wins of a disappointing season.
Carter scored 25 of his 29 points after nearly being knocked out by an elbow to the head, and the Nets ran off 21 straight points to stun the Dallas Mavericks 101-82 on Sunday night.
"This is the performance we want," Carter said after the Nets won for only the fourth time in 16 games. "I still think we can do it. We definitely think we're capable. It's great to have this kind of performance against a team like that to reassure ourselves that we're a pretty good team. Hopefully we can build off this and continue to do the job each and every night."
Richard Jefferson added 19 points, and Jason Kidd put aside trade rumors once again to finish with 13 points, 14 assists and six rebounds, falling four rebounds shy of his 100th career triple-double.
The win put the Nets a game ahead of Indiana and Philadelphia in the race for the eighth and final playoff spot in the Eastern Conference with 31 games left in the regular season.
"The sad part is that we've put ourselves in a hole," Carter said. "We're playing catch up now. We feel our record should be better and we're trying to do something about it. In my opinion, it is better late than never."
Carter seemed destined to be a non-factor in this game early in the second quarter when he was elbowed in the right side of his face by Brandon Bass while trying to steal the ball from the Mavericks' forward.
"I saw stars, stripes, everything," Carter said. "It's one of those things you see coming but you can't move fast enough. When he hit me, I was just trying to hold on and not hit the floor too hard. I was a little dizzy and tried to take my time getting up. I was a little sore but I just wanted to clear my head and go back out there."
Carter lay on the floor for about two minutes and seemed woozy when helped to his feet by trainer Tim Walsh. He was helped to the bench and then went to the locker room for more attention with 8:23 left until halftime.
"I was hoping he would go back to North Carolina," Mavs coach Avery Johnson said.
Dallas scored the next six points to take a 36-25 lead on a layup by Jose Barea with 6:43 left in the half.
As Kidd was hitting the first of two free throws, Carter returned with 5:21 left in the half and the Nets went on a tear.
Kidd hit the second free throw and Carter followed with an 18-foot jumper and a reverse layup, both off Kidd assists. It was part of a 20-4 spurt at the end of the quarter that featured eight points by Carter and five apiece by Jefferson and Kidd.
"Vince came back and went right into attack mode," Nets coach Lawrence Frank said. "He started to put the ball on the floor. We picked up our defensive energy and we had real good rhythm on both ends of the floor in the third quarter."
The 21-point run bridged the end of the second quarter and start of the third, and it was part of a 36-6 spurt that turned a 36-25 deficit into a 61-42 lead.
Josh Boone and rookie Sean Williams, who had 15 points, did a great job of frustrating Dirk Nowitzki, limiting the All-Star forward to 21 points on 4-of-16 shooting. Nowitzki had only 10 points after the first quarter and most of those were in garbage time in the fourth quarter.
Josh Howard added 16 points for Dallas, which had a three-game winning streak snapped. The 19-point losing margin was the second largest of the season for the Mavericks.
"That's the NBA," said Kidd, who has been the focus of rumors since demanding a trade a couple of week ago. "Anybody can be beaten on any give night, no matter what your record is. We beat a very good in Dallas and we lost to the worst team. You just work to get better every time you take the floor."
The NBA trading deadline is Feb. 21.
The Nets led 46-40 at the half and blew the game open in the third quarter, scoring the first nine points with Carter capping the run with a 3-pointer.
Dallas never threatened after that.
"We haven't played well on the road all season," Nowitzki said after Dallas fell to 12-13 away from home. "That's not the first time we've lost. We have to get back to playing well on the road."
The win was only the Nets' fourth double-digit victory of the season.
Game notes
Mavericks F Jerry Stackhouse did not play because of a hamstring injury. He had played on Friday after missing seven straight games. ... New Jersey had 25 assists on its 35 field goals. ... Bass finished with 13 points for Dallas. ... Dallas shot 36.5 percent from the field, including 2-of-18 from 3-point range. ... Carter also had a team-high nine rebounds for New Jersey, which outrebounded Dallas 47-41. ... The Nets outscored Dallas on the fast break 21-5. ... Nets C Nenad Krstic, who is working his way back into shape after ACL surgery last year, had eight points and eight rebounds.