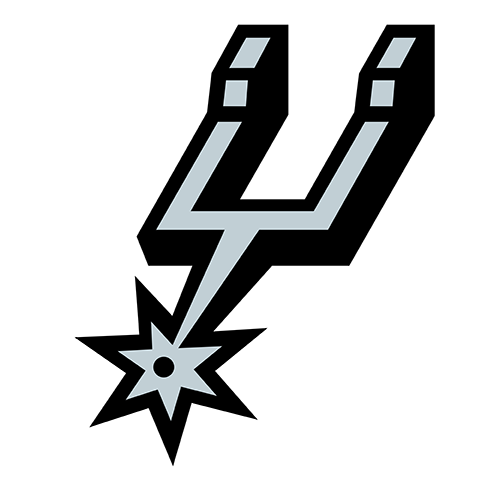 | | 1 | 2 | 3 | 4 | T |
| --- | --- | --- | --- | --- | --- |
| SA | 18 | 28 | 25 | 41 | 112 |
| CLE | 24 | 23 | 28 | 30 | 105 |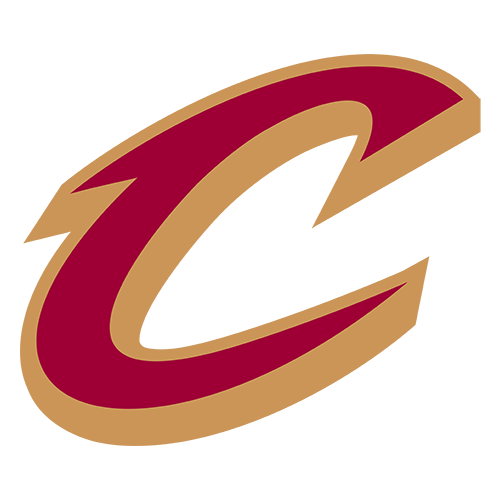 Ginobili nails eight 3s, scores 46 points in Finals rematch vs. Cavs
CLEVELAND (AP) -- Manu Ginobili is planning a trip to Las Vegas during this weekend's NBA All-Star break. Alert the roulette wheels, blackjack tables and pit bosses.
Watch out. This guy's on a serious roll.
Ginobili made a career-high eight 3-pointers and scored a season-high 46 points as the San Antonio Spurs, back on the floor where they won the NBA title last season, beat the Cleveland Cavaliers 112-105 on Wednesday night.
Knocking down shots from every corner of the floor, Ginobili made 4-of-4 3-pointers and scored 18 points in the fourth quarter to rally the Spurs, who began the final period down by four.
"I'm just happy he's on my team," Tim Duncan said. "He's unbelievable when he gets rolling like that. The funny part is, I've seen him do it before."
Following Ginobili's hot hand, the Spurs went 7-of-8 on 3s and shot a blistering 78 percent (14-of-18) in the final 12 minutes. Even when San Antonio missed, which wasn't too often, the Spurs outhustled the Cavaliers to loose balls.
Duncan added 23 points and 13 rebounds for the Spurs, who completed their annual rodeo road trip at 6-3.
LeBron James scored 39 points -- 18 in the fourth -- but Cleveland's superstar again came up a little short against the Spurs, who swept the Cavaliers in last June's finals. James added nine assists and six rebounds in 43 minutes, but walked off the floor shaking his head at Ginobili's marksmanship.
"It was unbelievable," James said. "There's nothing you can do when a guy get hot like that. He shot step-back 3s. He shot pull-up 3s. It was a great performance by Manu."
Larry Hughes added 26 points for the Cavs, who went ahead 91-89 on James' 3-pointer with 5:57 remaining.
That's when Ginobili, who also had eight assists and five rebounds, began taking target practice.
The Argentinean's second 3-pointer of the period made it 92-91, and after James gave the Cavaliers their final lead at 95-94 with a layup, San Antonio defensive specialist Bruce Bowen made a 3-pointer and Ginobili drained another.
After James misfired on a 3, Ginobili drained his fourth 3 of the quarter to make it 103-95 with 3:10 left, a shot that drew gasps from the sellout crowd.
"Manu Ginobili's a bad boy," Cavs coach Mike Brown said.
Ginobili, who was coming off a 34-point performance in a win over Toronto, has made 19 3-pointers in his past three games while helping the Spurs offset the absence of guard Tony Parker. The finals MVP missed his eighth straight game with a bone spur in his left heel.
With Ginobili shooting like this and running the point, Parker can take as long as he needs to get well.
It didn't seem to matter where the smooth left-hander's shots came from, they all hit the bottom of the net.
"It was a special game," Ginobili said. "I was feeling good from the beginning. I felt like every shot was going to go in, and it did."
The Cavaliers had won four straight regular-season games against the Spurs, who overpowered them in last year's finals.
While getting swept in his first trip to the finals by the Spurs was tough, it didn't crush James.
"It definitely hurt to lose and not being able to compete the way we had," he said before the game. "But we got beat by a better team. They were head and shoulders better than us, so it wasn't a hard pill for me to swallow. If it was a team we knew we should have beat, it would have been hard."
With Hughes making his first five shots, the Cavaliers controlled the Spurs for much of the first half. They opened a 12-point lead and were still ahead 47-40 when James ran down Duncan from behind and appeared to block the center's layup cleanly.
But James was called for a foul, and he compounded things when he was whistled for his first technical this season. Duncan made three free throws, hit a jumper and Ginobili made a free throw as San Antonio closed the first half with an 8-0 spurt to pull within 47-46 at the break.
Ginobili scored 18 points in a first half that merely served as a warmup for his second-half shootaround.
"Manu is Manu," Spurs coach Gregg Popovich said. "He's one of the most unbelievable competitors I've been around. That's why he has NBA championships and Olympic championships and European championships. He's a pretty special guy."
Game notes
Popovich wasn't sure how much James had improved since the end of last season. "I always thought he was ridiculously amazing," he said. ... Although he's among the leading candidates to win MVP honors, James feels he's a longshot. After all, Kobe Bryant's waiting for his first award. "I know I got no chance if Kobe Bryant has never won it," he said. ... Cavs G Daniel Gibson missed his fourth straight game a strained hamstring. Gibson, though, expects to take part in All-Star festivities. He's in the rookie challenge and 3-point shootout. ... Jason Kidd's apparent trade back to Dallas thrilled Brown. "I don't mind those triple-doubles going over the West side."
Regular Season Series
Series tied 1-1
Rocket Mortgage FieldHouse
7:00 PM, February 13, 2008
Attendance: 20,562
Capacity: 19,432
Referees:
Steve Javie
Brian Forte
Derek Richardson
2022-23 Southwest Standings
2022-23 Central Standings