| | 1 | 2 | 3 | 4 | T |
| --- | --- | --- | --- | --- | --- |
| CHA | 28 | 18 | 26 | 28 | 100 |
| BOS | 33 | 28 | 25 | 22 | 108 |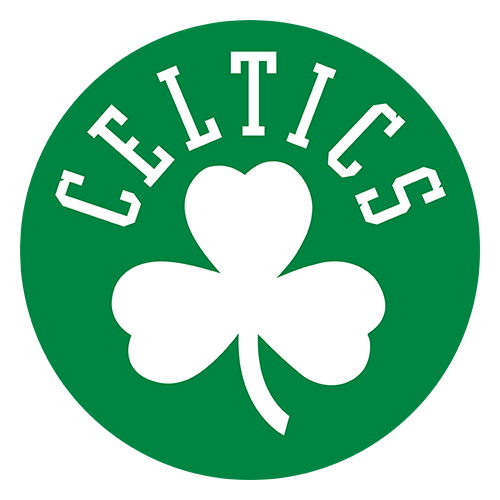 Rondo's 16 assists power Celtics' close call vs. Bobcats
BOSTON (AP) -- The Celtics' opponents are learning a hard lesson: Pay too much attention to the Big Three and their solid supporting cast will beat you.
Kendrick Perkins scored 19 points and Rajon Rondo had a career-high 16 assists in Boston's 108-100 victory over the Charlotte Bobcats on Friday night.
"[That] shows how unselfish Rajon is," said Celtics forward Paul Pierce, who scored 13 points. "I think teams are starting to take notice of our other guys.
"The focus night in and night out is going to be me, Kevin [Garnett] and Ray [Allen]. When they overlook these guys, they can really hurt you," Pierce added. "When you look at the championships being won, it is usually because of the great role players stepping up and getting the job done."
The stars, however, produced down the stretch as the Bobcats closed the gap. Garnett, who scored 17 points, hit two jumpers with under two minutes left, each time giving the Celtics breathing room by extending their lead to seven.
And Allen, who had 23 points, made a layup with 1:13 left to give Boston a 102-93 lead and put an end to the Bobcats' hopes.
"If we move the ball, play unselfish and keep the turnovers down, we are a tough team to guard night in and night out," Pierce said.
Charlotte has played Boston tough all season. They handed the Celtics their only double-digit defeat of the season, 95-83 on Jan. 9 that snapped a nine-game winning streak, and lost on Allen's buzzer beater in Charlotte on Nov. 24.
"We should have been 0-2 against them," Pierce said. "I think tonight we really beat them."
The Bobcats, who trailed by as many as 15 points, cut the Celtics' lead to 96-91 on Nazr Mohammed's putback off Matt Carroll's miss. After Allen missed a 3-pointer, Raymond Felton had an opportunity to cut the deficit to three but missed a layup with 2:11 remaining.
"Their team plays hard every night," Celtics coach Doc Rivers said. "If ever they're healthy and right for a long period of time, with the way Sam [Vincent] has them playing, I think they have a chance to be a terrific basketball team."
After Garnett's jumper put the Celtics up by seven, Jason Richardson, who led all scorers with 30 points, hit two free throws to cut the lead again to five.
That was as close as it would get. Garnett answered with another jumper and Perkins' steal resulted in Allen's layup, giving the Celtics a 102-93 lead.
After losing the first three games of a recent West Coast swing, the Celtics have rebounded by winning their last four contests.
Felton had 22 points and 10 assists for the Bobcats, who were 1-11 in February. They have lost their last five overall and last nine on the road.
"This season is still not over," Felton said. "It's just the kind of team we are. We're still playing to win."
Carroll added 16 points for the Bobcats and Emeka Okafor had 11.
The Celtics have lost more games against Southeast Division teams (five) than they have against any other division.
The Celtics opened up a double-digit lead in the second quarter, sparked by a 17-6 run. For the half, the Celtics shot better than 52 percent from the field, including 60 percent from 3-point range, and held the Bobcats to 37 percent shooting.
The Bobcats dropped to 0-19 in road games in which they trailed at halftime.
Game notes
Rondo's 16 assists were the most by a Celtic in a game since Sherman Douglas had 18 on March 1, 1995. Before the game, the Bobcats announced the release of veteran guard Jeff McInnis. In 54 games this season, McInnis averaged 4.5 points and 4.1 assists. ... Boston guard Tony Allen missed his second straight contest with a strained right calf. ... Bobcats forward Gerald Wallace missed his third straight game with a concussion. ... Forward P.J. Brown, the newest Celtic, did not dress. He will wear No. 93. ... The Celtics' career record on Feb. 29 is 7-1. ... Charlotte guard Derek Anderson missed his second straight game with a sore right knee. ... North Carolina head coach Roy Williams was in the stands.