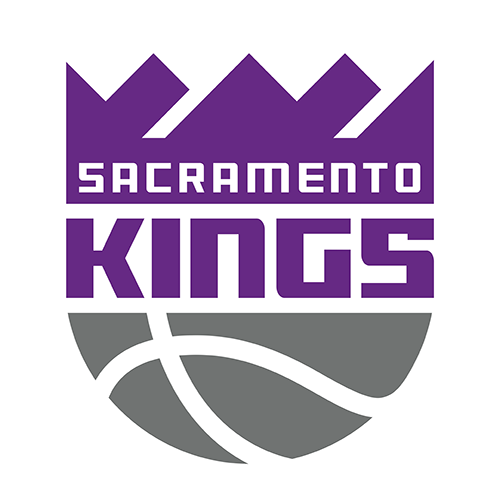 | | 1 | 2 | 3 | 4 | T |
| --- | --- | --- | --- | --- | --- |
| SAC | 25 | 34 | 29 | 30 | 118 |
| DEN | 34 | 22 | 23 | 36 | 115 |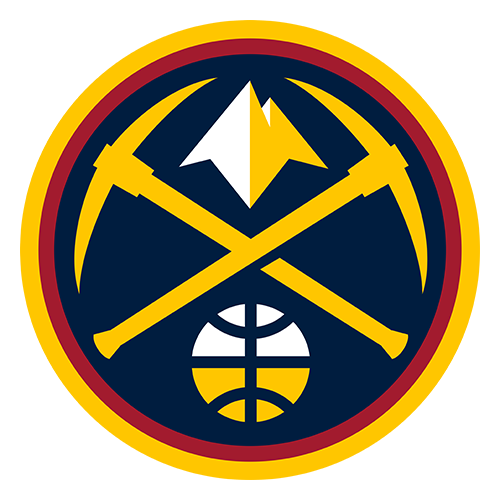 Kings snap Nuggets' nine-game home streak, Denver falls into tie for 8th
DENVER (AP) -- J.R. Smith was a one-man breakaway, his eyes widening as he sprang toward the basket, the ball rising over his head for a rim-rattling windmill dunk.
Clank!
It bounced off the iron and back toward halfcourt, the crowd moaning and coach George Karl nearly tipping over backward in his chair.
That one play both epitomized the Nuggets' shoddy, senseless play Saturday night and ignited the short-handed Sacramento Kings to a surprising 118-115 win that dealt the Nuggets a blow to their playoff plans.
"There's no reason for this team to come in here and beat us on our own floor, as good as we were playing on this floor," Allen Iverson said after the Nuggets fell to 31-8 at home. "They were playing without their two best players. No reason for it. It's unacceptable."
Kevin Martin scored 36 points despite missing Sacramento's shootaround with the stomach flu and the Kings capitalized on Kenyon Martin's one-game suspension by getting 29 points from Francisco Garcia and 23 from Mikki Moore.
"We didn't have a stopper mentality, a guy that could help us with those guys," lamented Karl, who was so incensed at K-Mart's suspension that he had a heated conversation with NBA executive vice president Stu Jackson earlier in the week.
The Kings, out of playoff contention and missing Ron Artest (thumb) and Brad Miller (leg), won their fourth straight game and snapped Denver's nine-game home winning streak. They took advantage of sloppy play and silly mistakes by the Nuggets, who got 47 points from Carmelo Anthony, two shy of his career high.
Kevin Martin gave them more than they could have hoped for, sinking all 13 of his free throws and converting a trio of 3-pointers.
"Kevin was not healthy," Kings coach Reggie Theus said. "He played through it. His stomach was hurting. He didn't even make it to shooting practice. I wasn't sure I was even going to play him. Kevin said he wanted to play, and you saw the results."
Instead of moving into a seventh-place tie with Dallas, Denver fell into a tie with idle Golden State for the eighth and final playoff spot in the wild Western Conference. The Nuggets visit the Warriors on Thursday night in a game that's suddenly a must-win.
"The sun will come up tomorrow and we're still tied," Karl said. "We kind of gave back the little bit that we've earned. But giving up 118 points to that team was disappointing."
Artest was a late scratch with a strained left thumb, seemingly negating any advantage Sacramento might have had facing a Nuggets team without Kenyon Martin, who had to sit out after picking up his sixth flagrant foul of the season.
Despite playing poorly, the Nuggets had a chance on their final possession to send the game into overtime.
After a timeout with 4.3 seconds left, J.R. Smith inbounded the ball to Marcus Camby, who gave it right back, but Smith's 3-pointer at the buzzer bounced off the front of the iron and high off the backboard.
"He's the best guy on our team making the tough 3, and with four seconds to go, you're probably going to get a tough 3," Karl said. "And I've seen him make the shot he took."
Linas Kleiza started in place of Kenyon Martin and scored 28 points, 21 in the first 18 minutes, helping Denver take a 41-32 lead. The Nuggets looked as if they were going to cruise to an easy win even without K-Mart, by far their best player over the last 1 1/2 months.
It was the Kings, however, who went to the locker room with a 59-56 lead behind 17 first-half points from their own K-Mart.
"In the second quarter we lost our discipline, our mental direction," Karl said. "We thought the game was going to be easy. J.R. missed a dunk and we kind of got sloppy with the basketball."
Iverson cringed as the Nuggets began to fritter away their early 12-point lead.
"They just played better than us, and there's no reason for that. As serious as this game was, and the magnitude of this game, there's no reason for it," he said. "I told 'Melo during the first half when they came back and took the lead and the momentum was going their way, I told him I didn't feel good about this game."
And now he doesn't feel so good about the Nuggets' tenuous hold on a playoff spot, either.
"I'm definitely concerned if we're going to play like this," Iverson said. "We've got to play better teams than them down the stretch. I'm confident, but, yeah, I'm concerned."
Game notes
The Kings also were without G Beno Udrih (back). ... The Nuggets' only other home loss to a team with a losing record came on Nov. 27 against Indiana (112-110).