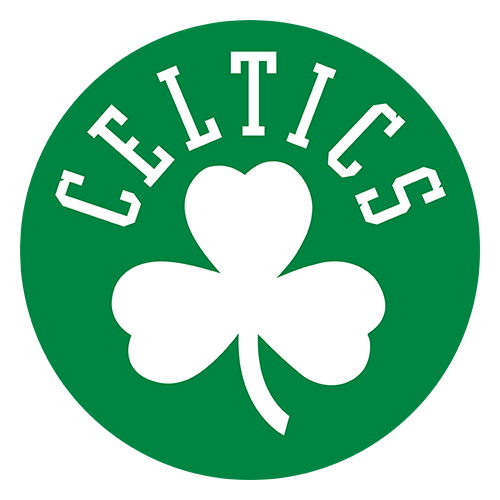 | | 1 | 2 | 3 | 4 | T |
| --- | --- | --- | --- | --- | --- |
| BOS | 37 | 27 | 18 | 19 | 101 |
| CHA | 25 | 25 | 19 | 9 | 78 |

No Big Three, but Celts still get top seed, complete NBA's biggest turnaround
CHARLOTTE, N.C. (AP) -- In one year, Doc Rivers has gone from coaching dozens of meaningless games late in a miserable season to trying to keep his Big Three fresh for a playoff run.
Rivers accomplished it all Saturday night: resting his stars and continuing the Boston Celtics' record-breaking return to prominence.
Leon Powe had 22 points and nine rebounds, leading a makeshift lineup of Celtics who were never threatened in a 101-78 win over the Charlotte Bobcats that not only clinched home-court advantage throughout the playoffs, but set the NBA record for biggest single-season turnaround.
"If you could write a script on the way to clinch home-court, this would probably be it," Rivers said.
Boston's trio of stars, Paul Pierce, Kevin Garnett and Ray Allen, didn't play. Pierce was not with the team after his daughter was born Friday night. Rivers held out Allen and Garnett to give them a breather with the start of the playoffs two weeks away.
It didn't matter -- even without their combined 57 points a game. Powe dominated the inside and James Posey added a season-high 19 points for the Celtics, who improved to 61-15. That's 37 more wins that last season's 24-58 disaster that led the Celtics to acquire Garnett and Allen.
The previous best turnaround was San Antonio going from 20-62 to 56-26 in 1997-98, the year they got Tim Duncan with the No. 1 overall pick in the draft.
"Right time, right spot for me," Rivers said with a shrug. "For the guys, they just play hard every night. They really do."
The Celtics' sixth straight win guaranteed that someone will have to win on Boston's famed parquet to prevent the Celtics from winning their first NBA title in 22 years, when the old Big Three of Larry Bird, Robert Parish and Kevin McHale reigned.
There was little celebration and emotion in Boston's locker room after the game. Players munched on fried chicken and deflected questions about the significance of the biggest turnaround season. They're happy to have every potential Game 7 at home, but the goal is clearly the Celtics' long-awaited 17th title.
"Nothing we do right now is what we're trying to do," Rivers said. "It's what we're trying to get to later. That's how we focus."
For a night, at least, the Celtics showed remarkable depth.
Eddie House scored 16 points off the bench for the Celtics, who had 10 players log at least 18 minutes against a team that they had uncharacteristic trouble against earlier this season.
"The Big Three is going to give you what everybody expects them to give you," House said. "I think the surprises are the guys like Leon Powe, [Rajon] Rondo, Kendrick Perkins, Tony Allen, everybody coming in, contributing minutes and having a positive effect when they're on the court."
Emeka Okafor had 17 points and eight rebounds for the Bobcats, who had won in Boston and lost at home to the Celtics on Ray Allen's buzzer-beater. But playing without starting forward Gerald Wallace (groin), Charlotte couldn't build off Friday's win in Toronto and was officially eliminated from playoff contention.
"Finding out those guys weren't playing could have been a little bit of a letdown," Bobcats coach Sam Vincent said of the Big Three.
Only Rondo and Perkins took their normal positions around the center circle for Boston to start the game. Posey, Powe and Tony Allen joined them, then quickly took it to Charlotte.
Posey hit three 3-pointers in the first six minutes as the Celtics built a 14-point lead.
Earl Boykins, who added 15 points for Charlotte, got the Bobcats within six midway through the second quarter. But then Perkins and Powe had putbacks, two of Boston's 15 offensive rebounds, and the Celtics got their double-digit lead back.
"I think we played as a tired team," Boykins said. "You always feel like a run is going to come, especially in the NBA. But tonight we just didn't make a run."
Instead, the Bobcats kept falling further behind Boston's energetic second unit, eliminating any second-guessing of Rivers' decision to rest his stars ahead of clinching home-court advantage.
With two days off before this game and two more days off before Tuesday's visit to Milwaukee, Rivers thought now was the time for extended breaks. Rivers said two of the Big Three could also sit against the Bucks, but that they would play in the remaining five games.
Game notes
Pierce's fiancee, Julie Landrum, gave birth to Prianna Lee on Friday. ... Ray Allen wasn't complaining about getting rest. "We've earned this position that we're in right now," he said. "It's like the quiet before the storm for us." ... Bobcats rookie Jermareo Davidson made his second straight start ahead of Nazr Mohammed. ... Matt Carroll started for Wallace, who aggravated an existing injury Friday. ... The Bobcats had their fifth sellout in 39 home games.