EASTERN CONFERENCE FIRST ROUND - GAME 6
CLE Wins series 4-2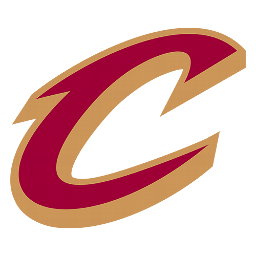 | | 1 | 2 | 3 | 4 | T |
| --- | --- | --- | --- | --- | --- |
| CLE | 27 | 29 | 23 | 26 | 105 |
| WSH | 31 | 17 | 16 | 24 | 88 |
LeBron, Cavs turn lights out on Wizards
WASHINGTON (AP) -- LeBron James had the last word.
In an NBA playoff series filled with trash talk, hard fouls, 13 technicals, one ejection, one suspension and plenty more, James was everywhere and did a little bit of everything in Game 6. And, in what's become his personal rite of spring, he led the Cleveland Cavaliers past the Washington Wizards.
James compiled 27 points, 13 rebounds and 13 assists for his third career playoff triple-double, all the while helping slow Caron Butler at the defensive end, and the Cavaliers beat the Wizards 105-88 on Friday night to close the contentious series.
"Cleveland is advancing. We won the series 4-2. That speaks louder than me saying anything about the fans here, anything about DeShawn Stevenson," James said, referring to the Wizards guard who called him overrated. "Cleveland is advancing. That's all that matters."
It's the third consecutive postseason that the Cavaliers eliminated the Wizards in the first round
-- ending each of those series on Washington's home floor.
"Three times in a row. It's tough," Washington's Antonio Daniels said. "But who knows what happens if we have a healthy team? A healthy Gilbert Arenas? If we had Darius Songaila for Game 6 -- who knows what happens?"
Songaila, a reserve forward, was barred from Friday's game by the NBA for hitting James in the face at Cleveland in Game 5, a one-point Washington victory that extended the series.
Cleveland, which reached the NBA Finals a year ago, now faces Boston or Atlanta. The Celtics host the Hawks in Game 7 on Sunday, and whoever wins will have to try to do something Washington certainly could not: stop James.
"We have LeBron on our team, and there are 30 other teams or 29 who don't," Cavaliers center Zydrunas Ilgauskas said, "and that's the biggest difference."
Indeed, James was involved in pretty much every key sequence, including when he was whistled for one of the game's three technical fouls. And when Butler drew another for throwing an arm across James' waist. And when King James lit into his teammates at the end of the third quarter for allowing Daniels to cut through the lane for an uncontested dunk.
"We can't allow that," James said. "Not in the postseason."
He was more of a passer than a scorer early, with twice as many assists (four) as shot attempts (two) in the first quarter. That allowed his teammates to get in a rhythm, and Wally Szczerbiak scored a career playoff-best 26 points, Daniel Gibson added 22, and they combined to make 10 of Cleveland's 11 3-pointers.
"He passed up a couple of wide-open shots to get even more wide-open shots for me," Szczerbiak said.
Butler considered the contributions from the Cavaliers' lesser-known players and said: "The thing was we wanted somebody else to beat us, and that's kind of what happened."
Perhaps. But check out these stats: James' triple-double was accomplished before the third quarter was over, and he dished out more assists than the entire Wizards team (11).
"LeBron puts so much pressure on your defense," Washington coach Eddie Jordan said.
James put in work at the other end, too, where Cleveland knew it needed to hound Butler more than it did in Game 5, when he scored 32 points on 50 percent shooting.
Before the opening tipoff Friday, Butler was alone on the court, skipping and waving a hand in the air, encouraging the fans in a sellout crowd of 20,173 to twirl their white towels. Then, taking a breather with Washington leading by six points in the second quarter, the two-time All-Star stood on the sideline and spun his warmup shirt overhead.
But on the court, Butler didn't have nearly as much pep. He entered the third quarter only 2-for-9 for seven points with zero assists or steals, and wound up with 18 points and nine rebounds.
Antawn Jamison led Washington with 23 points and 15 rebounds.
The Cavaliers were ahead 56-48 at halftime, thanks in large part to a 15-0 run during the second quarter and 7-for-12 shooting on 3-pointers. The Wizards? They were 3-for-12 on 3s to that point.
It never really got competitive in the second half, and it didn't help matters for Washington that it didn't manage a fourth-quarter basket until Butler made one 3 1/2 minutes in.
The Wizards didn't learn about Songaila's punishment until after their morning shootaround. That left Jordan with a seven-man rotation, because he already was without Arenas, who ruled himself out for the rest of the season before Game 5 because of his surgically repaired left knee.
Arenas held up Songaila's No. 9 jersey on the sideline, then set it down on a chair in tribute. Some fans in the stands raised signs reading, "Free Darius."
In the end, all that really mattered was that James was on the court.
He ignored the booing and chants of "Ov-er-ra-ted!" from the stands. He set aside his war of words with Stevenson, which wound up dragging in a pair of rappers: James' pal, Jay-Z, and Stevenson's supporter, Soulja Boy. He dealt with Washington's suddenly hard-hitting defense.
"We had a lot of things go on besides basketball in this series, which was fun. But at the same time, we took care of business," James said. "Soulja Boy, DeShawn Stevenson, my big brother 'J,' myself, the crowd, 'overrated.' All that. It comes down to us winning a really gruesome series."
Game notes
Szczerbiak's previous career high for the playoffs was 25. ... This was the 30th game between these teams since 2005-06, counting preseason, regular season and postseason. The Cavaliers hold an 18-12 edge. "We were getting tired of each other, to be honest with you," Ilgauskas said.
Capital One Arena
7:00 PM, May 2, 2008
Coverage: ESPN2
Attendance: 20,173
Capacity: 20,600
Referees:
Steve Javie
Ken Mauer
Tom Washington
2022-23 Central Standings
2022-23 Southeast Standings