EASTERN CONFERENCE SEMIFINALS - GAME 3
BOS leads series 2-1
| | 1 | 2 | 3 | 4 | T |
| --- | --- | --- | --- | --- | --- |
| BOS | 13 | 22 | 28 | 21 | 84 |
| CLE | 32 | 20 | 27 | 29 | 108 |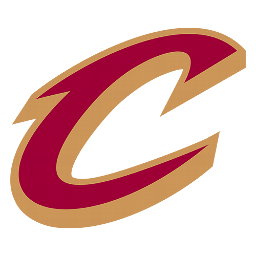 Cavs rally around supporting cast, storm past road-weary Celtics
CLEVELAND (AP) -- While his famous daddy got dressed after the game, 3-year-old LeBron James Jr. practiced writing his letters and numbers on a dry-erase board inside the Cavaliers' locker room.
First, he drew an L. Then, a 2.
"Put up a 2 and 3 for me," No. 23 told his little namesake.
Maybe a 2 and 1 would have been more appropriate. The Cavaliers have trimmed Boston's lead in half.
The shots didn't drop again for James, and it hardly mattered. His teammates made most of theirs.
James scored 21 points on another off-shooting night, but Delonte West scored 21, Joe Smith had 17 and the Cavaliers raced to a large, early lead in Game 3 in a 108-84 victory Saturday night over the road-challenged Boston Celtics to pull within 2-1 in their playoff series.
West, who spent three seasons wearing Celtic green and white, carried the scoring load for the Cavaliers, who are attempting to become the 14th team in NBA history to come back from an 0-2 deficit and win a best-of-seven series.
They've had practice at it.
Last year, the Cavaliers lost the first two games of the Eastern Conference finals to Detroit before beating the Pistons four in a row to advance to the finals for the first time. After dropping Games 1 and 2 in Boston, Cleveland needed James (8-of-42 in the losses) to shoot his way out of a slump.
James was only 5-of-16 from the floor, but his teammates stepped it up, going a combined 32-of-54 (59 percent). Cleveland roared to a 32-13 lead after one quarter, led by 17 at half, 16 after three and easily withstood a few Boston counter punches.
"We came out, jumped on them and didn't give it back," West said.
James' 22.4 percent field goal percentage in the first three games is the worst of any three-game stretch in playoff history since the 1977-78 ABA-NBA merger. Still, he was only concerned about one thing.
"The win is all that matters," he said. "I can't worry about how I'm shooting the ball."
The Celtics remain lost on the road, and Game 4 is Monday night in Cleveland.
They've yet to win outside of Massachusetts during this postseason, not an encouraging sign for a team with its sights on a 17th league title. The Celtics, who went a league-best 31-10 in away games during the regular season, dropped all three in Atlanta during the first round as the Hawks averaged 100.7 points and shot 47.6 percent in three home games.
"On the road it's going to take a little bit more ... we've got to learn our lesson pretty soon," an agitated Paul Pierce said. "We took our bumps. Hopefully, the guys are mad at the way we played because I'm totally upset at the way we played, especially with a great opportunity in front of us."
Kevin Garnett scored 17 points, Pierce 14 and Ray Allen 10 as Boston's Big 3 of superstars combined for 41 points.
But the trio was no match for Cleveland's Fab Four of West, Wally Szczerbiak, Smith and Ben Wallace -- all acquired in deals at the Feb. 21 trading deadline -- who totaled 63 points, 20 rebounds and six 3-pointers. West made four 3s, Smith went 7-of-8 and Wallace, who wasn't expected to play because of an inner ear infection, gave Cleveland an inside presence while guarding Garnett.
Big Ben added nine points and nine rebounds.
"He gave us a big lift every second that he was on the floor," Cavs coach Mike Brown said.
The Cavs played a nearly flawless first quarter. They shot 65 percent (13-of-20), had 11 assists on those field goals and didn't commit a turnover. Beyond that, Cleveland didn't rely on James to carry them, as six other Cavs combined for 27 of the club's 32 points.
"Can you ask a team to play better than that?" James said. "That was unbelievable."
At halftime, James only had seven points but the Cavs were shooting 66 percent (19-of-29) and moving the ball on offense, something coach Brown has insisted is key if his team plans to advance past the league's best defensive squad.
While the Cavs got help from their bench, Boston's reserves didn't do much. James Posey scored 11 but Sam Cassell, who has given the Celtics lift, went 0-for-6 and scored one point in 18 minutes.
"It's probably the worst game we've played since I've been a part of the Celtics," said Cassell, who joined the Celtics in March. "Unfortunately, it came at the wrong time. We've got to regroup and get our swagger back, get going in the first quarter, this is the second night in a row they came out blasting us in the first quarter."
Before the game, James said a few "easy baskets" might help him get started.
His first one was both simple -- and strong.
With the Cavs leading 10-4, James poked the ball away from Pierce near the free throw line and broke free for a two-handed, stare-at-the-rim dunk that sent Cleveland's hyped crowd into a frenzy. Wallace scored twice underneath and Szczerbiak's two free throws put the Cavaliers up 18-6.
James' next basket was a 3-pointer during a 9-0 spurt that Cleveland a 27-8 lead on its way to a 19-point advantage after one.
The Cavaliers were leading 39-17 in the second quarter when this series had its first moment of tension.
As he was driving to the basket, James was grabbed around the neck by Posey and fell awkwardly in the lane. He laid face down on the floor as both teams exchanged angry words and Anderson Varejao and Posey earned technicals for their exuberance.
The officials huddled and gave Posey a flagrant-1 for the hard foul, which seemed to deter the teams from more rough stuff.
Cleveland maintained its double-digit lead throughout the second half, and closed out a game it had to have. No team has ever overcome an 0-3 deficit, something the Cavs don't have to worry about now.
Game notes
Varejao, who would have started if Wallace couldn't go, left in the second quarter with a bruised right knee. He came back and played 2½ minutes in the third. ... There's no doubt about Garnett's passion on the hoop court, but Cavs 7-foot-3 C Zydrunas Ilgauskas has his doubts about the Boston superstar's love of soccer. Ilgauskas is a big fan -- literally -- of powerful Manchester United, which is battling Chelsea for the English Premier League title. The teams will also meet on May 21 in Moscow in the Champions League final. Ilgauskas was told Garnett was a Chelsea supporter. "He's a fake fan," Ilgauskas laughed. "What, did he become a fan when he went to London?"