EASTERN CONFERENCE SEMIFINALS - GAME 4
Series tied 2-2
| | 1 | 2 | 3 | 4 | T |
| --- | --- | --- | --- | --- | --- |
| BOS | 21 | 22 | 22 | 12 | 77 |
| CLE | 23 | 22 | 23 | 20 | 88 |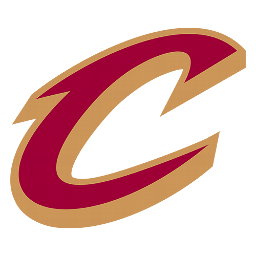 Cavs get back in series, drop Celtics to 0-5 on road in playoffs
CLEVELAND (AP) -- LeBron James put his mom and then the Boston Celtics in their places.
James scored 21 points, delivering a devastating dunk over a defenseless Kevin Garnett in the final two minutes, as the Cleveland Cavaliers beat the homesick Celtics 88-77 in Game 4 on Monday night to tie the best-of-seven series at 2-2.
Still stuck in a shooting slump, James dominated down the stretch and finished with 13 assists -- four in the fourth quarter. The Cavaliers, too, showed that they can play stingy defense, holding the Celtics -- the NBA's best defensive team -- to just 12 points in the final period.
"That's what we needed to do," said James, whose mother, Gloria, came to her son's defense in the first quarter after he got tangled with Paul Pierce and Garnett.
Boston dropped to 0-5 on the road in the postseason, a stunning slip for a team that went 31-10 outside their home floor during the regular season. During a short stay in Ohio, the Celtics lost their momentum in the series but will now head home, where they went 35-6 before the playoffs started.
Afterward, Celtics players were at a loss to explain their travel difficulties.
"It's hard to say. I have no answer for it," forward Ray Allen said.
Game 5 is Wednesday night, and Game 6 will be back in Cleveland on Friday.
James was just 7-for-20 from the floor, but he did everything else for the Cavs, who are attempting to overcome an 0-2 deficit for the second time in two years.
In the final 8:45, James had four assists, a 3-pointer and a right-handed dunk that rattled Quicken Loans Arena and became the signature moment of this series.
With the Cavs leading 82-75, James drove past Pierce on a screen near the foul line, head faked past James Posey and then posterized Garnett, the league's defensive player of the year. As Cavaliers fans erupted, a scowling James stormed back on defense.
"I just wanted to be aggressive," James said. "I hadn't had a play like that all series. There was a lot built up."
After a timeout, the dunk was shown on the videoboard at least six times, giving Cleveland fans more chances to ooh and ahh at a play they won't soon forget. The Celtics may have a tough time erasing it from their minds.
"He can dunk," Celtics coach Doc Rivers said. "Especially if you give him a running start at the basket. It's probably going to be a pretty good dunk and he's so darn powerful that once he gets up there, there's not a lot you can do.
"I hate the fact that he got to the basket."
The Cavaliers were awed by James' stuff.
"That was incredible," Joe Smith said. "I've seen him do some crazy things since I've been here."
Although their star is shooting only 20-of-78 (26 percent) from the floor, the only numbers the Cavs care about are the pair of 2s that show this series is as tight as possible.
Garnett scored 15 points, but only two in the second half, as Cavaliers forward Anderson Varejao harassed Boston's All-Star all night. Allen had 15 points and Pierce 13, but the Celtics' Big Three were only a combined 16-of-40.
"We have to play better under stress," Rivers said. "I call them 'hero' shots and I thought we took a lot of those instead of just stressing what we do."
James missed his first six shots in the fourth before draining a 3-pointer in front of Boston's bench with 3:17 remaining to give the Cavs a 79-73 lead. After the ball swished through the net, James made an it's-about-time shrug.
After a bucket by Pierce, James dished to Daniel Gibson for a backbreaking 3-pointer as the Cavs opened a seven-point lead.
"They shot two big threes that were daggers," Allen said.
At the other end of the floor, the Cavs swarmed all over the Celtics, giving the league's best defensive team a dose of what they usually do to opponents. Cleveland contested every shot, and even when the Celtics had open looks, they missed.
Garnett inexplicably sat out the first five minutes of the fourth, and made just 2 of 9 shots after going 4-for-4 in the first.
Gibson and Wally Szczerbiak added 14 points apiece, Varejao had 12 and made two awkward jumpers in the final 1:10 to put the Celtics away.
Rivers has been warning his players not to get "mesmerized by LeBron, he's good enough." The Celtics made sure James never got too far from their sights, and when the superstar got loose on a fastbreak, Pierce wrapped his arms around him to prevent a possible dunk.
The players' momentum carried them into a crowded front row, where Gloria James told Pierce to leave her baby alone.
"I told her to sit down, in some language I shouldn't have used," James said. "Thank God today wasn't Mother's Day. All I could think about is her. ... I know my mother. It's fine, we're good."
James made both free throws to give Cleveland a 41-33 lead, but seconds later, he picked up his third foul and had to come out. With James on the bench, the Celtics pounced and scored eight straight to tie it before the Cavs went to the locker room up 45-43 at half.
When Garnett dropped his first jumper, former Celtics player and current broadcaster Cedric "Cornbread" Maxwell removed his headphones, rose out of his seat and screamed, "Get down in the box," toward the floor below.
Garnett seemed to hear him as he scored nine of Boston's first 11 points, doing most of his damage from inside the lane. But with Varejao fronting him, Garnett got few other good looks at the basket in the first half and was even quieter after halftime.
Game notes
The Cavs didn't have a turnover in the final 17:51. ... USC star O.J. Mayo, alleged to have accepted money from a sports agency, sat courtside. ... James received four votes, including one first-team ballot, for the NBA's all-defensive team. The 23-year-old's defense has improved greatly over the past few seasons under Cavs coach Mike Brown, who thinks James will someday be recognized for his ability to stop others. "He's only going to get better," Brown said. "I do see him on that first team all-defensive team soon, and I expect to see him there for a long time." Asked who defends him best, James mentioned San Antonio's Bruce Bowen and Sacramento's Ron Artest. ... West left briefly in the first half with an irritated left eye. ... On the road, the Celtics don't go to the away arena for game-day shootarounds. Instead, they do a walk-through at their hotel. "Our guys enjoy the ballrooms," Rivers said.