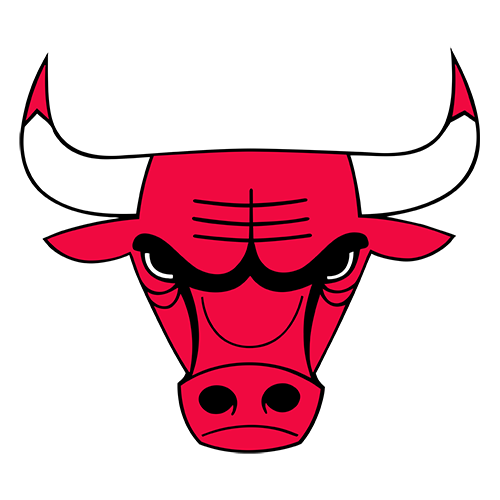 | | 1 | 2 | 3 | 4 | OT | T |
| --- | --- | --- | --- | --- | --- | --- |
| CHI | 25 | 20 | 18 | 31 | 7 | 101 |
| CHA | 16 | 26 | 25 | 27 | 16 | 110 |

Bobcats end 7-game skid with OT win
CHARLOTTE, N.C. -- For a night, the No. 9 overall pick outplayed the top dog in the rookie draft class.
D.J. Augustin also may have received an assist from the referee who was in the spotlight all night.
Augustin scored a career-high 29 points in a one-on-one matchup of point guards with No. 1 pick Derrick Rose, and the undermanned Charlotte Bobcats snapped a seven-game losing streak with a 110-101 overtime victory over the Chicago Bulls on Tuesday night.
Augustin forced overtime by hitting three free throws with 19 seconds left after Rose fouled him on a 3-point attempt, a call that the Bulls vehemently protested.
"I must have blinked too hard or something," Rose said.
Added a smiling Augustin: "That's what the ref called."
The call was made by Eli Roe, who in the first quarter ejected Bobcats starting shooting guard Raja Bell for abusive language. Augustin calmly sank all three shots, then hit four more in the final 42 seconds OT to extend his team record to 42 consecutive made free throws.
Augustin also helped shut down Rose, who had a rare off night in what's been a remarkable rookie season.
Rose was held to six points on 3-of-16 shooting, with seven assists. He had a potential game-winning shot blocked by Emeka Okafor at the end of regulation and Okafor blocked him again just before Augustin's free throws put Charlotte ahead 105-100.
"That's why you love the NBA," Rose said. "You've got another game tomorrow."
Ben Gordon scored 25 points and Tyrus Thomas added 22 for the Bulls, who dropped to 3-10 on the road and failed to reach .500 for the first time in a month. Luol Deng had 15 points, but missed a key stretch at the end of regulation and OT after his legs cramped up. Deng, who had been fighting an illness, returned late in OT, then fouled out.
Okafor added 20 points, 13 rebounds and four blocks, and Raymond Felton scored 21 points as the Bobcats persevered with a small lineup.
Charlotte played for the fourth time in six games without leading scorer Gerald Wallace, whose father and grandmother have died this month. Wallace is expected to rejoin the team Friday at Memphis after attending his father's funeral.
That left 35-year-old Juwan Howard, signed last week, as Charlotte's starting small forward as coach Larry Brown tries to find the right combination after last week's trade that sent Jason Richardson to Phoenix.
Then one of the new players from that trade, Bell, was sent to the locker room.
Bell had missed his first five shots and was talking with Roe during a break before a free throw attempt when Roe came over to the scorer's table and emphatically whipped his arm to signal the ejection.
"I think he said the magic word," Brown said. "That's what Eli said."
So Brown went small, with point guards Felton and Augustin playing together. They spearheaded a 20-6 third-quarter run that put Charlotte up 65-59 on Matt Carroll's 3-pointer.
There were six ties in the fourth quarter, the last coming thanks to a call that left Rose fuming.
After Gordon's jumper put Chicago ahead 94-91, Rose, reached up to contest Augustin's 3-pointer from the left wing. Roe blew his whistle.
"You can't call that, man, especially not at the end of the game like that," Rose said.
Augustin, who boosted his free-throw shooting to 94 percent, calmly sank all three shots to tie it.
"It's kind of nerve-racking to up there with that kind of pressure," Augustin said. "But that's what we play for."
Rose never gave up the ball on the next possession, driving past Augustin to the hoop, but his runner in the lane was swatted away by Okafor to force overtime.
"I like Derrick being aggressive on that," Bulls coach Vinny Del Negro said. "He's got that floater in the lane. Okafor made a good play."
It was part of a frustrating night for Rose, who watched Augustin hit all 13 free throws, hand out seven assists and commit just one turnover.
"I play against the great players every night," Augustin said. "He's a great player and it's going to be like that every night."
Game notes
Bernie Bickerstaff was back for the first time since leaving the Bobcats after last season. Bickerstaff, now a Bulls assistant, was the expansion Bobcats' first coach and GM, but lost his decision-making power when Michael Jordan became part-owner. Bickerstaff, who chatted with Bobcats players and team employees before the game, said he's happy to be coaching again. ... It was a homecoming for Del Negro, too. He played at North Carolina State and his wife is from Charlotte. ... Bobcats F Sean May (knee, conditioning) was inactive again, and slumping F Adam Morrison didn't play despite being healthy.