| | 1 | 2 | 3 | 4 | T |
| --- | --- | --- | --- | --- | --- |
| TOR | 30 | 21 | 34 | 22 | 107 |
| SAC | 26 | 30 | 26 | 19 | 101 |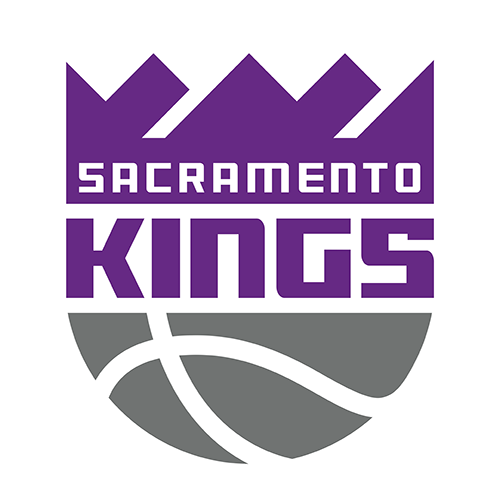 O'Neal's biggest night in years carries Raptors
SACRAMENTO, Calif. -- Jermaine O'Neal got off to a slow start to his career in Toronto, taking time to recover from a knee injury that sidelined him for half of last season.
He is starting to find his groove of late, once again looking like the five-time All-Star he was in Indiana before being traded to the Raptors this summer.
O'Neal scored 36 points in his highest-scoring game in two seasons and the Toronto Raptors ended a 10-game losing streak in Sacramento with a 107-101 victory over the Kings on Friday night.
"I'm starting to feel like I felt in Indiana. I knew it was going to be a process," O'Neal said. "The game was a lot faster than I thought it would be, especially being out 40 games last year. It took me a while to get the rhythm."
O'Neal was in it all night against the Kings, helping Toronto win for just the second time in 13 trips to Arco Arena and the first since March 13, 1997. The Raptors have won back-to-back games on a six-game road trip that was broken up by a three-day holiday break that allowed many of the Toronto players to go home for Christmas before returning to the team Thursday night.
O'Neal, who missed 40 games last season after undergoing knee surgery the previous summer, reached the 20-point mark just twice in his first 23 games in Toronto before doing it in three straight now on this road trip.
The performance against the Kings was his best of the year as he dominated inside on 15-of-19 shooting in his highest-scoring game since getting 39 for Indiana against Chicago on March 25, 2007.
"He's had a couple of back-to-backs where he's been dominant inside and more aggressive," Raptors interim coach Jay Triano said. "Remember, he was out for a couple of years really, spot duty. He's in better basketball shape and has more bounce in his legs recently."
The Kings lost their fifth straight game since winning their first game under interim coach Kenny Natt, falling to 5-10 on the season at home.
"A lot of times we really don't even know what we are doing," Kings center Brad Miller said. "So we just have to keep working on it and look at it and keep going at it."
With Chris Bosh limited to just 13 points because of foul trouble, O'Neal took over the game for the Raptors. He hit a pair of difficult drives midway through the fourth quarter after the Kings had tied the game at 95 with just under 5 minutes to play.
O'Neal added another bucket on a friendly roll with 1:13 to go, giving Toronto a 103-97 lead and then came up with the steal that sealed the game with 21.9 seconds to go.
"I just called plays for him," point guard Jose Calderon said. "Why are we going to change if he keeps scoring? We wanted the ball in his hands because he was making everything today."
Calderon added 16 points, seven rebounds and six assists, while Andrea Bargnani also had 14.
Miller and John Salmons scored 20 points each to lead the Kings. Bobby Jackson added 17 points off the bench.
The Raptors went on a 16-3 run early in the second half, getting eight points from Calderon to overcome a five-point halftime deficit.
They built the lead up to six points late in the quarter following a 3-pointer by Bargnani. But Bobby Brown hit a 3-pointer for Sacramento and Jackson hit his own 3 with 0.5 seconds left in the quarter to cut it to 85-82 heading into the fourth.
The Kings had lost all 18 games when they trailed after three quarters and did nothing to change that early in the fourth. Sacramento missed its first three shots and committed three turnovers in the first 3:40 of the fourth, falling behind 92-83.
Then whenever they got close down the stretch, O'Neal delivered the big play Toronto needed.
"We let O'Neal go off," Salmons said. "Our perimeter players didn't help our bigs out. We didn't play good team defense."
Game notes
The Kings led 56-51 at the half, just their sixth halftime lead in 30 games. But they were unable to hold onto that advantage and lost for the first time this season when leading at the half. ... Kings G Kevin Martin, who has played only nine games this season with an injured left ankle, practiced on Christmas. "The players were excited to see him but not more than I was," Natt said. Natt said Martin was still "a ways" away from returning. ... Calderon made all six of his free throws, extending his streak to 69 consecutive made foul shots.
Regular Season Series
TOR leads 1-0
Sleep Train Arena
10:00 PM, December 26, 2008
Coverage: TSNT
Attendance: 12,059
Capacity: 17,317
Referees:
Mike Callahan
Violet Palmer
Tommy Nunez Jr.
2022-23 Atlantic Standings
2022-23 Pacific Standings