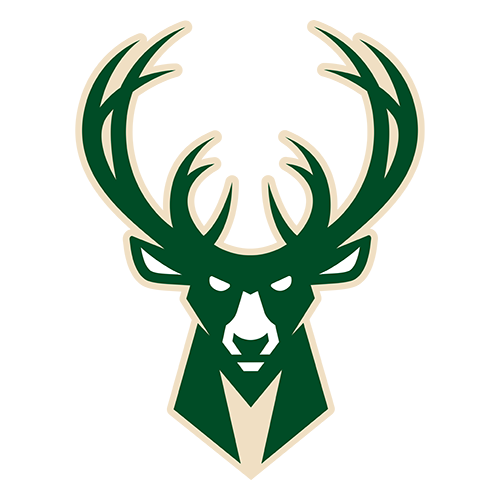 | | 1 | 2 | 3 | 4 | T |
| --- | --- | --- | --- | --- | --- |
| MIL | 22 | 20 | 21 | 29 | 92 |
| CHA | 21 | 30 | 25 | 26 | 102 |

Bobcats beat Bogut-less Bucks behind Wallace's 24
CHARLOTTE, N.C. -- The Charlotte Bobcats can look bad one night and good the next. They've played well for stretches then gone on long losing streaks.
Newcomer Boris Diaw isn't surprised.
The good Bobcats showed up Saturday night, with Diaw scoring 21 points and Gerald Wallace 24 in a 102-92 win over Milwaukee. It came a night after the same Bucks held Charlotte to 75 points in the Bobcats' 28-point loss.
Diaw, acquired last month with Raja Bell from Phoenix, believes his new team needs to establish a winning identity under first-year coach Larry Brown. And Diaw should know the difference. He was part of a 13-69 team in Atlanta and a 61-win team with the Suns.
"I've been with both sides and the whole attitude is different," Diaw said. "The way you approach the game. The way people approach the game. They way they look at you. It's definitely something that we have to get better. We know we have great potential, now we have to convert that."
The potential flashed Saturday, as the NBA's lowest-scoring team shot 47 percent and took advantage of Bucks center Andrew Bogut's absence to control the inside. The 7-foot Bogut missed the game because of lower back spasms, leaving the Bucks without their anchor in the middle.
It allowed the inconsistent Bobcats to snap a three-game losing streak, which came after a stretch of four wins in five games.
"Everybody was a little pumped up and we had this push. Then you go a little bit downhill," Diaw said. "It's tough to be consistent. It's tough to get the respect from everybody, the fans to ourselves to the media. I think it's hard to convert from a team that was losing a lot of games to being a winning team. It's a long process."
The Bucks know the feeling, too. Richard Jefferson scored 19 points, and Michael Redd added 17 to go over 11,000 points in his career for the Bucks, who had won seven of 10 games and were trying to complete a four-game season sweep of Charlotte.
"The worst thing that probably could have happened for us was to go out there and win the way we did last game," Jefferson said. "We didn't show any maturity. We didn't show any leadership. We didn't do anything we're supposed to do to win this game."
Missing their starting shooting guard, Bell (groin), for the third straight game, the Bobcats pulled away early in the fourth quarter behind Diaw and Wallace. In one of his best games with Charlotte, Diaw shot 8-for-11 from the field and added six rebounds and seven assists.
Wallace, who was 1-for-9 from the field early in the third quarter, started to take the ball to the basket and met little resistance from Dan Gadzuric, who started in place of Bogut, and Charlie Villanueva. Wallace made four straight shots, including a 3-pointer to give Charlotte a 79-65 lead early in the fourth quarter.
Diaw's jumper just over a minute later pushed the lead to 18.
Emeka Okafor added 14 points, and D.J. Augustin had 12 for the Bobcats, who had assists on 22 of 33 field goals and surpassed 100 points for only the 10th time this season.
"We played much better. We defended better," Brown said. "They got 30 points off our turnovers last night. We got 29 tonight. That was a huge difference."
The Bucks shot 50 percent, but Charlotte harassed Bucks point guard Luke Ridnour into zero assists and four turnovers to end a five-game losing streak to Milwaukee dating to last season.
Redd, who scored 28 of his 31 points in the first half against Charlotte on Friday, was 6-of-14 from the field and never got into a rhythm.
"It's a game we had to win," Redd said. "I thought this game was bigger than last night's win, actually. For some reason, we just didn't bring it tonight and let them off the hook."
Frustration mounted for the Bucks late, with Villanueva called for a flagrant-1 foul when he knocked Wallace to the floor on a layup attempt with 4:35 left.
Villanueva was called for a technical foul 22 seconds later when he was called for another foul on Wallace, giving Charlotte a five-point possession.
On this night, Charlotte kept its cool and bounced back from an ugly loss. Trouble is, NBA champion Boston is next on the schedule Tuesday.
Game notes
Bobcats F Adam Morrison, who hadn't scored in the last six games he appeared in, hit a 3 to start the second quarter to end a drought of 13 straight misses from the field. Morrison finished with five points on 1-of-6 shooting. ... Bucks coach Scott Skiles was given a technical foul by referee Violet Palmer for loudly protesting a foul call in the second quarter. ... Bobcats part-owner Michael Jordan sat courtside opposite Nelly, an investor in the team.