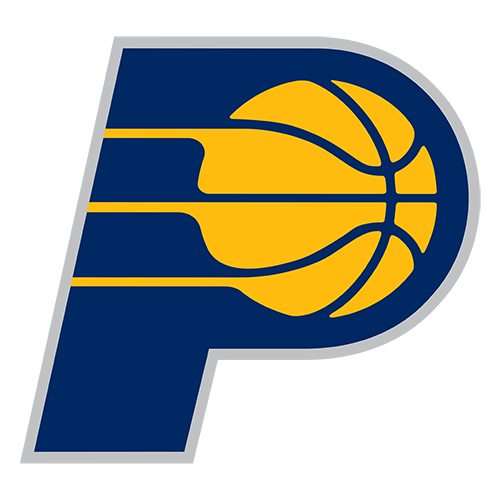 | | 1 | 2 | 3 | 4 | T |
| --- | --- | --- | --- | --- | --- |
| IND | 28 | 42 | 22 | 23 | 115 |
| DEN | 40 | 34 | 23 | 38 | 135 |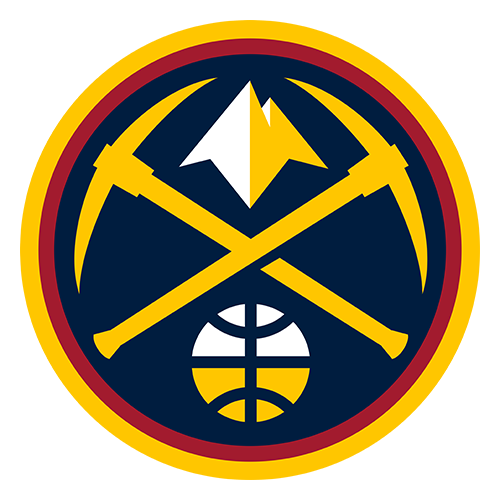 Anthony to see specialist for 'probable' broken hand
DENVER -- Carmelo Anthony could barely put on his socks and struggled to fasten his watch.
Tying his shoes?
That was simply too much for his injured right hand.
Anthony scored 21 points and set a season-high with nine assists despite injuring his hand in the third quarter of the Denver Nuggets' 135-115 win over the Indiana Pacers on Monday night.
The All-Star forward is headed off to a specialist Tuesday for further evaluation. The team, which described the injury as a "probable" fracture, said it doesn't know how much time the star will miss.
Judging by how bad the hand hurt after the game, Anthony wasn't confident he'll play Wednesday night against the Miami Heat. He may be out even longer than that.
"It's sore and stiff right now," Anthony said.
Anthony said the injury occurred when Jeff Foster tried to slap the ball out of his hand early in the third quarter.
The hand bothered him so much that he drew nothing but air on a free throw attempt, the memory bringing a pained smile to his face.
"Out there, I didn't have any feel whatsoever," he said.
Anthony also missed three games last month with a bruised right elbow.
Now this.
His dinged-up hand marred the Nuggets' fourth win in a row.
"Hopefully, we get some good news on it tomorrow," said Chauncey Billups, who scored 13 of his 24 points in the final quarter. "That would not be good, of course, to have him out again."
The Nuggets are now 24-12 after 36 games, matching their best start since their first year in the NBA in 1976-77.
Kenyon Martin finished with 25 points, the fourth time this season he's led the team in scoring.
Danny Granger had 36 points, the most scored against the Nuggets this season. He's now scored 30 or more points 10 times this season.
"It was one of those nights where our defense wasn't that great and they were executing really well," Granger said. "It's something that's so frustrating ... There's no excuse for the type of defense we played."
Troy Murphy added 15 points and 12 rebounds, while Jarrett Jack contributed 17.
Denver led by as many as 20 points early in the game, only to see the Pacers tie it at 80 on Granger's layup in the third quarter. Anthony restored the lead on a 10-foot turnaround jumper the next time down the court, and the Nuggets wouldn't relinquish the advantage.
They outscored the Pacers 38-23 in the final quarter.
"Our first half was interesting," Nuggets coach George Karl said. "The second half was good."
At least until Anthony banged his hand.
Even if Anthony has to sit, he's confident the team can hold it together until he returns. The team is now 23-9 since acquiring Billups for Allen Iverson in early November.
"We're feeling really good right now, we're playing good basketball," Anthony said.
Pacers coach Jim O'Brien will vouch for that. He thinks they're one of the elite teams in the Western Conference.
"I was as impressed with this group as I've been with any team in the league that I've scouted," O'Brien said before the game. "I think they're absolutely for real. I think anybody that thinks differently will find out that I'm right at the end of this season."
A healthy Anthony would definitely help their cause.
Game notes
There was plenty of chirping at the officials in the first half as O'Brien, Linas Kleiza, Anthony and Karl all drew technicals for arguing. ... The Pacers may soon have Mike Dunleavy back on the court, possibly even Wednesday at Phoenix. Dunleavy has been out all season with a right knee injury. ... The Pacers kicked off a season-long five-game road trip against Denver. ... Pacers G T.J. Ford, bothered by a sore lower back, suited up but didn't play. ... Indiana G Marquis Daniels strained his left groin in the first half and didn't return. He finished with two points.