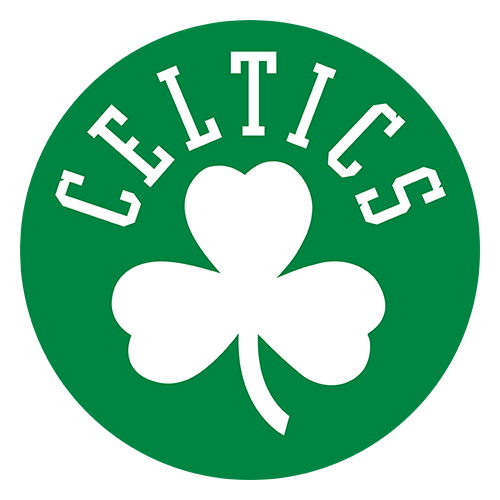 | | 1 | 2 | 3 | 4 | OT | T |
| --- | --- | --- | --- | --- | --- | --- |
| BOS | 23 | 24 | 25 | 25 | 9 | 106 |
| CHA | 28 | 25 | 19 | 25 | 17 | 114 |

Celtics lose for 5th time in 7 games after falling in OT
CHARLOTTE, N.C. -- After 19 straight wins and an NBA record 27-2 start, the Boston Celtics have lost that swagger.
The lockdown defense and the poise are missing, too, as teams line up to get a shot at the defending champions.
On Tuesday, it was the lowly Charlotte Bobcats, as Raymond Felton scored 25 points and rookie D.J. Augustin added 11 of his 20 in overtime in a stunning 114-106 win that sent the Celtics to their fifth loss in seven games.
Going from unbeatable to vulnerable in less than two weeks, the Celtics were searching for answers after being left battered, bruised and angry by Larry Brown's upstart Bobcats.
"We told our team before the season it will be 82 Game 7s. Every time we play it's a Game 7 for the other team," coach Doc Rivers said. "On the nights we're not ready mentally for that, we're going to have to get lucky and play over our head to win."
It didn't happen against Charlotte, and there was plenty of blame to go around.
Paul Pierce scored 28 points, but had a key turnover in overtime. Ray Allen scored 20 points, but shot 7-for-20. Rajon Rondo committed nine turnovers. Kevin Garnett had 14 points and 13 rebounds, but shot only 7-of-18 and was called for traveling in Charlotte's decisive spurt.
And the NBA's worst offensive team had its second-best scoring night of the season. Gerald Wallace chipped in with 23 points, but it was Augustin who hit a 3-pointer and two free throws in a 7-0 run that put Charlotte ahead 108-101.
Augustin even talked some trash at the champs' expense.
"They come in and intimidate you and try to punk you," Augustin said. "But if you don't back down from them, they kind of fold."
That would have been laughable before Boston visited the Lakers on Christmas. But Boston was frustrated again at key times.
After Pierce dribbled the ball out of bounds with Charlotte leading by five in the final minute of OT, Pierce gave Augustin a slight shove, as the turnover ended Boston's chances in a physical game that saw the Celtics continue their surprising struggles against one of the Eastern Conference's worst teams.
The Bobcats, despite entering with a 44-72 record over the past two seasons, won in Boston last season. They lost on Allen's buzzer-beater in another game, and dropped a close contest in the first meeting this season in November.
Tuesday was another thriller, as the Celtics rallied from a 10-point, third-quarter deficit, took 79-72 lead in the fourth quarter, then allowed the Bobcats to get back in it.
Felton's fadeaway with 38 seconds left in regulation put Charlotte ahead 96-95. After Allen missed a jumper, Felton was fouled and hit only one free throw with 20 seconds left.
Pierce then dribbled off a screen and drilled a turnaround jumper with 3.4 seconds left to tie it. Felton missed a straightaway 20-footer at the buzzer to force OT.
But the Bobcats dominated the extra period, despite playing again without Raja Bell (groin), getting five straight defensive stops to pick up one of Brown's biggest wins since taking over his record ninth NBA team.
"The one thing I always remember is when you're a good team, every team you play against is trying to bring their best game," Brown said. "That's a pretty special group that Boston has. We've got to learn to bring it every night like that and not just against Boston."
The Celtics were without reserve guard Tony Allen, who injured his right ankle in Sunday's loss to New York, and again looked out of sync in a bruising game.
As Bobcats part-owner Michael Jordan sat courtside and spent much of the game barking at referee Dick Bavetta, there were angry words and blood on the court.
Charlotte's Juwan Howard picked up a flagrant foul for leveling Glen Davis early in the fourth quarter, leading Davis to play with cotton in one nostril.
Technicals were called on Rivers and Felton, after he confronted Davis following a hard foul away from the ball.
"We'll get better," Garnett promised. "We're a team of confidence, a team of character. We're just getting everybody's best shot right now.
Game notes
Brown said Bell would also miss Wednesday's game in Cleveland, but could return Friday in Philadelphia. ... Bobcats F Adam Morrison had 13 points in his best game in a month. ... The Bobcats made 31 of 34 free throws, with Augustin and Wallace combining to make all 20 attempts. ... Rivers reminisced before the game about playing for Brown and his complex offensive system in the 1991-92 season with the Clippers. "The attention to detail. ... It opened my eyes to a lot of stuff," said Rivers, who acknowledged he now makes the same demands on his players about spacing and setting proper screens.