| | 1 | 2 | 3 | 4 | T |
| --- | --- | --- | --- | --- | --- |
| CHA | 12 | 30 | 14 | 25 | 81 |
| CLE | 29 | 31 | 24 | 27 | 111 |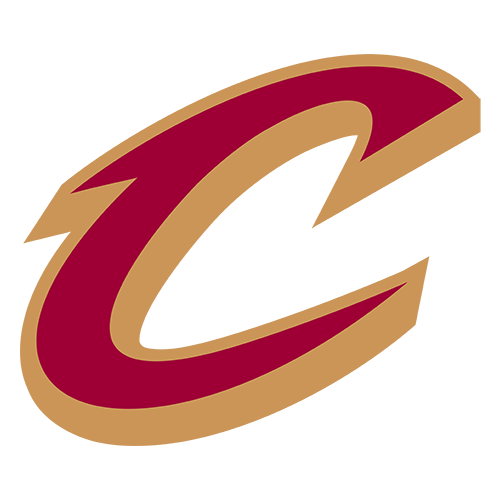 Cavaliers crush Bobcats, improve to 18-0 at home
CLEVELAND -- LeBron James and a few of his teammates hung around after their postgame showers and watched the final minutes of Boston's game against Houston on TV.
They'll see the Celtics in person soon enough.
The NBA champions are coming. The Cavaliers are ready.
James scored 21 points before grabbing an early seat on the bench, Mo Williams added 15 and Cleveland warmed up for its highly anticipated matchup with Boston by blowing out the Charlotte Bobcats 111-81 on Wednesday night, raising the Cavaliers' record at home to 18-0.
19-0 isn't a given.
On Friday, the Celtics will arrive for a game pitting the Eastern Conference's premier powers, a rematch of last season's heated seven-game conference semifinal and a possible tease of what could come this spring. Boston holds a 1-0 edge this season after beating Cleveland 90-85 at home in its opener, when the green-and-white raised their 17th title banner beforehand as the Cavs waited in their locker room.
"They got us up there," Williams said. "It's our turn. It's payback time."
It's only January, but it will feel like June.
"I can't sit here and say it's another game," James said. "We're just looking forward to the challenge. If we want to be the best team, we have to beat the best. Boston is the best until somebody takes their crown."
The Celtics (29-8) have slipped since opening the season 27-2, and their 89-85 loss to the Rockets on Tuesday night was their sixth in eight games.
But James, who rested the entire fourth quarter against Charlotte, expects Boston to bounce back soon.
"It's not the end of the world they've lost a few. They'll get it together," he said. "I bet they won't come in here on Friday sluggish."
As he watched the Celtics lose, James gave a running commentary. He smiled at a rebound and putback inside by Yao Ming and questioned a long shot by Rafer Alston.
"What are you doing?" James moaned.
Daniel Gibson and Wally Szczerbiak scored 15 apiece and Anderson Varejao 14 as Cleveland shot 60 percent from the floor and improved to 28-6.
Raymond Felton led Charlotte with 15 points and Gerald Wallace had 14 for the Bobcats, who went 0-3 against the Cavs this season losing by an average of 22 points per game.
"We never competed a lick," coach Larry Brown said. "There's some players that some of our guys play against they don't think they have a chance. If you look at our history, maybe that's why you don't win. You don't expect to win. The first minute of the game, you look out there and feel like you've got no chance. It's disappointing."
It was James' first game since he was whistled for traveling in the closing seconds of a loss on Sunday in Washington. James contests that his "crab dribble" move is legal despite the fact that he took at least two steps after he stopped dribbling. There was nothing to debate or overanalyze frame by frame as he and the Cavs made easy work of Charlotte.
The Bobcats beat the Celtics 114-106 in overtime on Tuesday, but there was no time to celebrate as they had to board a plane and take on the just-as-tough Cavaliers.
"Playing Boston and then playing against Cleveland, it's like playing in the Big East," joked Brown.
The Cavs made Charlotte look rather collegiate from the start, racing to a 12-point lead in the opening minutes as James drove to the basket at will.
Brown wasn't sure who would guard James.
"We'll probably draw straws," he cracked.
Wallace pulled the short one and couldn't contain James, who scored 15 points on 7-of-10 shooting in the first quarter. Cleveland's All-Star ended the period by hitting an off-balance, 22-foot jumper at the horn to give the Cavaliers a 29-12 lead.
"They played harder, they played better, they wanted to win more," Brown said. "The first play of the game, the game was over in my mind. LeBron just dribbled in and laid it up like nobody was guarding him."
With James on the bench, Cleveland blitzed the Bobcats with a 14-2 spurt to open the second and pushed the lead to 43-14. The Cavs were still up by 22 by the time James checked back in with seven minutes left in the half.
Game notes
The Cavs were sure to end the night with no worse than a share of the league's best record. It's the first time they've had that distinction since 1989. ... Cleveland is 6-0 after a loss with all six wins by double digits. ... Mocking James' celebrated walk in Washington, two fans came dressed as crabs and held up a sign that said: "Free The Crab." ... Bobcats forward Juwan Howard was ejected in the closing seconds of the first half for arguing -- from the bench -- by referee Michael Smith. Howard played just four minutes. ... The Cavaliers waived forward Jawad Williams, who appeared in three games this season. ... Bobcats guard Raja Bell missed his fifth straight game with a strained left groin. ... James was diplomatic when asked about Cleveland's new uniforms, blue jerseys and blue shorts trimmed in wine and gold. "They're colorful," he said.
Regular Season Series
CLE Wins 3-0
Rocket Mortgage FieldHouse
Attendance: 20,562
Capacity: 19,432
Referees:
Eddie F. Rush
Michael Smith
Eli Roe
2021-22 Central Standings