| | 1 | 2 | 3 | 4 | T |
| --- | --- | --- | --- | --- | --- |
| CHA | 27 | 18 | 20 | 22 | 87 |
| PHI | 24 | 19 | 31 | 19 | 93 |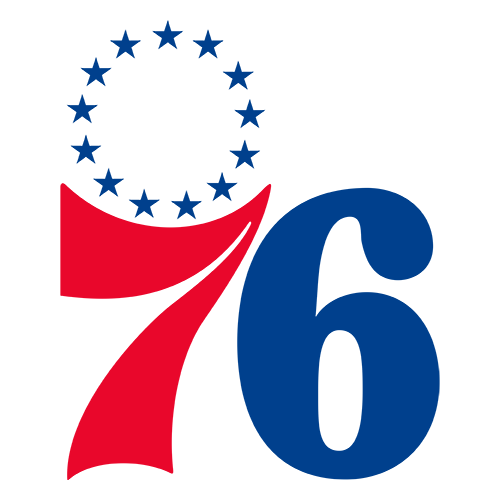 Miller helps Sixers rebound from awful road trip with third straight win
PHILADELPHIA -- The Philadelphia 76ers are running again, their scoring is up and they're ascending the Eastern Conference standings.
Andre Miller had 22 points and six assists, Thaddeus Young scored 15 points and the Sixers won their third straight, 93-87 over the Charlotte Bobcats on Friday night.
The Sixers have rapidly put a 1-5 trip behind them and won their third game this week to get out of last place in the Atlantic Division and into the Eastern Conference playoff race.
"It hasn't changed yet," Miller said. "We've still got a long way to go, but we have played a couple of good games. We still need to get better and we've got to keep working on it."
They beat the Rockets, won at Milwaukee, then used a 14-2 run in the third quarter Friday night to pull away from the Bobcats.
Andre Iguodala and Lou Williams each scored 12 points and the Sixers had the fast-break edge, 20-4.
"Our game is simple," coach Tony DiLeo said. "We've got to play defense. If we play defense and don't turn the ball over, then we'll win a lot of games."
The Sixers shot 58 percent in the first half, but trailed by two because of sloppy play that led to 10 turnovers. They committed only three in the second, which helped them charge ahead to a 13-point lead.
"We needed that momentum, we really needed it," said Samuel Dalembert. "We focused defensively and everybody was getting down and playing 'D' as a team. That's the way we're capable of playing and when we do that, we're very difficult to stop."
Emeka Okafor had 24 points and 11 rebounds for the Bobcats.
While the Sixers haven't been favored in too many games this season, they made an early-season habit of losing to teams worse than them. They lost at Charlotte, at Minnesota and were beaten at home by the Pacers -- losses that could come back to haunt the Sixers if they miss the postseason.
"We can't let those kinds of games slip away from us," Iguodala said. "These are the kinds of teams we have to beat so we feel good about ourselves at the end of the season."
Philadelphia's shooting percentage hovered around 60 percent through three quarters, they had another big scoring day off the break, and one of the worst 3-point shooting teams in the league sank a couple of big ones.
Miller made one to end the third quarter and even Iguodala -- one of the worst 3-point shooters in the league -- hit one late in the first half and immediately followed with a 20-footer to pull the Sixers to 45-43 at halftime.
Okafor made his first seven shots (for 14 points) and didn't miss until midway through the third quarter, helping put coach Larry Brown in position to beat Philadelphia nine months after he quit as the team's executive vice president.
But Dalembert and Young finished off a couple of alley-oops during the decisive run that put the Sixers ahead 61-54. Miller capped it with a nifty play when he knocked the ball away from Boris Diaw, Willie Green grabbed it and fed a streaking Miller on the other end for the easy basket and a 61-54 lead.
"I thought the first half that we were in trouble when they scored so easily," Brown said. "We made some shots. But they had a lot more energy than we did."
Dalembert had four blocks and nine rebounds, leading the Sixers to a 38-37 advantage on the boards.
The emphasis on more 3-point shooting and a return to the fast-break style of play in the 13 games Since DiLeo took over has helped the Sixers average 99.4 points compared to 93.3 under former coach Maurice Cheeks.
The Sixers like having the green light to shoot more 3s. Now they have to try making more than 30 percent of their attempts.
"Guys are looking to make plays and not looking to make mistakes," Iguodala said.
Charlotte closed within six in the fourth, only to watch the Sixers go on a 10-3 run to close it out
"They seemed energized in the second half," said Charlotte's Gerald Wallace. "They hit shots and played great defense. We have to take it to teams for two halves."
Game notes
Bobcats G Raja Bell played after missing the last five games with a groin injury. ... Hours after Charles Barkley announced he was taking a leave of absence from the broadcast booth, the 76ers aired a Sir Charles highlight video as part of their 60th anniversary celebration. ... "The Partridge Family" star Danny Bonaduce was at the game. ... Brown still lives in the Philadelphia area and hasn't stopped supporting the local teams. "Now we have a World Series championship and maybe even a Super Bowl. It's pretty neat," he said.
Regular Season Series
Series tied 1-1
Wells Fargo Center
7:00 PM, January 9, 2009
Coverage: CSN
Attendance: 14,235
Capacity: 21,000
Referees:
Tony Brothers
Marc Davis
Haywoode Workman
2022-23 Atlantic Standings