| | 1 | 2 | 3 | 4 | T |
| --- | --- | --- | --- | --- | --- |
| CHA | 19 | 23 | 29 | 28 | 99 |
| DEN | 24 | 33 | 29 | 24 | 110 |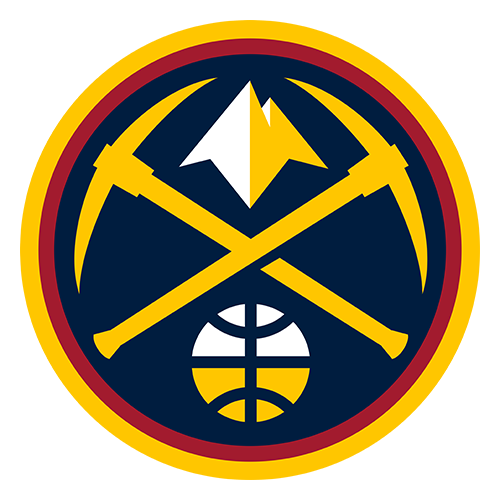 Anthony returns, scores 19 as Nene, Nuggets pound Bobcats
DENVER -- The healing hand was hardly a hindrance.
Carmelo Anthony scored 19 points in his first game back from a broken bone in his shooting hand, lifting the Denver Nuggets to a 110-99 win over the Charlotte Bobcats on Friday night.
"It felt pretty good," Anthony said. "It's still a little tender. That's going to be something that I have to fight through."
Anthony played with his two middle fingers wrapped in athletic tape, per doctor's orders. It didn't alter his touch in the least as he finished 5-of-12 from the floor and 9-of-11 from the free throw line.
Even Anthony's fitness was in fine fashion, the forward hardly even feeling winded.
"I actually thought I did pretty well," he said.
Anthony was injured on Jan. 5 when Indiana center Jeff Foster swatted at the ball, catching a good chunk of Anthony's hand. He sat out 10 games, the team going 6-4 in his absence.
"It was good to see him back on the court," Nene said.
Now Anthony has something to prove -- that he's still an All-Star. Anthony was snubbed from the Western Conference team, overlooked Thursday when the reserves were announced.
The exclusion bothers him. After all, Anthony had the numbers to make his third straight All-Star team.
It didn't happen.
"I don't really think it has anything to do with my game," Anthony said. "Everybody and their mother knows the reason was because of the injury."
Nene had 22 points, hitting 10 of 11 shots, and 12 rebounds for his 14th double-double of the season.
The Brazilian forward continues his run of torrid shooting, hitting eight straight before finally missing a layup late in the third quarter.
He ranks among the best in the league in field goal percentage this season. Nene hit all 12 shots he attempted against Utah last Sunday, tying a team record for the most makes without a miss.
"Nene is an interesting paint player," Nuggets coach George Karl said. "He has a tremendous ability when he cuts and moves to shoot 9-for-10, 10-for-15. When you don't get him the ball, you're like, 'Why didn't we get him the ball more?' His efficiency on touches is first class."
Raja Bell led the Bobcats with a season-high 27 points, while Boris Diaw added 16 and former Nuggets player Juwan Howard had 11.
The Nuggets led by as many as 20 points in the fourth quarter, before removing their regulars and coasting to their fourth win in five games.
"We weren't as good as them," Bobcats coach Larry Brown said. "They were great."
Chauncey Billups was once again the catalyst. He was his usually reliable self, finishing with 12 points and six assists.
"He's had an amazing year," said Brown, who coached Billups in Detroit. "He was great when I was with him and nothing's changed. He makes other people better."
Billups has certainly been good for Anthony and the rest of the Nuggets since he was acquired from the Pistons on Nov. 3 for Allen Iverson.
"Chauncey's a winner," Karl said. "He's a leader. Even when he doesn't play well, he plays with a substance that everyone feels, including the other team."
Bell teased Anthony on Friday night, asking him why he had to pick this game for his return.
"He could have rested one more game if it were up to me," Bell said, smiling. "It's good to see him back. He is a great player. The Nuggets had it rolling and it looks like they got it rolling again."
Anthony would agree.
"The sky's the limit for this team," he said. "They made my time [out] a little bit easier by winning games. Now, we want to build on that."
Game notes
Charlotte F Sean May missed the game with a right knee injury after an MRI revealed some swelling. "He was having a little discomfort," Brown explained. May sat out last season after having microfracture surgery. He's played in 16 games this season. ... Bobcats forward Gerald Wallace was released from a Los Angeles hospital after being treated for a partially collapsed lung he sustained on a flagrant foul against the Lakers earlier this week. ... Nuggets F Linas Kleiza finished with 21 points.
Regular Season Series
DEN Wins 2-0
Ball Arena
9:00 PM, January 30, 2009
Attendance: 18,463
Capacity: 19,520
Referees:
Joe DeRosa
Luis Grillo
Jason Phillips
2021-22 Northwest Standings