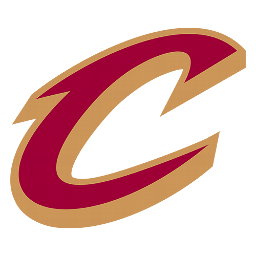 | | 1 | 2 | 3 | 4 | T |
| --- | --- | --- | --- | --- | --- |
| CLE | 16 | 20 | 22 | 32 | 90 |
| DET | 18 | 21 | 27 | 14 | 80 |
LeBron secures victory after Cavaliers run past Pistons
AUBURN HILLS, Mich. -- LeBron James was a cheerleader when the Cleveland Cavaliers took over against the Detroit Pistons.
Then, the superstar finished them off.
James scored 33 points and got some timely help from Mo Williams and Daniel Gibson in Cleveland's 90-80 win over the Detroit Pistons on Sunday.
"It's been different this season because we have guys who can control the offense and control the defense," James said. "There's not been a time this season when I felt pressure to not come off the floor.
"I know these guys can take care of things."
With James resting, Williams and Gibson outscored Detroit by themselves in a 15-2 run to take a 73-68 lead early in the fourth quarter.
James shouted, "C'mon Mo! C'mon Mo!" from the scorer's table during the final possession of the winning surge, then celebrated with Williams after his jumper led to Detroit calling a timeout.
The 24-year-old phenom sealed the victory on a driving layup, an assist, 3-pointer and free throw to put the Cavs ahead by nine with 2 1/2 minutes left.
The Central Division-leading Cavs have won six of their last seven and are 12 games ahead of Detroit. They had lost four straight at The Palace in the regular season.
"This is a good win in a building where we've always had a lot of trouble," Cavs coach Mike Brown said. "It seems like they've had our number here, so this feels good."
The Pistons haven't felt good in a while, losing four straight home games for the first time in eight years.
Allen Iverson scored 22 points for Detroit, which has lost nine of 12 and are 21-21 with him.
"I'm surprised, but I've seen the flashes of how good we can be," Iverson said. "And, I see the reasons that we lose games."
Detroit has wins against five of the NBA's six division leaders, beating the Western Conference's top teams on the road, but has lost to bad teams such as the Oklahoma City Thunder.
"Our whole thing is, it better be figured out by the time we get to the playoffs," Iverson said. "Regardless of where we're seeded, we need to be playing at a high level and that's the only thing I'm concerned about."
Rookie coach Michael Curry, though, has plenty to be worried about.
"Success breeds confidence," he said.
Detroit dooms its chances in many games with lackluster stretches offensively and defensively, looking out of sync as they struggle to play with Iverson in the starting lineup and Richard Hamilton coming off the bench.
The Pistons are coming off their first losing month since February 2004, the month in which they acquired Rasheed Wallace and went on to win the NBA title.
But they're "totally different" than that team, according to a player who would know because of the Iverson-for-Billups trade.
"Billups brought a lot of leadership to the team and made sure everybody got the ball where they needed to get it," Cleveland's Ben Wallace said. "He was more of a floor general. Iverson is more of a scorer. Chauncey would make sure everybody got their looks and if he needed to score, he would.
"It definitely hurt the chemistry of the team. I guess it'll take a little getting used to."
The Cavs have grown accustom to having more than a go-to player.
Williams, who has become James' best sidekick on the perimeter, scored 22 points and Gibson scored all seven of his points in the fourth.
"It makes it easier for (James) because you can't leave Mo," Iverson said. "But it's not just Mo."
Cleveland's Zydrunas Ilgauskas had 13 points on 5-of-16 shooting, playing his second game after being sidelined for 13 games with an ankle injury.
The Cavs have been unbeatable at home through 22 games and solid on the road, winning 15 of 24.
"Any road win is special, but the rivalry we have with these guys adds some fire," James said.
Wallace scored just nine points and Rodney Stuckey only six.
Hamilton scored 16 points, Tayshaun Prince had 11 and Amir Johnson scored 10 points for the first time in a month.
Cleveland led 18-16 after a sluggish first quarter, then trailed by three at halftime.
Iverson scored 10 points in the third quarter, helping the Pistons outscore Cleveland by seven to take control.
Does Iverson think the Pistons would win more if he had the ball as much as he did in that quarter?
"Don't do that to me. You're opening up a can of worms," Iverson said, playfully. "But I trust the way everything is going. I don't have a choice. What I say don't matter."
Game notes
Williams, an All-Star snub, has scored in double figures in a career-high 20 straight games. He's averaging 17-plus points. ... Detroit beat the Cavs at home in their only other meeting. ... The Pistons fell to 1-8 on Sundays. ... If the Cavs hold onto their big lead in the Central, they will earn just the second division title in franchise history and the first since 1976. ... James averaged 27.5 points, 9.6 rebounds and 8.2 assists in January, having the best month in those categories since Larry Bird in March of 1987, according to the Elias Sports Bureau. ... Cavs C Anderson Varejao played with stitches in his lip in the second half after Antonio McDyess inadvertently elbowed him, going for an offensive rebound. ... Ilgauskas was 2-of-3 on 3-pointers, making him 10-of-20 this season after he was 5-of-10 on 3s in the first 10 years of his career.
Regular Season Series
Series tied 1-1
The Palace of Auburn Hills
2:30 PM, February 1, 2009
Coverage: ABC
Attendance: 22,076
Capacity: 22,076
Referees:
Eddie F. Rush
Gary Zielinski
David Guthrie
2022-23 Central Standings