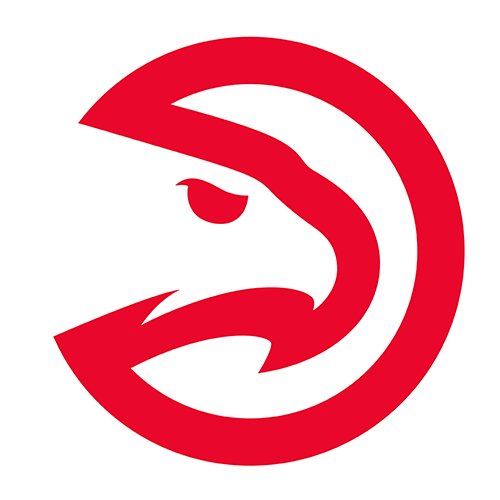 | | 1 | 2 | 3 | 4 | T |
| --- | --- | --- | --- | --- | --- |
| ATL | 19 | 24 | 35 | 24 | 102 |
| CHA | 22 | 33 | 22 | 20 | 97 |

Hawks rally from 17-point deficit to drop slumping Bobcats
CHARLOTTE, N.C. -- Moments after scoring 29 points and keying Atlanta's comeback win by constantly getting fouled and making free throws, Marvin Williams was propped up on a training table and hooked up to an IV.
Picking up the scoring slack from sick All-Star Joe Johnson can take a lot of out of you.
Williams overcame cramps that once left him sprawled on the floor in agony to hit 18 of 20 free throws Friday night, spearheading the Hawks' comeback from a 17-point deficit in their 102-97 victory over the undermanned Charlotte Bobcats.
With Williams unable to talk to reporters, his teammates were left to discuss the significance of beating Minnesota and Charlotte without Johnson, their top scorer who remained in Atlanta with flu-like symptoms.
"We played two teams that have been playing pretty well," said Maurice Evans, who added 17 points while starting for Johnson. "For us to get these wins without Joe and allow him to get back healthy, now we can go home and build momentum going into the All-Star break."
Raja Bell scored 17 points for Charlotte, but was lost late in the third quarter to a groin injury. Charlotte was also without top scorer Gerald Wallace for a fourth straight game.
With guard D.J. Augustin struggling in his return from an abdominal injury, coach Larry Brown turned to an unusual lineup that included little-used Shannon Brown in the final minute.
Brown then threw away an inbounds pass to Josh Smith with Charlotte trailing by three. Facing the same deficit in the closing seconds, Brown drove to the basket and had his shot swatted by Smith.
Mike Bibby hit two clinching free throws with 2 seconds left to snap Atlanta's five-game losing streak in Charlotte despite getting only five points and four rebounds from Al Horford in his second game back from a knee injury.
"Marvin took over for us," Horford said. "He really was aggressive going to the rim and getting fouled."
The parade to the free-throw line didn't sit well with Larry Brown, who sarcastically referred to Williams as LeBron James.
"It's tough when you play against LeBron and they keep putting him on the line," Brown said. "Every time we play LeBron and Kobe [Bryant] and people like that, they shoot 20 free throws. It's tough. I'm just being facetious there."
Emeka Okafor had 15 points and 19 rebounds and Raymond Felton added 15 points, eight rebounds and eight assists for the Bobcats, but couldn't stop Atlanta's 35-22 onslaught in the third quarter that turned the game around.
Atlanta built its lead to 94-86 lead on Williams' two free throws with 4:20 left -- after Williams was treated on the floor for a cramp.
Charlotte, in its first home game in two weeks following a 1-4 West Coast trip, committed just one turnover in a crisp first half that produced as much as a 17-point lead and produced an unlikely offensive threat.
Cartier Martin, whom Brown announced before the game will be signed to a second 10-day contract, scored 10 points in less than 4 minutes early in the second quarter while replacing the ineffective Adam Morrison at Wallace's small forward spot.
"Just getting comfortable and playing basketball. It's what I love to do," Martin said. "I've been here for a good 10 days with them and I've got a feel for them. I think they've got a feel for me."
But with Wallace watching from the bench as he recovers from a partially collapsed lung and broken rib, the Bobcats allowed the short-handed Hawks to come back.
Williams was the difference. While he made only five of 15 shots from the field, he continually got to the line. He added seven rebounds in 41 minutes.
"They were getting fouled and stopping the clock. They kept eating away at the lead," Felton said. "When they took the lead, it just kind of went downhill from there."
Game notes
Bell was scheduled to undergo treatment Saturday. It was uncertain if he'll miss any time. ... Hawks coach Mike Woodson held out hope Johnson would play Saturday against the Los Angeles Clippers. ... Bobcats F Juwan Howard (toe) did not dress, allowing for the rare sight of F Sean May in uniform. May, still 8 pounds shy of coach Larry Brown's demand of 260, did not play. ... Bobcats owner Bob Johnson addressed the crowd before the game, saying he believes the team is heading in the right direction.