| | 1 | 2 | 3 | 4 | OT | T |
| --- | --- | --- | --- | --- | --- | --- |
| CHA | 21 | 29 | 24 | 21 | 7 | 102 |
| ORL | 25 | 18 | 25 | 27 | 12 | 107 |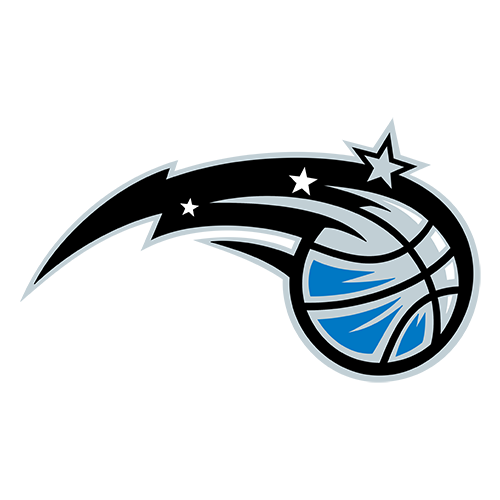 Howard nets career-high 45, adds 19 boards, 8 blocks as Magic win in OT
ORLANDO, Fla. -- Dwight Howard outdid Shaq -- and pretty much everyone else who played in the NBA in the past three-plus decades.
He had a career-high 45 points, to go with 19 rebounds and eight blocks, leading the Orlando Magic to a 107-102 overtime victory against the Charlotte Bobcats on Tuesday night.
"Dwight was unbelievable, unbelievable," Magic coach Stan Van Gundy said. "I mean phenomenal. He just put us on his back. That's leadership right there, that kind of play on the floor. It kept everyone else motivated."
Since the NBA started recording blocked shots for the 1973-74 season, no NBA player ever has had this many points, rebounds and blocks in the same game, according to the Elias Sports Bureau.
He also tied Shaquille O'Neal's franchise record with his 18th straight double-double.
"Today, he had his way," Charlotte center Emeka Okafor said. "I have to tip my hat to him. He had a great game. He just dominated."
The Magic also got 17 points from Rashard Lewis, who joined Howard on the Eastern Conference All-Star team last weekend.
J.J. Redick made a 3-pointer with eight seconds left in regulation to tie it and Raymond Felton missed a jumper as time expired.
Boris Diaw made a layup over Howard with 20 seconds remaining and Raja Bell made two free throws for a 95-92 lead before Redick's tying shot.
The Magic took an early lead in overtime, and never let it go. Redick hit a free throw for the 105-102 lead. Courtney Lee added two more to clinch the victory.
"We really needed this game off the break," Howard said. "When my teammates see me bringing it at both ends every night, they will do the same. I have to start everything at both ends."
Bell and Gerald Wallace returned to the Charlotte lineup. Wallace had been out since Jan 27 with a partially collapsed lung and a fractured rib and Bell had been out since Feb. 6 with a groin strain.
The Bobcats led through most of the final three periods, opting not to double-team Howard around the basket. It allowed them to limit the rest of the Magic until late in the game.
Game notes
Since Howard joined the league in 2004, the Magic are 70-36 in games in which he has three or more blocked shots. They are 133-141 when he has fewer than three blocks. ... Orlando is 3-3 since losing All-Star point guard Jameer Nelson to a potentially season-ending torn labrum muscle in his right shoulder. ... Charlotte led, 50-43 at intermission, riding their early hot shooting. They opened the second quarter with seven consecutive points, took a 28-25 lead and didn?t trail again until midway in the third period. ... Howard had 19 points by halftime, but none of his Magic teammates had more than five in those first 24 minutes. The Bobcats, by contrast, were much more balanced early with no one in double-figure scoring, but seven players with four or more points.