| | 1 | 2 | 3 | 4 | T |
| --- | --- | --- | --- | --- | --- |
| LAL | 30 | 32 | 30 | 37 | 129 |
| GS | 34 | 34 | 26 | 27 | 121 |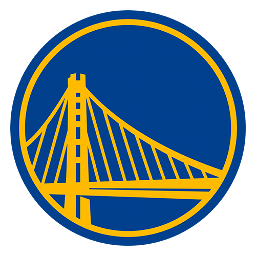 Kobe, Lakers rally to 13th win in last 15 games
OAKLAND, Calif. -- Trevor Ariza is just the latest in a long layup line of opposing players who love playing at the Golden State Warriors' breakneck tempo.
Kobe Bryant scored 30 points, Pau Gasol added 24 points and 13 rebounds, and the Los Angeles Lakers roared from behind in the final 5 minutes for their 13th victory in 15 games, 129-121 over the Warriors on Wednesday night.
Los Angeles trailed late into the fourth quarter against the improving Warriors, but the Lakers made a dynamite 17-3 run beginning with back-to-back 3-pointers by Ariza, who finished with 17 points.
The lanky swingman might not have had the courage to take those big shots earlier in his career, but his confidence is growing along with the Lakers' NBA-best 44-10 record.
"I just hit open shots, that was it," Ariza said. "The ball came to me, and I had nothing but time, so it was like playing in practice. I'm more mature now, and my teammates and coaches have definitely given me a bunch of confidence."
Lamar Odom scored 22 points for the Lakers, who have won back-to-back games following the All-Star break to maintain their overall league lead. After holding the Atlanta Hawks to 83 points one night earlier, the Lakers adeptly transitioned to the Warriors' all-offense style, showing the versatility that's usually necessary in an extended playoff run.
Bryant was the only Los Angeles regular who had an unimpressive shooting night, going 9-of-22, but the reigning league MVP had nine assists and also scored 12 points in the fourth quarter, taking charge with plenty of energy in reserve after playing less than 29 minutes against Atlanta.
"We kept our poise tonight," Bryant said. "It's always fun to come up here, especially because the Warriors are always going to play hard."
Stephen Jackson and Corey Maggette scored 24 points apiece for the Warriors, who lost for just the second time in six games.
Jamal Crawford scored 23 points and Monta Ellis had 15 as Golden State's season-best three-game winning streak ended in its first game since last Thursday. The improving Warriors took another elite team down to the wire, but Los Angeles has won all three of its meetings with Golden State this season, scoring at least 114 points in each game.
"We couldn't play much better, for most of the game, than we did," Warriors coach Don Nelson said. "We had some missed shots and untimely turnovers at the wrong time ... but we played pretty well against what I think is the best team in the league."
Jackson felt extra fatigue while guarding Bryant in his first game back from the Warriors' long break, and he lightly criticized Nelson's playing rotation.
"I could have came out when [Bryant] came out," Jackson said. "He got a lot of rest. I think the thing to do was take me out when he came out the game. For the most part, I played great D on him, made him take a lot of tough shots. I just think the play of the other guys really helped them win the game."
Before the game, Los Angeles traded center Chris Mihm to Memphis for a future draft pick, trimming about $2 million off their payroll and luxury tax obligations. Mihm, who will be a free agent this summer, couldn't crack coach Phil Jackson's rotation even after fellow 7-footer Andrew Bynum tore a ligament in his knee Jan. 31.
Josh Powell thrived with the extra playing time created by Mihm's departure, with the former Golden State forward getting 16 points and seven rebounds in 25 minutes.
"We just shared the ball, and every time you play that way, it's rewarding," Powell said.
Golden State's Marco Belinelli returned from a 15-game absence with a sprained ankle with six points, all on 3-pointers, and four assists. The Italian guard was playing the best basketball of his short career when he was hurt last month in a game against Indiana.
But Warriors swingman Kelenna Azubuike sat out with a bruised knee, and Andris Biedrins hasn't returned from his sprained right ankle.
Crawford scored 14 points in the first quarter without missing a 3-pointer or a free throw, and Golden State never trailed during the middle two quarters. Bryant tied it for the Lakers with 37 seconds left in the third when he dramatically blocked Maggette's shot and threw a long pass to Powell for a dunk.
Los Angeles finally reclaimed the lead in the opening minutes of the fourth quarter, but relinquished it again until Ariza's second 3-pointer with 3:45 to play.
Game notes
Bryant missed free throws after two Golden State technical fouls. ... Golden State F Anthony Randolph scored 14 points and tied his career high with 12 rebounds. ... The Warriors had their seventh sellout crowd of the season at Oracle Arena, drawing 20,007 fans.