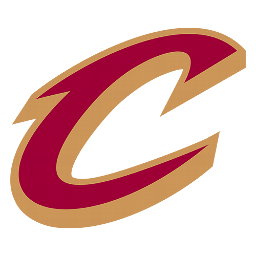 | | 1 | 2 | 3 | 4 | T |
| --- | --- | --- | --- | --- | --- |
| CLE | 25 | 26 | 35 | 25 | 111 |
| MIL | 27 | 30 | 25 | 21 | 103 |
LeBron embarrasses Bucks with season-high 55 as Cavs win third straight
MILWAUKEE -- LeBron James heaved a 33-foot shot through the net to beat the buzzer and headed into halftime with 25 points under his belt.
Turns out, he was just getting warmed up.
James erased the Cleveland Cavaliers' halftime deficit by scoring 16 points in less than three minutes to begin the third quarter, on his way to 55 for the night -- one shy of his career high -- in a 111-103 victory over the Milwaukee Bucks on Friday.
"Just got in the zone, man," James said. "I saw a few go down, so I just kept going at it, man. Every shot that I made tonight, every shot that we all made tonight, we needed."
James' big night included his remarkable run in the first 2:50 of the third quarter, almost single-handedly turning a six-point halftime deficit into an eight-point Cavaliers lead. And he could have scored two more in that stretch if he hadn't missed a pair of free throws.
"It was almost like watching a video game," Zydrunas Ilgauskas said.
Cavaliers coach Mike Brown fought the urge to cringe as James kept taking long-range 3 after long-range 3, each shot seemingly longer than the next.
"I've just got to coach myself," Brown said. "I've got to make sure that I'm not overcoaching. And I just need to sit down, be quiet, and watch the show like everybody else."
And as if that wasn't enough action for one night, Milwaukee's Charlie Villanueva was ejected after a heated on-court confrontation with Ilgauskas in the fourth quarter.
Still, James was the main attraction -- especially on Cleveland's 18-4 third quarter run that began with Mo Williams' steal and layup. The rest was all James.
He banked in a jump shot, then proceeded to drain long 3-pointers on four of the Cavaliers' next five possessions. James hit back-to-back 3s, then was fouled on the next possession and missed both free throws.
On the Cavs' next possession, James connected on a 3 from the left side over Milwaukee's Richard Jefferson. Jefferson answered with a jumper, but James hit yet another 3 -- this time from the right side, bringing the Cavaliers' bench players to their feet in a raucous celebration.
James' scoring spree wasn't over. After an offensive foul on Milwaukee, James hit a pull-up jumper on the wing with 9:10 left in the quarter, putting Cleveland up 69-61 and forcing Milwaukee to call a timeout.
How much fun was that?
"I always have fun," James said. "That's the name of the game for me. I'm out there competing, wanting to continue to get better every day."
It wasn't much fun for the Bucks, who kept switching defenders on James -- from Jefferson to rookie defensive whiz Luc Richard Mbah a Moute to Keith Bogans -- but met with minimal success.
And even when the defense was good, James still hit.
"You have to give LeBron his due during that time period, too," Bulls coach Scott Skiles said. "He hit some shots 3 or 4 feet behind the 3-point line."
Despite James' scoring fireworks, the game remained close into the fourth quarter -- when an offensive exhibition threatened to turn itself into a wrestling meet as tempers suddenly flared on both sides.
With Cleveland leading 92-89 with 6:54 remaining, Villanueva delivered a hard foul on the Cavaliers' Anderson Varejao. Ilgauskas went after Villanueva and a shoving match ensued, with officials assessing a flagrant foul-2 on Villanueva and ejecting him.
Ilgauskas was called for a technical foul and initially was ejected as well, but officials allowed him to stay in after a review.
"I thought the way that he fouled Andy was unnecessary, and I was trying to protect my teammate," Ilgauskas said. "After that, he grabbed me by the throat, the whole melee went down."
Skiles said Villanueva's ejection was the "right call." But Skiles questioned Varejao's reaction to the initial foul.
"I hope they'll launch an investigation to find the sniper that shot Varejao," Skiles said. "I thought there was some acting involved."
Villanueva had a team-high 26 points before his ejection, and the Bucks had trouble making up for his lost scoring afterward.
"It was big on their part," James said. "They lost a scorer, lost a good player."
Jefferson cut the lead to 95-92 on a dunk with 6:23 remaining, but Cleveland answered with an 8-0 run that included 3-pointers by Ilgauskas and Williams and a jumper by James, bringing his point total to 53 for the night.
James had a chance to set his career scoring high, but missed a jumper with 11 seconds remaining and the game already decided.
"You have a hand in his face and he's shooting the ball two steps behind the 3-point line," Bogans said. "I mean, what can you do about that?"
Game notes
James scored his previous season high of 52 points at New York on Feb. 4. His career high of 56 came at Toronto on March 20, 2005. ... Bucks guard Luke Ridnour returned after missing five games with a fractured right thumb.