| | 1 | 2 | 3 | 4 | T |
| --- | --- | --- | --- | --- | --- |
| CHA | 25 | 36 | 28 | 23 | 112 |
| GS | 24 | 31 | 31 | 23 | 109 |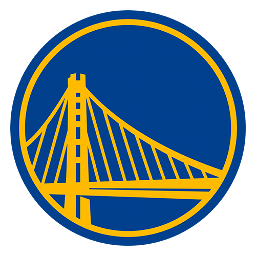 Felton's 26 help Bobcats to fourth win in last 13 games
OAKLAND, Calif. -- For a team that's 11 games under .500, the Charlotte Bobcats are comfortable talking about the Eastern Conference playoffs.
With good reason.
Five of the 12 teams ahead of them in the conference standings all lost, pulling the Bobcats within three games of the eighth and final postseason spot in the East.
"That's all we're going for now right now," said Charlotte's Boris Diaw, who had 22 points, including a pivotal 3-pointer in the Bobcats' 112-109 comeback win over Golden State on Friday night. "That's what we were playing for every night is trying to get closer to that eighth spot and trying to get it by the end of the season."
Raymond Felton had 26 points and nine assists, and Emeka Okafor added 15 points and 11 rebounds for Charlotte (23-36), which won for just the fourth time in its last 13 games.
It wasn't easy.
After a blistering second quarter in which they shot 73.6 percent (14 of 19) from the floor, the Bobcats couldn't sustain the momentum in the second half and fell behind early in the fourth quarter before Diaw's 3-pointer with 2.9 seconds remaining gave Charlotte a 110-109 lead.
After Stephen Jackson threw away the ensuing inbound pass, Felton was fouled and sank two free throws with 1.6 seconds left to seal the win.
"We didn't a good job in the third quarter and again we struggled taking care of the ball but I thought in the fourth quarter, we guarded much much better and a lot of people made big plays," Bobcats coach Larry Brown said. "We ended up getting it done. They're so well coached offensively and create so many problems for you that we've got to feel pretty fortunate that we won."
Jackson had 33 points and eight assists for Golden State (20-38), but couldn't help thinking about the pass that got away from him at the end while trying to inbound the ball to Kelenna Azubuike following Diaw's go-ahead 3-pointer.
Jackson then tried to inbound the ball to Watson, who was making a rare start in place of shooting guard Jamal Crawford. Jackson threw the ball to the right while Watson broke left, allowing the Bobcats to take over. Felton was then fouled quickly and made both free throws to seal the win.
"Bad pass by me, terrible pass," Jackson said. "I was assuming he'd pop out more to get the ball and I led him too much. Bad pass by me. My fault."
Gerald Wallace finished with 14 points and 11 rebounds for Charlotte, which snapped a four-game road losing streak to the Warriors.
Andris Biedrins had 18 points and 13 rebounds for Golden State, which trailed by six points at halftime but opened the third quarter with a 16-5 run to take the lead. Biedrins had nine of his points during the spurt then later added a dunk to make it 73-68.
The Bobcats recovered and scored 10 unanswered points to close out the quarter and take an 89-86 edge into the fourth but the Warriors went on another big run to go up 96-91.
Golden State played without its entire starting backcourt. Crawford, who scored 50 points in Golden State's 110-103 win over Charlotte on Dec. 20, was given the night off by coach Don Nelson as part of a plan to give the team's younger players more exposure the remainder of the season. Point guard Monta Ellis, sidelined recently with ankle stiffness, was out of town due to a family emergency.
Crawford, Golden State's third-leading scorer who was obtained in a trade from the Knicks earlier this season, attended the game and sat near Nelson on Warriors bench while dressed in street clothes. He is expected back in the lineup for Sunday's game against Utah.
Jackson, however, is headed to the bench. Before the game Nelson announced he would give the team captain a day of rest against the Jazz, following on the heels of the decision to give Crawford a break.
"Can't do nothing about it," Jackson said. "Support the young guys."
Golden State has lost 12 games this season in which it either led or was tied in the final 4 minutes.
"We seem to be a little snake bit this year on people making shots, important shots, at the buzzer," Nelson said. "The last two years we seemed to win all those games. This year we're losing all those games."
Watson had 10 points and three assists in place of Crawford, while Marco Bellinelli had six points in place of Ellis.
Game notes
Ellis is expected to rejoin Golden State some time next week. ... Jackson averaged 27.3 points, 8.1 assists and 5.7 rebounds in February, making him the first Warriors player since Guy Rodgers in November 1965 to average at least 25 points, eight assists and five rebounds for an entire month. ... Biedrins had his 26th double-double of the season and also recorded the 2,500th rebound of his career.