| | 1 | 2 | 3 | 4 | T |
| --- | --- | --- | --- | --- | --- |
| CHA | 32 | 27 | 22 | 33 | 114 |
| NY | 31 | 26 | 15 | 33 | 105 |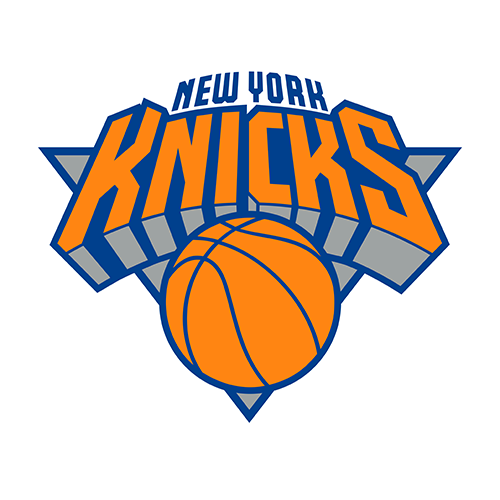 Knicks have no answer for streaking Bobcats
NEW YORK -- They have compiled the longest winning streak in franchise history. Not only that, but the Charlotte Bobcats also own the longest streak in the Eastern Conference.
So which is better?
"The second. It's got to be, because we're a team that has aspirations of trying to backdoor our way into the playoffs and so it's really important that we're doing it right now," guard Raja Bell said. "It's great that it's a franchise record, but the timing couldn't be better for us."
Gerald Wallace had 23 points and 13 rebounds, and the Bobcats beat the New York Knicks 114-105 on Saturday night for their franchise-record sixth straight victory.
Boris Diaw added 22 points for the Bobcats, who have won nine of their last 13 in hopes of landing a playoff berth in Larry Brown's first season as coach. Charlotte pulled within a game of Chicago for eighth place.
"We're just getting better right now and more consistent," Diaw said. "We've been able to play a lot of good games in a row and we try to keep going."
Raymond Felton had 19 points and 10 assists, and Bell scored 17 points as Charlotte ended a four-game skid against New York. The Bobcats, who have never made the playoffs since joining the NBA for the 2004-05 season, also equaled their franchise best with a fourth straight road victory.
They held the Knicks to two field goals in the final 8:15 of the third quarter, then blew it open early in the fourth -- helped by 3-pointers from Vladimir Radmanovic and Bell.
"We played great," Brown said. "They're hard to guard. You know they've got a lot of people that could score and nobody better in the league in getting guys in position to make baskets than Mike [D'Antoni]. I'm really pleased."
Al Harrington scored 24 points -- just four after halftime -- and Nate Robinson, back after missing a game with a sprained left ankle, rebounded from a slow start to finish with 20 on 5-of-15 shooting for New York.
Diaw and Bell, the two former Suns whose acquisitions have helped spark Charlotte's turnaround, each hit big jumpers in the fourth quarter and helped end their former coach's undefeated record against the Bobcats. D'Antoni had been 10-0 against Charlotte.
"They're a team that's won now six in a row and there's a reason for that," Knicks center David Lee said. "And we need to stop thinking because it's Charlotte, you look in the past and Charlotte's record's been bad, but they're playing great basketball and we didn't play well tonight."
It was a damaging loss for the Knicks, who also have playoff hopes but now start a five-game road trip Sunday in New Jersey, handing Madison Square Garden over to the Big East for its conference tournament.
"I didn't think our energy was very good," D'Antoni said. "It is a skill to play hard. We have to either acquire the skill or learn how to do it or something. We did not come out like a playoff game, that this really meant the season more or less. It doesn't, but we should have had that attitude; didn't do it, disappointing but we got one tomorrow."
A night after making a franchise-best 17 of 21 shots in the first quarter of a 98-91 home victory over Atlanta, Charlotte get off to another strong start. The Bobcats bolted to an 8-0 lead and made six of their first eight shots, but the Knicks weathered the early flurry, and with the game at the fast pace they prefer, cut it to 32-31 after one quarter.
New York opened a 47-41 lead on Danilo Gallinari's 3-pointer with 5:42 remaining in the half, but Charlotte responded with a 14-3 surge to grab a 55-50 advantage on Bell's 3-pointer, and the Bobcats were ahead 59-57 at the break after shooting 61 percent in the first 24 minutes.
The Bobcats tightened their defense after halftime, outscoring the Knicks 20-11 over the final 10 minutes of the third quarter to turn a tie game into an 81-72 lead. New York clanged jumpers most of the period, going 5-of-20 and getting booed after Quentin Richardson's airball on a 3-point attempt with 2:05 remaining.
Lee finished with just 10 points and seven rebounds, ending his streak of double-doubles at 24 games.
Game notes
Brown, who went 23-59 in one ugly season as Knicks coach in 2005-06, was booed during pregame introductions. ... Charlotte's previous best was five straight wins from March 2-8, 2008. ... The Knicks don't play at home again until hosting the Nets on March 18.
Regular Season Series
NY leads 2-1
Madison Square Garden
Attendance: 19,763
Capacity: 19,763
Referees:
Eddie F. Rush
Joe Forte
Ron Olesiak
2022-23 Atlantic Standings