| | 1 | 2 | 3 | 4 | T |
| --- | --- | --- | --- | --- | --- |
| NJ | 17 | 23 | 20 | 27 | 87 |
| CLE | 26 | 18 | 24 | 30 | 98 |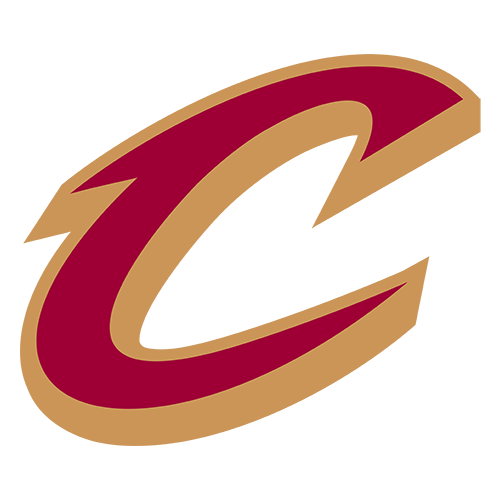 LeBron takes charge, guides hot Cavs past Nets
CLEVELAND -- LeBron James sensed something special about this Cleveland team from the outset. He liked the talent, the chemistry, the vibe.
Months later, his instincts were correct.
These Cavaliers are like no others.
James scored 22 points with 11 assists and made all the right moves in the closing minutes as the too-tough-at-home Cavaliers set a franchise record with their 58th win -- and 10th straight -- by beating the New Jersey Nets 98-87 on Wednesday night.
"I could tell that we were going to be really good," James said. "I knew we could make this into something special -- and we've been able to do that."
With 11 games left in the regular season, the Cavs already have surpassed the club mark of 57 wins shared by the 1988-89 and 1991-92 teams, when Brad Daugherty, Mark Price and Co. could beat anyone in the Eastern Conference except Michael Jordan's Chicago Bulls.
Cleveland, which trailed 82-81 with less than four minutes left, also improved to an NBA-best 33-1 at home, 13-1 in March and 18-2 since the All-Star break. The Cavaliers, now five games ahead of Boston in the East, scored on their last 10 possessions and did not commit a turnover in the final 8:55.
James has been asked so many times about Cleveland's run of records, that he has begun to sound like a broken one.
"It seems like I've been saying the same speech a lot," James said. "We should all be proud as a franchise. I have no problem answering the same question when we're breaking records and setting records. It's unbelievable what we've been able to do, but we have to continue."
Vince Carter scored 20 and Jarvis Hayes 18 for the Nets, who are running out of time to make the playoffs.
"Every game is so important when you're this deep into the season and desperate to make the playoffs," New Jersey coach Lawrence Frank said. "We're going to have to find a way to win some games we're not supposed to win."
It won't get any easier for the Nets. Next up: the Los Angeles Lakers, who are battling Cleveland for the league's best record.
"No one's going to make it easy because everyone is playing for something," Frank said. "We have to find a way to win some of these games."
Anderson Varejao, Zydrunas Ilgauskas and Mo Williams scored 16 apiece and Delonte West had 13 points with nine rebounds for the Cavs, who again showed they are much more than James.
New Jersey trailed all night before Keyon Dooling's 3-pointer with 3:54 left gave the Nets an 82-81 lead, their first since 3-0.
James took things from there.
He sent a pass into the left corner for West, whose 3-pointer made it 84-82. After a New Jersey turnover, the Nets lost forward Varejao on the baseline and James found him alone for a layup to put the Cavaliers ahead by four.
Dooling missed a jumper and James was fouled on a drive. With Cleveland fans chanting "M-V-P" the megastar dropped both free throws. Rookie Brook Lopez scored on a tip-in for New Jersey, but James then whipped a pass to Williams, whose 3-pointer made it 93-84, a basket that allowed the Cavs to finally relax.
James was involved in every point during the crucial 12-2 run, scoring four points with three assists.
"You hate to allow the great player decide the game," Frank said. "The reason he's special is because he can decide it by making pinpoint passes against double teams. That's what makes him great."
In the first quarter, James moved into the Big O's neighborhood.
With his first basket, James joined Hall of Famer Oscar Robertson as the only players in NBA history to post 2,000 points, 500 rebounds and 500 assists in a season at least four times. Robertson, who once averaged a triple-double for a season, did it six times.
Larry Bird reached the 2,000-500-500 plateau three times in his career, and John Havlicek and Michael Jordan each did it twice.
James also became the ninth player to have five consecutive 2,000-point seasons and the only active player to do so.
It was Cleveland's second win in four nights over New Jersey, which came in four games behind Chicago for the eighth playoff spot in the Eastern Conference. The Nets were again without guard Devin Harris, their leading scorer, who missed his fifth straight game with a shoulder injury.
"Losing at this time of year is frustrating because we're fighting for so much," Carter said. "Not winning takes us backwards and we're continuing to go a little backwards. Hopefully, we can get the next one and get ourselves back in it."
Dooling had 11 points and 10 assists for the Nets.
Game notes
If asked, James said he would be willing to give direction to Davidson guard Stephen Curry, who will soon announce whether he will skip his senior season of college for the NBA. James has followed Curry's career closely and attended one of his games earlier this season in Charlotte, N.C. "I think he has the talent [to play in the NBA]," James said. "If he needs the advice, he can call me. He's got my number." ... Frank said Harris could return on Friday when the Nets host the Los Angeles Lakers. ... Cleveland Browns Pro Bowl nose tackle Shaun Rogers sat courtside and received a nice ovation when he was shown on the giant scoreboard.
Regular Season Series
CLE Wins 3-0
Rocket Mortgage FieldHouse
7:00 PM, March 25, 2009
Coverage: YES
Attendance: 20,562
Capacity: 19,432
Referees:
Ken Mauer
Jim Clark
Matt Boland
2022-23 Central Standings