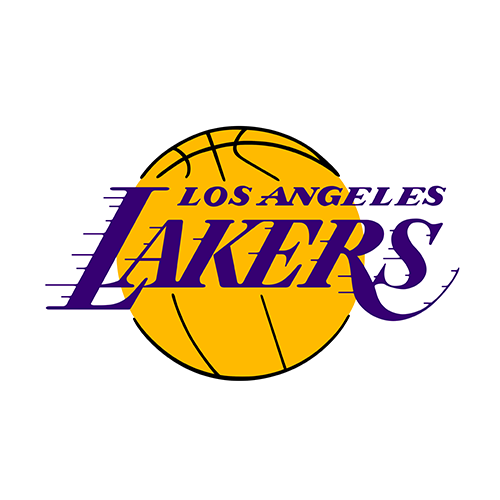 | | 1 | 2 | 3 | 4 | T |
| --- | --- | --- | --- | --- | --- |
| LAL | 24 | 20 | 20 | 20 | 84 |
| CHA | 25 | 18 | 25 | 26 | 94 |

Bobcats complete season sweep of West-leading Lakers
CHARLOTTE, N.C. -- Needing victories to make up ground in the playoff race, the schedule fell perfectly for the Charlotte Bobcats: The mighty Los Angeles Lakers came to town.
Continuing perhaps the most unlikely dominance of one team over another in the NBA, the Bobcats got 21 points and 13 rebounds from Gerald Wallace and used stifling defense to beat the Lakers 94-84 on Tuesday night and move within one game of the final playoff spot in the Eastern Conference.
Raymond Felton added 16 points, D.J. Augustin scored 14 and Boris Diaw had 12 assists as the Bobcats frustrated Kobe Bryant and completed a season sweep of the Western Conference leaders, who have lost six of seven to Charlotte over the past four seasons.
"We match up real well with them," explained Wallace after the fifth-year Bobcats set a franchise record with their 34th win. "We kind of force Kobe into taking a lot of tough shots, and kind of get him out of the way he wants to do things offensively. At the same time, we're able to attack them and take advantage of their weaknesses."
Failing to reach 100 points in consecutive games for the first time since November, the weary Lakers dropped their second straight with one game left Wednesday in Milwaukee on their seven-game, 13-day road trip.
Bryant scored 25 points, but hit just 11 of 28 shots. Lamar Odom added 20 points as the Lakers slipped to three games behind Cleveland for the NBA's best record and home-court for a possible finals matchup.
"We've just got to build momentum, build rhythm," said Bryant, who is 18-for-47 from the field in the past two games. "You want to be playing well going into the playoffs."
With Raja Bell shadowing Bryant, the Bobcats held the Lakers to 39 percent shooting -- and as the game wore on, Bobcats fans drowned out the thousands of Lakers fans who helped produce the largest crowd for a Bobcats game in their 4-year-old arena.
"It was like an NCAA tournament game," Bobcats coach Larry Brown said. "They were cheering for the underdog."
Brown's latest turnaround job has the lightly regarded Bobcats in the playoff mix despite a brutal closing schedule that includes six of eight on the road, starting Wednesday in Boston.
After losses by Chicago and Detroit on Tuesday, the Bobcats are a game behind the eighth-place Bulls and two back of the seventh-place Pistons.
"It gives us a big chance to make it to the playoffs this season," said Vladimir Radmanovic, who had seven points in his first game against his former team since being dealt for Adam Morrison. "Of course, playing against your old team, it's always a pleasure when you beat them."
Hot shooting and tough defense down the stretch was the difference.
After Bryant had two buckets in an 8-0 run to get the Lakers within 80-78 with 5:32 left, Diaw hit a floater in the lane and Bell made a 3-pointer on the next possession.
Wallace, playing perhaps the best basketball of his career, then blew by Luke Walton for a reverse layup. Wallace ripped the ball away from Walton on the next possession. The Lakers never recovered, and weren't helped by going to the foul line only six times to Charlotte's 22.
"They played hard and deserved to win," Odom said.
A victory that brought a smile to Bobcats managing partner Michael Jordan.
Jordan, likely to be voted into the Basketball Hall of Fame on Monday, was spotted coming out of the visiting coaches locker room just an hour before tipoff with Phil Jackson, his coach for his six NBA-title seasons in Chicago.
"Good luck, Phil Jackson," Jordan said as the Lakers coach stopped for his pregame availability with reporters.
"He knows his team has to win games," replied Jackson. "Right now he's trying to psych us out."
Wallace seemed to do just that. In his first game against the Lakers since sustaining a partially collapsed lung and broken rib on a flagrant foul by Andrew Bynum in Charlotte's double-overtime win in January, Wallace hit 10 of 16 shots and added four assists.
And after shooting 35 percent and scoring a season-low 76 points in Atlanta on Sunday, the Lakers had an extended practice on Monday, but their offense remained stagnant and the Bobcats remained their nemesis.
Game notes
Lakers F Adam Morrison never got off the bench in his first game back to Charlotte since the Feb. 7 trade. Morrison chatted with several ex-teammates in pregame warmups. ... Radmanovic had a bizarre basket early in the fourth quarter when a pass bounced off his hands, went high in the air, off the glass and in. "Wish I had more of those," a smiling Radmanovic said. ... The Bobcats signed G Dontell Jefferson for the rest of the season, the day his second 10-day contract expired.