| | 1 | 2 | 3 | 4 | OT | T |
| --- | --- | --- | --- | --- | --- | --- |
| CHA | 33 | 18 | 26 | 16 | 16 | 109 |
| BOS | 26 | 28 | 17 | 22 | 18 | 111 |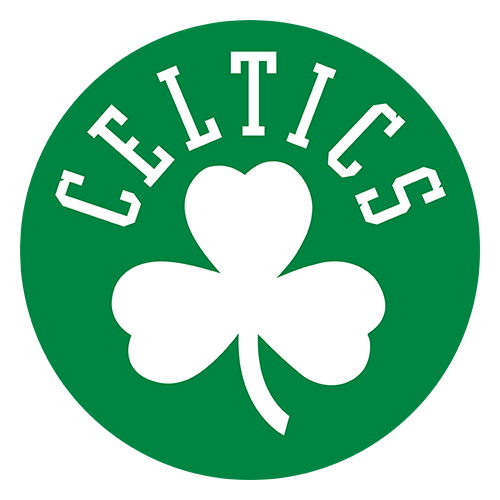 Celtics need 2OT to beat Bobcats, move into second place in East
BOSTON -- Ray Allen was surprised to find himself wide open behind the 3-point arc. With 2.1 seconds left in the second overtime, he connected.
Not an airball, like his 3-point shot less than a minute earlier, also without a defender. Not a tying basket, like his unguarded 3-pointer that ended the scoring in the first overtime.
His last long-range shot, on a pass from Paul Pierce, lifted the Boston Celtics to a 111-109 win over the Charlotte Bobcats on Wednesday night and into second place in the Eastern Conference.
"I really didn't expect [Gerald] Wallace to leave me," said Allen, who shot from the right corner. "Paul just had the wherewithal to get it to me. He was driving to maybe put us ahead one. I definitely try to put myself in good position."
The scrappy defense that got the Bobcats back in the game in the third quarter was missing.
"We didn't handle it. We had a foul to give. We're going to smother everything -- no 3s and we give up a 3," Charlotte coach Larry Brown said. "Then we had a good shot at the end."
But Raja Bell missed and the buzzer sounded.
The Celtics moved a game ahead of Orlando, which lost to Toronto.
"During one of the overtimes I glanced up at the board and saw that Orlando lost," Boston coach Doc Rivers said. "I didn't do a 'yip, hip, hooray' or anything. I can care less."
The Bobcats, fighting for the final playoff spot in the conference, blew leads in the last 30 seconds of the fourth quarter and both overtimes and fell 1½ games behind the Chicago Bulls, who were idle.
"We had a great opportunity to beat the defending champs in their own building," Wallace said. "We've got to put this game behind us."
Pierce led Boston with 32 points, Allen added 22 and Rajon Rondo had 21 points and nine assists.
"Ray was wide open, regardless if he did airball the shot before," Pierce said. "I have total confidence in him."
Wallace had 20 points and 10 rebounds for the Bobcats, and Boris Diaw scored 17.
The first overtime ended with 3-pointer by Allen with 12.4 seconds left that tied the game at 101, followed by a miss by Bell from the right corner.
The game was tied at 103 early in the second overtime before Wallace hit a layup and Allen made a 3-pointer for a 106-105 Boston lead. Raymond Felton put the Bobcats ahead with a jumper, then Pierce gave the Celtics a 108-107 lead by converting an offensive rebound.
Emeka Okafor's short bank shot with 46s second to play put the Bobcats ahead for the last time, 109-108. Allen then shot an airball on a 3-point shot, but Felton missed and Boston's Eddie House rebounded with 11.3 seconds left, setting up Allen's final shot.
"After he shot the airball, he came right back," House said. "That's a Hall of Fame player right there."
A tip from House, an outstanding 3-point shooter, may have helped.
"Eddie was saying to me, 'I don't want to say anything to one of the best shooters in the NBA, but your shot is flat,'" said Allen, who went 5-for-13 on 3-pointers. "I knew it was in my legs."
The Bobcats let another lead slip away when the Celtics sent the game into overtime tied at 93 by scoring the last eight points of the fourth quarter. They had a chance to win when Pierce inbounded the ball to Rondo with 3.6 seconds left, but Rondo missed a layup.
Boston, with Kevin Garnett sidelined for the third straight game with a sore right knee, won for the seventh time in eight games. Charlotte's winning streak ended at three.
The Bobcats also missed a chance for a rare double -- beating both of the previous season's NBA finals opponents on consecutive nights. They won 94-84 on Tuesday night over the Los Angeles Lakers, who lost the championship series 4-2 to the Celtics.
Trailing 62-53, the Bobcats used tough defense to take control in the third quarter. They went on a 21-3 run in a span of 9:41 to take a 74-65 lead on a dunk by Okafor with 54 seconds left in the third quarter. It was one of his three dunks in that surge in which Wallace scored eight points.
The Bobcats scored eight of the first 10 points in the fourth quarter to go ahead 85-73 on Felton's driving basket with 8:48 remaining. Then Boston came back with a 10-4 surge and cut the lead to 89-83 on Rondo's fast-break layup with 4:15 left.
Game notes
The Bobcats made a franchise-low five free throws and tied a franchise low with seven attempts. ... Charlotte began a stretch of six of its final eight regular-season games on the road. ... Boston's Tony Allen suited up for the first time since tearing a ligament in his left thumb on Feb. 11 but didn't play. ... Ray Allen had made 131-of-133 free throws before missing his second attempt.