| | 1 | 2 | 3 | 4 | OT | T |
| --- | --- | --- | --- | --- | --- | --- |
| PHI | 21 | 16 | 28 | 33 | 13 | 111 |
| CLE | 27 | 22 | 21 | 28 | 12 | 110 |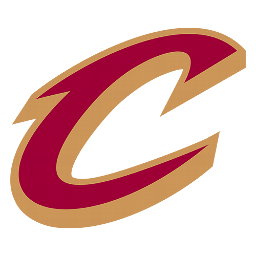 Cavs fall in OT, fail to tie Celts' home-win record as regulars rest
CLEVELAND -- Stumbling as the final seconds ticked off in a regular season that was anything but ordinary, Cavaliers guard Daniel Gibson got a look at the rim about 30 feet away.
He then fell to the floor.
Cleveland's last shot at history dropped with him.
Gibson, whose 3-pointer in the last second of regulation forced overtime, fumbled away Cleveland's last possession as the Cavaliers, who sat superstar LeBron James and other regulars to rest for the playoffs, lost for just the second time on their home floor this season, 111-110 in OT Wednesday night to the Philadelphia 76ers.
The loss left the Cavs at 39 home wins -- one shy of tying the 1985-86 Boston Celtics' all-time home record of 40-1.
"Man, the lane opened up," Gibson said. "Everything was feeling good for me, too. I felt like if I could just get an attempt at the rim it would go in."
Andre Miller scored 30 points and Andre Iguodala 24 for the Sixers, who had to fight off Cleveland's reserves to snap a six-game losing streak. With the win and Chicago's loss, Philadelphia earned the No. 6 spot in the Eastern Conference playoffs and will meet No. 3 seed Orlando.
They're in the playoffs, but the Sixers are not feeling very confident.
"Getting a win was important, but we didn't play good basketball," Iguodala said. "If the team plays the way we've been playing, we're going to get swept. We have to look at ourselves, step it up and cut out a lot of the BS. We've been a little selfish out there, not as far as guys trying score, but we've got to collectively be one unit."
Gibson scored a career-high 28 for the Cavaliers, the No. 1 overall seed. Cleveland will play Detroit, a familiar playoff foe, in the first round.
The Cavs went into their finale with nothing to gain, so coach Mike Brown, not willing to risk any injuries, sat James, All-Star Mo Williams, center Zydrunas Ilgauskas and forward Joe Smith. Delonte West and Anderson Varejao -- Cleveland's two other starters -- began the game but didn't play in the second half.
But even with their bench getting massive minutes, the Cavs gave the Sixers all they could handle.
"It just shows how good our team is," said Cleveland forward Wally Szczerbiak, who added 21 points. "We have guys who don't even see the floor and when they get a chance to show what they can do, they are pretty darn good basketball players."
Philadelphia, which trailed by 12 at halftime, rallied and led 98-95 with 4.4 seconds left in regulation on two free throws by Miller.
But with the Cavaliers' second home loss looming, Gibson swished a 3-pointer from the top of the key to tie it at 98 with 0.6 seconds left. The Sixers quickly called time, and when Gibson ran to the other end of the floor, he was greeted by James, who slapped hands with his sharpshooting teammate.
Philadelphia couldn't get off a final shot before the horn, and as the teams were getting ready for overtime, James and Williams joined the Cavs' dance team in the center of the floor for an impromptu number.
But in overtime, Miller and Iguodala took turns scoring or getting to the foul line as the Sixers attempted 43 free throws to 12 for Cleveland.
Miller's two free throws made it 111-108 with 15.8 seconds before Gibson hit a layup to get the Cavs within a point. Miller was fouled, and Cleveland had new life when the former Cavs guard missed two free throws with 4.3 seconds left.
Gibson then took an inbounds pass, but slipped while trying to make a cut and the clock expired before he could recover and get to his feet.
Thaddeus Young added 20 points and Lou Williams 19 for the Sixers, who went 0-3 against the Magic during the regular season.
Philadelphia center Samuel Dalembert strained his right shoulder in the first quarter and did not return.
Sasha Pavlovic added 21 and rookie Darnell Jackson 15 for the Cavs.
Despite the loss, the Cavs went 39-2 at Quicken Loans Arena, which will never be mistaken for the Boston Garden. But like the charming old building with its warped parquet floor, Cleveland's home court has become the league's toughest place to play for visitors.
Beginning with a 96-79 win over Charlotte on Oct. 30, the Cavs reeled off 23 straight home wins before losing 101-91 on Feb. 8 to the Los Angeles Lakers -- a team they hope to see again in the finals. Before the Sixers stopped them, the Cavs had won 17 in a row at home.
James finished a likely MVP season in dress clothes. He finished averaging 28.4 points, 7.6 rebounds and 7.2 assists in 81 games -- a career-high.
He sat on Cleveland's bench in a navy blue sport coat, plaid dress shirt, black jeans and white sneakers. Before the opening tip, James addressed the crowd and thanked the fans for their support throughout the greatest regular season in Cleveland history.
"We're going to bring y'all that championship," he said.
Gibson said it was surreal seeing James and the others out of uniform.
"You look over there and they're all dressed up and it's kind of weird," he said. "It was a Twilight Zone kind of thing. But those guys were our biggest fans out there. It just shows what type of team we have and the type of chemistry we've built."
Game notes
Cavs F Ben Wallace missed his second game with a strained tendon in his left knee. Wallace probably would have sat anyway, but his status remains unclear for the playoffs. ... The Cavs are the 12th team to win 66 games. ... Iguodala led the league in minutes played and minutes per game. ... Among his many achievements this season, James is just the fourth player to lead his team in scoring, rebounding, assists and steals per game, while leading his team to at least 50 wins. The only other players are Larry Bird (1985-86), Grant Hill (1996-97) and Kevin Garnett (2002-03).