WESTERN CONFERENCE FINALS - GAME 4
Series tied 2-2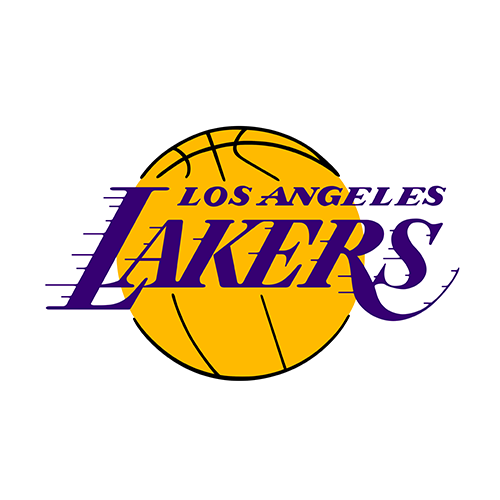 | | 1 | 2 | 3 | 4 | T |
| --- | --- | --- | --- | --- | --- |
| LAL | 19 | 26 | 21 | 35 | 101 |
| DEN | 22 | 30 | 25 | 43 | 120 |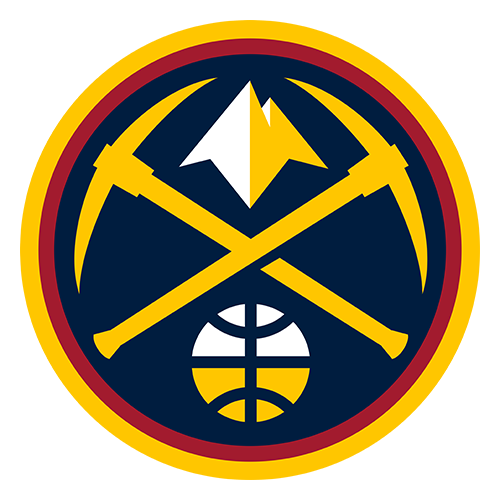 Melo banged up but Nuggets still crush Lakers
DENVER -- The Denver Nuggets are so much more than just Carmelo Anthony.
A dominating effort on the boards and a great performance by the bench helped the Nuggets overcome a below-par effort from an ailing Melo on Monday night, when they raced past the Los Angeles Lakers 120-101, evening the Western Conference finals at two games apiece.
They did it with their star hobbled by a sprained ankle and slowed by a stomach virus that had him hugging the commode before tip-off and getting IVs at halftime.
"Even before I twisted my ankle, with my stomach, I didn't have my legs early in the game," Anthony said. "I felt like I didn't have any energy. Those IVs were a must. They helped a little bit. I'll be OK for Wednesday."
Anthony finished with 15 hard-earned points on 3-of-16 shooting, but it hardly mattered because, unlike in Game 3 when his shot also wasn't falling, his teammates came to the rescue.
Six of them scored in double digits, led by Chauncey Billups and J.R. Smith with 24 apiece.
"It was important for everyone to step up," Anthony said. "We had a bunch of guys step up today. I know the past two, three games our bench hasn't been as productive as they have been in the playoffs, but tonight those guys stepped up. J.R. stepped up big, Linas Kleiza came in and hit some big shots, he was just phenomenal out there."
Kenyon Martin and Nene each had a double-double as the Nuggets posted their eighth blowout of the postseason but first against Los Angeles following three games that came down to the final seconds.
"They whooped us, period," said Kobe Bryant, who scored 34 points. "They whooped us on the glass. They whooped us to loose balls."
They whooped them in every which way as Denver dominated the glass, the paint and the stripe, outrebounding, outmuscling and outhustling the tired Lakers, whose fatigue after their grueling seven-game series with Houston and the quick turnaround to Denver is really starting to show.
"But that's not a very good excuse," Lakers coach Phil Jackson said.
The Nuggets beat the Lakers on the glass by 18, outscored them in the paint by 18, beat them on the fast break by 10 and outscored their bench 42-24.
"It just shows we have heart and can play with a man down," Smith said. "We did a lot this year and kept it up."
So, the Nuggets didn't need to worry about a botched inbounds pass in the closing seconds like the ones that cost them wins in Games 1 and 3.
"I had forgotten about that," Nuggets coach George Karl cracked.
The series shifts to Los Angeles for Game 5 Wednesday night, and the only thing that put a smile on Jackson's face on this night was the memory of the Lakers' win 48 hours earlier.
"What we've done is we've won a road game and brought the home-court advantage back to L.A.," Jackson said.
Martin had 13 points and 15 boards, Nene pitched in 14 points and 13 rebounds, and Chris "Birdman" Andersen added 14 rebounds for the Nuggets, who outrebounded the Lakers 58-40.
"We got hammered from every direction tonight," Lakers forward Luke Walton said.
In Jackson's view, the hammering went overboard.
Jackson complained about Dahntay Jones' trip of Bryant in the third quarter, calling it unsportsmanlike.
"I just fell on my face for no reason," Bryant deadpanned. "I'm a klutz."
Was Jones playing him dirty?
"Good defense," Bryant said.
Jackson also griped about Denver's lopsided 49-35 advantage in free throws, a reversal of Game 3's 45-31 Lakers advantage.
"Basketball is a game where the aggressor gets the advantage. And tonight we didn't know what a foul was and what wasn't a foul," Jackson complained. "Start of the game, we got guys knocked around going to the basket, they said, 'We're going to get those things go.' By the end of the ballgame little fouls were being called all over the place."
The game featured four technical fouls and 84 free throws overall.
The Lakers' only lead was 1-0 on Bryant's free throw 14 seconds in as Denver led for the final 46:46.
The Nuggets, who haven't lost back-to-back home games all season, were coming off their first loss in the Mile High City since March 9. They knew they blew a golden opportunity 48 hours earlier by trying for the dagger and misfiring on 22 of 27 3-pointers.
This time, they shot 7-for-24 from 3-point range. One of them was Billups' pull-up 3 after a steal by Smith that gave Denver an 83-70 lead with 10 minutes to go.
The Lakers and Nuggets had the Pepsi Center to themselves Monday night after World Wrestling Entertainment moved their Monday Night Raw card to the Staples Center in Los Angeles because of the double booking in Denver that WWE chairman Vince McMahon milked for all it was worth.
The fans saw plenty of gripping and grabbing in this rough-and-tumble series. This game featured 55 fouls, and plenty of plays that weren't whistled but could have been.
Billups said he likes Denver's chances in Los Angeles, where the Nuggets won Game 2.
"I'm sure the world wants to see Cleveland and the Lakers" in the NBA Finals, he said. "You've got the best two players in the world, a chance to see them play in a seven-game series. I don't want to see it. Man, I don't want to see it. And I'm trying my best not to make that happen."
Game notes
The Nuggets are the first team with three players grabbing 13-plus boards in a playoff game since Utah in 1994 against Denver, but that game went double-overtime. ... Denver is closer than it's ever been to the finals. In their only other trips to the conference championship, the Nuggets trailed 3-1 to both Seattle in 1978 and the Lakers in 1985.