EASTERN CONFERENCE FINALS - GAME 4
ORL leads series 3-1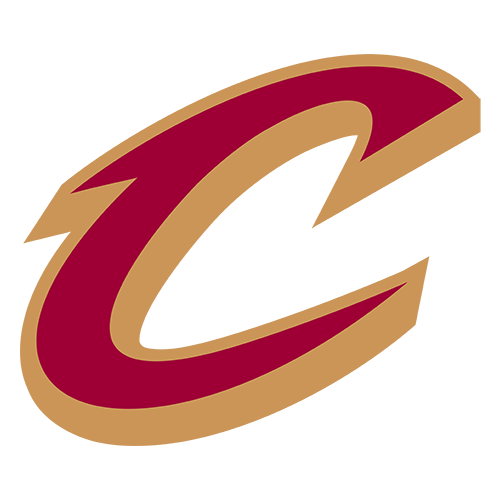 | | 1 | 2 | 3 | 4 | OT | T |
| --- | --- | --- | --- | --- | --- | --- |
| CLE | 25 | 33 | 21 | 21 | 14 | 114 |
| ORL | 21 | 29 | 28 | 22 | 16 | 116 |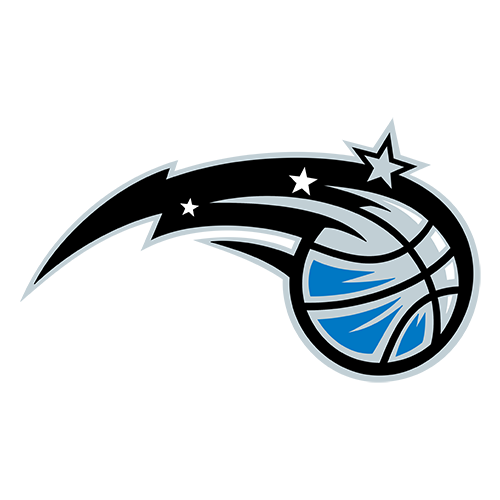 Magic survive Cavs rally, go up 3-1 in series
ORLANDO, Fla. -- As LeBron James pulled up for the final shot, Orlando's crowd gasped, Magic coach Stan Van Gundy gulped and time stood still.
Spinning through the air, James' 3-pointer looked good.
Not this time, MVP. This was a Magic night.
Dwight Howard scored 10 points in overtime and Orlando, raining down 3-pointers like a Florida thunderstorm, withstood 44 points and the last-second fling by James for a 116-114 victory over the Cleveland Cavaliers on Tuesday night to take a 3-1 lead in the Eastern Conference finals.
The resilient Magic, who have overcome injuries, double-digit deficits and a spat between their star and coach, are one win from their first trip to the NBA Finals since 1995.
"You can almost taste it," said Orlando's Rafer Alston, who scored 26 points. "We've got to win one more game and it's not going to be easy."
The Magic, who won a Game 7 in Boston in the last round, can close out the Cavaliers in Cleveland on Thursday night.
Howard finished with 27 points, 14 rebounds and again made his free throws -- 7 of 9 -- and the Magic made a team playoff record 17 3-pointers. Rashard Lewis and Mickael Pietrus had 17 points each for Orlando.
"We just have to keep fighting," Howard said. "We have an excellent opportunity in front of us. We can't think that anything's going to be easy. As a team, we believe that anytime we step on the floor and play our brand of basketball we can win."
James added 12 rebounds and seven assists, but he had eight turnovers for the Cavs, whose season of seasons is slipping away.
After Lewis made one of two free throws with 3.2 seconds left to give the Magic the 116-114 lead, the Cavs had one last chance.
Every person inside Amway Arena and millions watching on TV knew who was going to get the ball -- James, who saved the Cavaliers with a 3-pointer at the final horn in Game 2.
He was double-teamed on the inbounds pass but still managed to get free. Dribbling into the frontcourt, James rose from 35 feet, and with a clean look at the basket, sent his shot toward the rim.
When it fell short, Van Gundy could finally exhale.
"With LeBron James on the court, doesn't 3.2 seconds seem like two minutes?" he asked. "We had two guys on him and he made a move like a tight end, caught the ball and still got off a reasonable shot. This guy is unbelievable."
James said the ball felt good leaving his hand.
"I always feel I can make any shot I take," he said. "I was just hoping I could make one more."
James, who played the entire second half and overtime, has scored more than 40 in three games in the series. Cleveland is 0-3 in them.
Mo Williams, who guaranteed the Cavs would win Game 4 and the series, scored 18 points, none after the third quarter. Delonte West added 17 for the Cavaliers.
Following the game, Magic fans chanted "One more win."
History is on the Magic's side heading into Game 5. Teams with a 3-1 lead are a staggering 182-8 in series dating to 1947.
"We're not happy with just winning a few games in the Eastern Conference finals," Howard said. "We want to win the whole thing."
Lewis' catch-and-shoot 3-pointer on an inbounds play with 4.1 seconds left in regulation gave the Magic, who attempted 38 3s, a 100-98 lead.
Cleveland set up a clear-out play for James, who drove the right side and was tripped in the lane by Pietrus with .5 seconds to play.
James swished his first free throw attempt, and then after a long delay, he made his second, which danced on the rim before falling through. James said he never considered taking a 3-pointer.
"If I was Rashard Lewis we would have won," James said, smiling.
Orlando called a timeout and tried a lob play for Howard, who was ridden out under the basket by Anderson Varejao. Both players tumbled out of bounds, and although there was enough contact for the officials to call two or three fouls, there was no whistle.
Howard screamed in protest, pleading his case to anyone who would listen.
"Are you serious?" Howard said, turning to the media section. "If that was LeBron ... "
Howard took over in overtime. He dunked the first two times he touched it, shaking the backboard each time and Orlando opened what looked to be an insurmountable six-point lead with 1:11 left on his tip-in.
James wasn't done.
He made a left-handed scoop, two free throws and an are-you-kidding-me 3 while falling into Orlando's bench with 4.6 seconds to go.
The Cavs put Lewis on the line, and when he short-armed his first free throw, they had life.
James couldn't repeat his Game 2 miracle and must now hope the Cavs can regroup at home, where they are 43-3 this season.
Howard picked up his sixth technical foul for taunting Varejao after a layup in the fourth quarter. Cleveland's forward had draped his arms around Howard in a failed attempt to stop him from scoring, but Howard muscled in his shot before getting his T.
He'll have to behave himself from here out. A seventh technical would earn him an automatic 1-game suspension in the playoffs.
"I might have to get some duct tape," Howard said.
Game notes
Shaquille O'Neal, looking even bigger in street clothes, sat in a courtside seat. ... Gina Marie Incandela, an adorable 7-year-old who as a toddler had a speech disorder that made it impossible for her to form words, sang the national anthem. The Magic are 4-0 in the postseason when she sings.