NBA FINALS - GAME 2
LAL lead series 2-0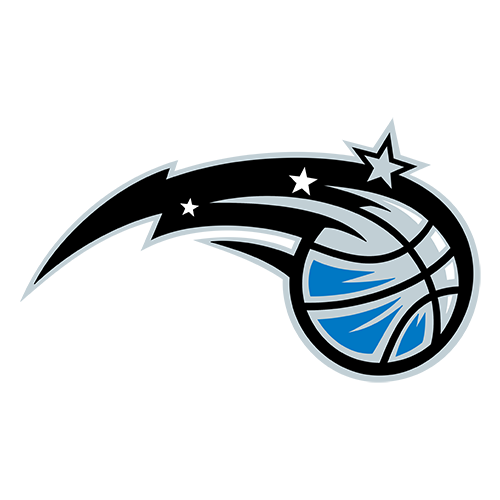 | | 1 | 2 | 3 | 4 | OT | T |
| --- | --- | --- | --- | --- | --- | --- |
| ORL | 15 | 20 | 30 | 23 | 8 | 96 |
| LAL | 15 | 25 | 23 | 25 | 13 | 101 |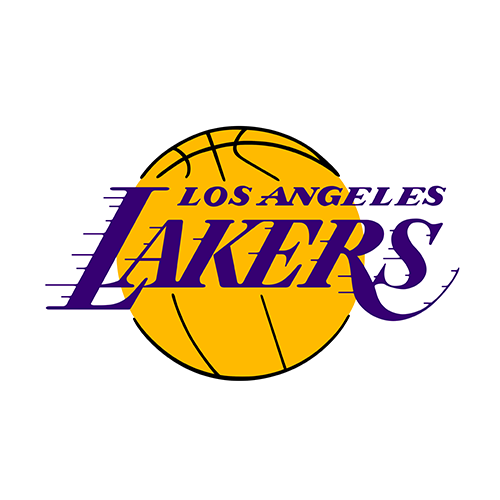 Lakers need failed alley-oop, overtime to finish off Magic in Game 2
LOS ANGELES -- Stopped cold by a pick near the free-throw line, Kobe Bryant watched as Orlando's Courtney Lee headed toward the basket and a shot at history.
Bryant was frozen. Suddenly, the Los Angeles Lakers' march to a 15th NBA title -- and his dream of a fourth -- would be much tougher.
Lee's last-second shot went up, and went out.
Lucky.
The Lakers remain in control of the NBA Finals -- just barely.
Lee missed a potential game-winning alley-oop as regulation ended, giving Los Angeles another shot it didn't waste. Pau Gasol scored seven points in overtime and Bryant finished with 29 as the Lakers, so dominant in the series opener, survived with a 101-96 win over the Magic in Game 2 on Sunday night.
"I was obviously relieved when he missed that shot," Gasol said. "It could have been a heartbreaker and right now we could be in a totally different situation."
If Orlando doesn't come back and win this series, Lee's miss may go down as one of the biggest gaffes in finals history. He had a chance to give the Magic its first finals win.
"We missed it. I don't know what else to say," Magic coach Stan Van Gundy said. "We executed well, Hedo [Turkoglu] made a great pass. I'm not trying to be a pain ... Hedo made a great pass and he just missed it."
Orlando may not get a better shot to beat the Lakers.
Alley-oops.
"We blew a lot of assignments tonight -- a lot of assignments -- and we still managed to get a win," Bryant said.
When it was finally over, Bryant, Derek Fisher and the Lakers jogged to the locker room, smiling and high-fiving fans along the way.
Hedo Turkoglu, who threw the perfect lob pass on Lee's ill-fated shot, trudged through the tunnel dejected, a towel hanging from his head.
Gasol added 24 and 10 rebounds and Lamar Odom 19 points for the Lakers, who won Game 1 by 25 but needed 53 minutes to put away the Magic.
Rashard Lewis scored 34 -- 18 in the second quarter alone -- and Dwight Howard had 17 points and 16 rebounds for Orlando.
Game 3 is Tuesday night at Orlando's Amway Arena, which will be hosting a finals game for the first time since June 9, 1995.
With the score tied at 88-88 in regulation, Lee missed the first of two late-game shots when he drove the lane and misfired on a contested layup with 10.5 seconds remaining.
The Lakers called time with 9.1 seconds to play, and after Odom caught the inbounds pass, he quickly gave it to Bryant, who drove into a crowd. Bryant attempted an off-balance 12-footer, but his shot was blocked from behind by Turkoglu with 1.8 seconds left.
The horn sounded, the clock expired to zeros and Jack Nicholson and the star-studded Staples Center crowd braced for overtime.
But the officials huddled at the scorer's table and decided to put 0.6 seconds back on the clock because Turkoglu grabbed the ball and called timeout.
Turkoglu couldn't find anyone open on the inbounds and was forced to call another timeout. On the Magic's second attempt, Lee got free on a perfectly executed play and caught Turkoglu's long lob pass as he neared the left side of the basket. But with 7-foot Gasol closing in on him, Lee's shot caromed off the backboard and front of the rim.
Howard dunked in the miss as Lee put his hands behind his head in disbelief and began a long walk back to the bench as his teammates tried to console him.
So close. So far.
"I caught it and just tried to make a play," Lee said. "We didn't lose the game just because I missed the layup. We could have won the game."
Howard, who had seven of Orlando's 20 turnovers, didn't want to put too much emphasis on Lee's miss.
"We had our chances to win," he said. "We turned the ball over too much. That got them the win."
Bryant, who got caught paying more attention to Orlando's outside shooters than Lee, knew how fortunate the Lakers were to hang on.
"It was just a brilliant play," Bryant said. "It was just a very, very smart play that he [Van Gundy] drew up. He knew my eye was more on the shooters coming up and just a hell of a play by a hell of a coach."
Fourteen years to the day, the Magic have more finals misery.
On June 7, 1995, Orlando had a chance to put Houston away in Game 1, but Magic guard Nick Anderson missed four late free throws in a 120-118 loss to the Rockets, who went on to sweep the series.
The Magic will head home thinking about what might have been. They could be tied 1-1, and with the next three games scheduled in front of their frenzied fans, they could have denied Bryant and the Lakers their first title since 2002.
Now, in a season of comebacks, they'll need their biggest one.
Bryant, who scored 40 in the opener, finished with eight assists and seven turnovers.
Lewis transformed into Orlando's version of Bryant in the second quarter, scoring 18 of the Magic's 20 points to keep them close. The 6-foot-10 forward's size and exceptional range make him an impossible cover for the Lakers.
With Howard unable to get open and Orlando's other shooters still searching for their touch, Lewis carried the load. He made four consecutive 3-pointers to end the half and the Magic, despite shooting just 32 percent, were within 38-35 at the break.
If not for Lewis, Orlando would have been in big trouble because Howard looked hopeless.
For a long stretch, Superman was more like The Invisible Man.
At times, it seemed as if there were six or seven Lakers on the floor as they swarmed Howard, who made just 1 of 4 shots and had four turnovers.
"I was frustrated tonight and in the first game," Howard said. "But being the leader on my team, my teammates cannot see me frustrated. I've got to play through all the different situations and learn from them."
Game notes
Celebrities in the house included actors Jack Nicholson, Leonardo DiCaprio, Warren Beatty, and Denzel Washington, who visited with former NBA stars Gary Payton, Chris Webber and Steve Smith. "We could compete with his team," Washington cracked to the aging trio. "For about a quarter." ... The Lakers are 12-12 in Game 2s since moving from Minneapolis to Los Angeles. ... With his Game 1 performance, Bryant became just the fourth player to have at least 40 points, eight rebounds and eight assists in a finals game. Jerry West (1969), Michael Jordan (1993) and Shaquille O'Neal (2002) are the others.