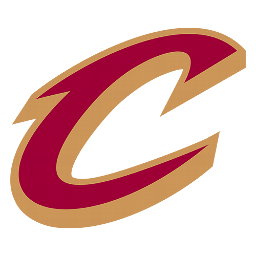 | | 1 | 2 | 3 | 4 | T |
| --- | --- | --- | --- | --- | --- |
| CLE | 20 | 17 | 29 | 16 | 82 |
| DAL | 24 | 19 | 29 | 21 | 93 |
Nowitzki scores 19 points as short-handed Cavs fall
DALLAS -- Dirk Nowitzki scored 19 points before sitting out the final quarter and the Dallas Mavericks beat the short-handed Cleveland Cavaliers 93-82 on Saturday night.
Cavaliers coach Mike Brown held out starters LeBron James, Shaquille O'Neal and Mo Williams on the second night of back-to-back preseason games after losing at San Antonio on Friday.
Several Cavaliers have had the flu over the past week, including James, but Brown said the rest was planned long ago.
Kris Humphries added 12 points and nine rebounds for the Mavericks (4-1).
Jamario Moon had 18 points and 10 boards for the Cavaliers (3-3). Jawad Williams scored 13 points.
Dallas was leading 78-76 with 7:28 left when Humphries connected on a 20-footer to ignite a 10-0 spurt. Rookie Rodrigue Beaubois and J.J. Barea completed the run with 3-pointers on consecutive possessions.
J.J. Hickson and Andre Barrett are not with the Cavs as they complete their recovery from the flu, but both are expected to be available for Tuesday night's rematch against the Mavericks in Pittsburgh. Brown said James, O'Neal and Mo Williams will play Tuesday night.
Cleveland's Delonte West missed the game while attending to a personal matter, Andersen Varejao sat out with flulike symptoms and Leon Powe has yet to play in the preseason after left knee surgery.
Dallas is still without projected starters Josh Howard and Shawn Marion. Howard is recovering from offseason left ankle surgery and Marion is out with a recurring right calf strain.
Tim Thomas, penciled in as a top reserve for the Mavericks, also is sidelined after right knee surgery.