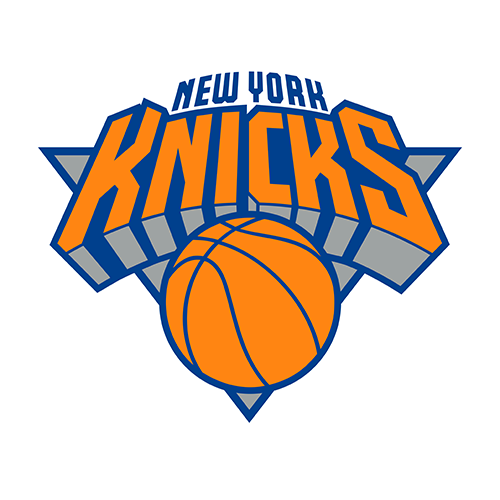 | | 1 | 2 | 3 | 4 | OT | T |
| --- | --- | --- | --- | --- | --- | --- |
| NY | 13 | 24 | 18 | 27 | 18 | 100 |
| CHA | 32 | 19 | 18 | 13 | 20 | 102 |

Bobcats knock off Knicks in double overtime
CHARLOTTE, N.C. -- Charlotte coach Larry Brown noted that at 3 hours, 1 minute, it "was about as long as a baseball game."
And the Bobcats weren't apologizing after being able to overcome blowing the equivalent of a big ninth-inning lead -- even if it was hardly a World Series-caliber performance.
D.J. Augustin's two free throws with 2.5 seconds left in the second overtime snapped a tie and the Bobcats persevered after squandering an 18-point, fourth-quarter lead for a 102-100 victory over the New York Knicks on Friday night.
"We couldn't have lost this one," said guard Raymond Felton, who fought through cramps to finish with 22 points, eight rebounds and nine assists. "That would've hurt. But we got it done."
The ugly way they did it was perhaps fitting in a matchup of teams coming off losses by a combined 55 points in their openers. The Knicks missed 20 of their first 25 shots, then the Bobcats overcame a 5 1/2-minute scoring drought bridging regulation and the first overtime.
After Chris Duhon's tying layup with 7.7 seconds left in the second OT, Augustin was fouled by Al Harrington on a drive to the basket. Augustin had missed two free throws 16 seconds earlier, but this time calmly sank both.
The Knicks were out of timeouts, and Danilo Gallinari's desperation halfcourt shot at the buzzer didn't hit the rim, spoiling their spirited comeback.
"Our worries are trying to get the right combinations on the floor and play like we did for part of the game," Knicks coach Mike D'Antoni said. "If we can bottle that, keep it, then we'll be fine."
David Lee had 17 points and 18 rebounds, while Harrington and Nate Robinson had 17 points each for New York. Gallinari made another case to be inserted in the starting lineup, scoring 16 points two nights after getting 22 in the loss to Miami.
Gerald Wallace was just 4 of 20 from the field, but hit 10 of 11 free throws and had 18 points and 15 rebounds for the Bobcats. Boris Diaw added 17 points and 11 boards in 53 minutes for Charlotte, which was outscored 27-9 to close regulation in a collapse helped by New York's suddenly hot shooting.
The Knicks didn't take their first lead until midway through the first overtime, then rallied from down 100-96 in the second. But Augustin, who finished with 15 points, ended their hopes.
"The game was on the line, and I needed to do something to make up for those two misses," Augustin said.
The Bobcats couldn't afford a meltdown after scoring a franchise-low 59 points in Boston on Wednesday. A day after a 2-hour film session and in the first of 24 games against teams Brown once coached, the Bobcats took an early, seemingly insurmountable lead.
While the Knicks were taking quick shots and missing, the Bobcats were beating them in transition in building leads of 47-26 and 73-55 less than a minute into the fourth quarter.
But Charlotte's Tyson Chandler -- still struggling in his return from ankle surgery -- fouled out and the Knicks started hitting from the outside. Gallinari and Jared Jeffries both hit two 3-pointers, with Jeffries' second tying it at 80 with 3:17 left to complete a 25-7 run.
"It shows you how wacky basketball can be," said Duhon, who played 56 minutes. "We gave them a big cushion and we showed a lot of grit by coming back, fighting hard."
But Gallinari missed a long 3 at the end of regulation, and Duhon dribbled the ball out of bounds in a tie game with 2.8 seconds left in the first overtime. Diaw then missed a fadeaway at the buzzer.
Felton scored four points in the second overtime despite being helped to the bench at one point with cramps. Charlotte also overcame the absence of shooting guard Raja Bell (wrist) and Ronald "Flip" Murray (shin) to take their home opener -- even if it took a while.
"I'm just proud of our team," Brown said. "Without Raja, without Flip and with Boris and Chandler not 100 percent, we need games like this."
Game notes
Bell went through shootaround with a smaller brace on his wrist. Brown said he could return Monday against New Jersey, but Bell said it might be later. "I don't want to set myself back," he said. ... D'Antoni said C Eddy Curry is "getting closer" to returning to practice. He's been plagued by injuries and weight issues since Brown coached him in 2005-06. "I think down the road he'll be an asset. I really believe that," Brown said. ... Brown doesn't think the Knicks are writing off the season ahead of next summer's free agency. "If you were giving up on the season, why would you sign David Lee and Nate (Robinson)?" he said.