| | 1 | 2 | 3 | 4 | T |
| --- | --- | --- | --- | --- | --- |
| WSH | 31 | 23 | 19 | 17 | 90 |
| CLE | 17 | 33 | 28 | 24 | 102 |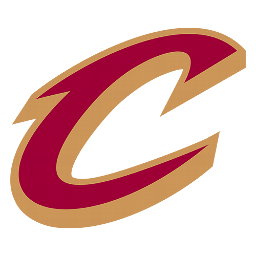 Wizards lead early, but Cavs rally back for third straight victory
CLEVELAND -- Shaquille O'Neal has always felt like when he gets the ball down low, within a few feet of the basket, he should score every time.
"Got to," he said. "If not, get rid of me."
The Cavaliers just got him, and they're not about to let him go.
O'Neal had easily his best game since joining Cleveland, scoring a season-high 21 points while wearing out Washington's big men and LeBron James scored 27 points as the Cavaliers won their third straight, beating the Wizards 102-90 on Tuesday night.
Hitting bank shots. Dropping hooks. Making free throws. Dominating.
For the first time with the Cavaliers, Shaq was Shaq.
"It's a big plus for me and everyone else," James said.
The Cavs trailed by 18 in the second quarter before turning up their defense and relying on their superstar combo of James and O'Neal to win their sixth straight at home over the Wizards. When Cleveland's offense sputtered, the Cavs simply dumped the ball inside to O'Neal and let him go to work.
"We said, 'Let's throw it to Shaq and have him get something for us,' " Cavs coach Mike Brown said.
Mo Williams scored 15 and Daniel Gibson 14 for the Cavs, who made nine 3-pointers in the second half -- four in the fourth quarter when James was out. Cleveland held the Wizards to just 36 points in the second half and only 59 over the final three quarters.
Caron Butler and Gilbert Arenas scored 22 apiece to lead the Wizards.
O'Neal's integration into their offense has been a slow process for the Cavs, but they are starting to figure out how to best use the All-Star center, who came over in a June trade from Phoenix. He made 7 of 9 field goals, 7 of 10 free throws, grabbed eight rebounds and put Washington's frontline in foul trouble.
He also endeared himself to Cleveland fans by flattening Wizards guard DeShawn Stevenson on a drive in the first half. Stevenson has been a pest to the Cavs, engaging in a war of words with James in the playoffs two years ago.
"It hurt real bad, but that's part of basketball," Stevenson said of O'Neal's takedown. "He apologized at halftime, so it's all right."
The Cavs have been using the 7-foot-1 O'Neal and his 7-foot-3 backup, Zydrunas Ilgauskas, together with mixed results. But the pair are getting more comfortable and confident with every second they spend on the floor and have the potential to be a matchup nightmare for any team.
O'Neal alone is enough to deal with -- even at age 37. He wasn't surprised the Wizards tried to guard him one on one, and he understands why.
"It's an age thing. I don't really take it personal," he said. "I just have to let them know I'm still here and have to be reckoned with. I understand I'm not 27 or 19."
Cleveland only led 78-73 after three, but the Cavs pushed their lead to 94-79 by making four 3s as James rested. He only played four minutes in the fourth.
Butler, back after missing one game with a bruised left knee, scored 17 in the first half but he and his teammates cooled off after halftime. Washington shot just 33 percent over the final three quarters.
Cleveland trailed by 39-21 in the second and were still down 12 when James re-entered the game. But with James scoring 10 points, Gibson hitting two 3-pointers and O'Neal scoring eight and drawing fouls inside, the Cavs were within 54-50 at halftime.
The Wizards had no answer for O'Neal and the Cavs used it to their advantage.
They slowed the game down and pounded the ball inside to their big man, forcing JaVale McGee, Andray Blatche and Brendan Haywood to hack or pay. McGee picked up four fouls in less than 10 minutes.
Haywood felt O'Neal was getting too many calls.
"In the first half we had 12 fouls on our bigs alone," Haywood said. "You read in between the lines all you want to. It definitely took away our aggressiveness. No one could be aggressive as they wanted to because you knew you were strapped with fouls."
Brown has never had a weapon like O'Neal. When asked what it's like to have such a big interior threat, Cleveland's coach just smiled.
"It's like this," he said, pointing to his wide grin. "It's like Christmas."
Game notes
James did not vote and wanted to stay out of any discussion on Issue 3, a proposal to allow casinos in Ohio that was strongly supported by Cavs owner Dan Gilbert. "I don't want to get involved in that," James said with a laugh. "That's a sensitive subject in the NBA these days." ... During a timeout, Butler walked to midcourt and hugged a young couple who got engaged while the teams were huddling. ... Cavs G Delonte West was indicted on additional weapons and traffic charges stemming from his Sept. 17 arrest in Maryland. He scored just four points in 20 minutes but was active at both ends. He didn't play in the fourth.
Regular Season Series
CLE leads 1-0
Rocket Mortgage FieldHouse
7:00 PM, November 3, 2009
Attendance: 20,562
Capacity: 19,432
Referees:
Tom Washington
Jason Phillips
Scott Wall
2023-24 Southeast Standings
2023-24 Central Standings