| | 1 | 2 | 3 | 4 | OT | T |
| --- | --- | --- | --- | --- | --- | --- |
| CHA | 20 | 26 | 24 | 15 | 12 | 97 |
| DAL | 26 | 17 | 19 | 23 | 13 | 98 |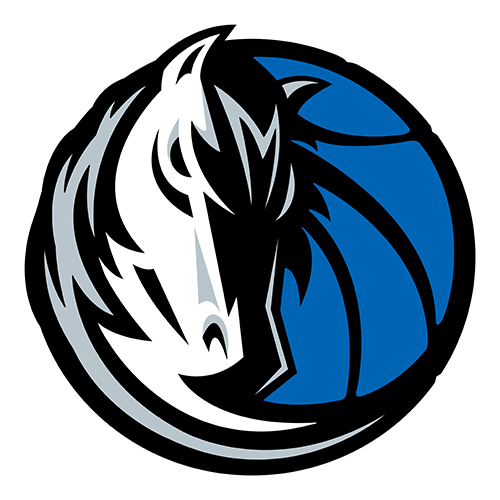 Dirk sinks dagger as Mavs overcome Bobcats in overtime
DALLAS -- Nothing was working for Dirk Nowitzki in the first half.
The Dallas star wasn't hitting his signature jump shot and he couldn't muster anything driving to the basket. The 90 percent free-throw shooter even missed two straight from the line.
Nowitzki found his shooting stroke in the fourth quarter, then hit a 10-foot jumper with 1.8 seconds left in overtime to give the Mavericks a 98-97 victory over the Charlotte Bobcats on Saturday night.
"We really didn't have anything going, so I just had to stick with it even though I really wasn't feeling it early," said Nowitzki, who scored 18 of his 36 points in the fourth quarter and overtime. "I missed a lot of good looks I normally make. It was definitely a volume shooting game for me and I'm just happy a couple of them went in at the end."
Nowitzki missed nine of his first 10 shots and was 7 of 22 at one point early in the fourth quarter as the Bobcats led for virtually the entire second half.
The perennial All-Star, who was 14 of 34 from the floor, scored Dallas' final six points in regulation to force overtime. His winner capped a frantic finish where the teams exchanged the lead six times in the last minute.
"The definition of a franchise player is one who wants the responsibility for winning or losing," Dallas coach Rick Carlisle said. "He wants the ball in his hands when the game is being decided, and the only thing he's thinking about when he gets the ball is finding a way to win the game."
Shawn Marion had 15 points and 15 rebounds, and Erick Dampier added 14 points and 18 rebounds on 7 of 7 shooting for Dallas, which has won three straight.
Stephen Jackson scored 28 points and missed badly on a 3-point attempt that could have won it just before the buzzer. Gerald Wallace had 23 points and 16 rebounds, and Raymond Felton chipped in with 20 points for Charlotte.
The Mavericks improved to 11-0 all-time against the Bobcats. Dallas is the only team Charlotte hasn't beaten since joining the league in 2004.
"We deserved to win this game," Jackson said. "We competed and did everything we're supposed to do to win this game. For some reason, it didn't happen that way."
Wallace hit two free throws that gave Charlotte a 95-94 lead with 34.5 seconds left in overtime.
Nowitzki scored to put the Mavericks back ahead before Wallace connected on two more free throws to give Charlotte a 97-96 edge with 13.9 seconds remaining. That set the stage for Nowitzki's winner, a fadeaway over Boris Diaw from the left elbow.
"He's a 7-footer who can shoot fadeaways pretty high," Diaw said. "It's tough to get up there."
Nowitzki scored 12 of his team's final 14 points in regulation.
Charlotte led 85-79 after Wallace hit two free throws with 1:29 left in the fourth. Nowitzki had a basket and two free throws to bring Dallas within two.
Nowitzki hit a 17-footer over Diaw with 10.9 seconds left to tie it at 85, the shot rolling around the rim before falling in.
"I had a couple of good bounces down the stretch," Nowitzki said.
The Bobcats had a chance to win the game in regulation, but they couldn't get a shot off.
Jackson scored his team's final 11 points of the third quarter, including a 21-foot jumper with 2.3 seconds left that gave Charlotte a 70-62 lead. He then banked in a 3-pointer to open the fourth.
Mavericks forward Josh Howard was inactive. The Mavericks rested Howard's surgically repaired left ankle as a precaution in the second game of a back-to-back.
Game notes
Season ticket holders donated approximately 150 courtside seats to soldiers from Brooke Army Medical Center in San Antonio. ... Nowitzki moved into 34th on the NBA's all-time scoring list. He passed John Stockton and has 19,739 points in his career. ... The Bobcats dropped to 1-10 on the road.
Regular Season Series
DAL Wins 2-0
American Airlines Center
8:30 PM, December 12, 2009
Attendance: 20,151
Capacity: 19,200
Referees:
Sean Corbin
Joe Forte
Eric Dalen
2021-22 Southwest Standings