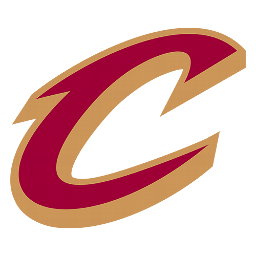 | | 1 | 2 | 3 | 4 | T |
| --- | --- | --- | --- | --- | --- |
| CLE | 32 | 28 | 23 | 25 | 108 |
| PHI | 26 | 29 | 25 | 21 | 101 |
Cavs beat Sixers as Halladay watches in Philly
PHILADELPHIA -- LeBron James brought out Philly's All-Stars, an MVP and a just-acquired Cy Young winner.
No one tops the King, however, in star power.
James gave Philly's famous fans something to remember with a pair of clutch 3s in the fourth quarter, scoring 36 points to lead the Cleveland Cavaliers to a 108-101 victory over the Philadelphia 76ers on Wednesday night.
"I think we have a team now where we know who we are," James said.
Phillies' ace Roy Halladay, acquired earlier in the day from Toronto, watched from a suite. Phillies slugger Ryan Howard, Flyers goalie Ray Emery and forward Mike Richards, and Eagles wide receiver DeSean Jackson all had tickets.
James had another James-type night against one of the worst teams in the NBA. He went 12 for 26 from the floor, got hot in the fourth and silenced another road crowd that packed the place just to watch him play.
Mo Williams hit back-to-back shots in the fourth that gave the Cavaliers a lead they would never relinquish and scored 12 points.
Andre Iguodala led the Sixers with 26 points, and Thaddeus Young and Allen Iverson each had 16. The Sixers have lost 13 of 14 games.
Iverson had his left knee drained before the game for the second time this week and will have an MRI on Thursday.
"This one's on me. I let us down tonight," Iverson said. "I feel bad, that's a game we should have won. We didn't make shots at the time we needed to make shots."
The crowd chanted "We Want A.I.!" with Iverson on the bench as the Sixers made a fourth-quarter charge that put them ahead against a team that has 13 more victories. Iguodala's 3-pointer with 5:50 left stretched the lead to 94-90.
But James came right back and sank his own 3. He then matter-of-factly hit another one that made it 96-all
James dished to Williams for a long jumper that gave the Cavs a 98-96 lead. Iguodala, who takes all the big shots for the Sixers, missed a 3 and Williams capitalized with a 3-pointer for a 101-96 lead.
The 3s were the first two field goals of the game for Williams, who was averaging 16.7 points.
"That's Mo," James said. "I've got 150 percent trust in Mo."
James stepped back for an 18-footer that all but sealed the win for the Cavaliers. They were coming off a 99-89 win over New Jersey on Tuesday night.
"LeBron James, being who he is, hit some big shots for us," coach Mike Brown said.
Iverson, Iguodala and Young brought the Sixers back from an early 12-point hole to take the lead in the third quarter.
Iverson put them up for the first time on a 19-footer from the wing that made it 68-67. He had an assist on one of Philadelphia's more dazzling plays of the season -- a running alley-oop pass from beyond the 3-point arc to a soaring Iguodala for the dunk and a 74-72 lead.
Daniel Gibson quickly quieted, and seated, the roaring crowd of 19,517 with a 3-pointer for the lead. The Cavaliers led 83-80 at the end of the third.
"No team is under .500 when they play us," James said. "Everybody plays well when they play against us."
Halladay had earned the loudest ovation before the A.I.-A.I. alley-oop. He received a standing ovation when he was introduced, and smiled and waved to the fans from his suite.
Sixers forward Marreese Speights played for the first time since he tore the MCL in his left knee on Nov. 14. Speights showed no sign of injury when he leaped off the court for a one-handed dunk in the fourth that cut the hole to 87-84.
Sixers forward Elton Brand was benched for the second straight game, and might be permanently there. Coach Eddie Jordan wants the smaller, quicker backcourt of Iverson and Jrue Holiday, and Young, Sam Dalembert and swingman Iguodala on the court.
Iguodala hurt his ribs in Monday's win, but looked sharp against the Cavs.
Brand has not complained about his role, though he feels he should be a starter. His three-point play in the middle of the fourth tied the game at 89.
Jordan used Brand at center in the fourth quarter. Brand still played 33 minutes and had 14 points.
He didn't sign a five-year deal in 2008 to ride the bench for a lousy team.
Game notes
Cavs G Delonte West scored four points in 23 minutes after he was inactive Tuesday night. ... The Cavaliers hit 9 3s. ... The Sixers are 0-15 when they've trailed by 10-plus points.
Regular Season Series
CLE leads 2-0
Wells Fargo Center
7:00 PM, December 16, 2009
Coverage: CSN
Attendance: 19,517
Capacity: 19,746
Referees:
Joe DeRosa
David Guthrie
Nick Buchert
2023-24 Central Standings
2023-24 Atlantic Standings