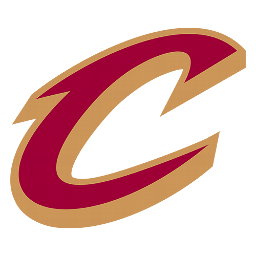 | | 1 | 2 | 3 | 4 | T |
| --- | --- | --- | --- | --- | --- |
| CLE | 26 | 24 | 17 | 28 | 95 |
| DAL | 25 | 27 | 21 | 29 | 102 |
Thomas' 22 points give Dirk-less Mavs lift vs. Cavs
DALLAS -- With a bunch of versatile veterans, the Dallas Mavericks figure they can play any style of game and with any configuration of their lineup.
That means they even like their chances against, say, LeBron James and Shaquille O'Neal on a night when Dirk Nowitzki is in street clothes.
Seem silly? Not after the Nowitzki-less Mavs beat the Cleveland Cavaliers 102-95 Sunday night.
Tim Thomas replaced Nowitzki in the starting lineup and did a nice impression with 22 points, and six others scored at least eight points. But it was on defense where Dallas really did a number on the Cavs.
James scored only two of his 25 points in the fourth quarter, and O'Neal made only one basket all game. Mo Williams scored just eight points as Cleveland ended a five-game winning streak and a four-game winning streak over the Mavericks.
"I think we just went about it the same way as if Dirk was playing," said Jason Kidd, who had 10 points and 11 assists for Dallas. "We didn't make a big emphasis on 'Dirk's out so we've got to get 25 points from one individual.' We've got enough guys who can put the ball in the basket. We have to play defense and as a team we did that tonight."
The Cavaliers fell behind midway through the second quarter and never regained the lead. They came as close as 84-83 in the fourth quarter, but the Mavericks pulled away with a 12-4 spurt capped by 3-pointers from Kidd and Jason Terry.
Dallas won for the sixth time in seven games. Both teams are now 20-8.
"That's why they're one of the best teams in the league," James said. "Even without Dirk they've got All-Stars like Josh Howard and Jason Kidd and Jason Terry. Tim Thomas played great tonight. Guys stepped up."
Nowitzki was recovering from a gruesome collision with Houston's Carl Landry on Friday night in which Landry lost five teeth, two of them becoming embedded in Nowitzki's right elbow. He needed several stitches to close the wound and lots of medicine and treatment Saturday, but on Sunday he was just too sore, stiff and sensitive to the touch.
"I tried to go a little bit, got some jumpers up before the game, but I just couldn't get my elbow up, couldn't really extend it, so it didn't really make any sense [to play]," Nowitzki said. "Looking at the game now, it was a great decision. We got the win and I got a little rest."
He's hoping to return Tuesday night against Portland.
"I'm on every pill there is," he said. "We'll just see how it responds. If it's not Tuesday, definitely on [Saturday]."
Thomas started for the first time since joining Dallas, and was playing only his 12th game because of injuries. He was 7 of 14 with seven rebounds and two assists. He played a lot like Nowitzki, too, mixing a pair of 3-pointers with some inside baskets and six free throws.
"I just wanted to be aggressive with the minutes I was given tonight," Thomas said. "For the last couple of years I've been stuck in situations where I've been pretty much stuck behind the 3-point line, and coming into this season I told coach I wanted to get back to playing an all-around game, which is my strength. He's allowed me to do that and that's what I am capable of doing."
Terry scored 19 points, and both Drew Gooden and Shawn Marion had 12 points and eight rebounds. Howard added 14 points and Erick Dampier had eight points and 10 rebounds.
James was 9 of 23 from the floor with six assists and three rebounds. He snapped a streak of 11 straight games with at least 10 points, five rebounds and five assists.
This was the 500th game of his career, and he finished it two rebounds shy of joining Oscar Robertson as the only players with 13,750 points, 3,500 rebounds and 3,250 assists through that milestone.
He also was quite frustrated with the officiating. After a series of calls he didn't like, he threw down a vicious dunk off an alley-oop pass from Delonte West, then stared sharply at one official under the basket, then another near midcourt as he made his way back on defense.
"There was a couple of times I know LeBron drove the ball and he got hit and there was no call," Cleveland coach Mike Brown said. "I've got to do a better job of understanding the rule, because I don't know what's a foul and what's not a foul. You get told different things at different times and I've got to figure that out, he's got to figure that out and we as a team have to figure that out because it's disrupting the flow of how we're trying to play offensively, and we let it get to us tonight."
Game notes
West scored 18 points, Anderson Varejao had 13 points and eight rebounds and Anthony Parker added 12 points for Cleveland. ... Dallas had just six turnovers. ... Cavs G Daniel Gibson came home to Texas with a Longhorns logo shaved into his head.
Regular Season Series
Series tied 1-1
American Airlines Center
7:30 PM, December 20, 2009
Coverage: NBA TV
Attendance: 20,346
Capacity: 19,200
Referees:
Eddie F. Rush
Pat Fraher
Haywoode Workman
2022-23 Central Standings
2022-23 Southwest Standings