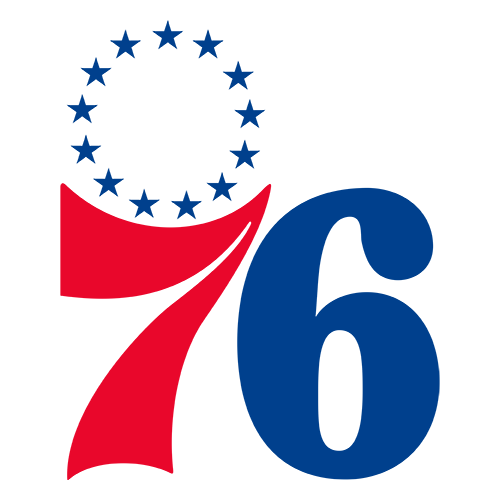 | | 1 | 2 | 3 | 4 | T |
| --- | --- | --- | --- | --- | --- |
| PHI | 17 | 33 | 29 | 37 | 116 |
| SAC | 28 | 22 | 26 | 30 | 106 |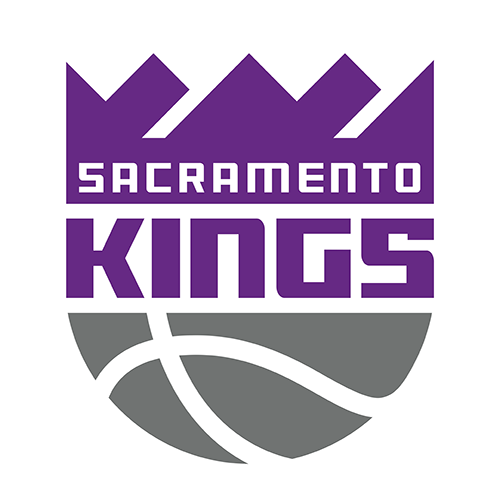 Sixers get back-to-back wins for first time since late October
SACRAMENTO, Calif. -- Although not the prolific scorer he was in his earlier years with the Philadelphia 76ers, Allen Iverson is still a difference maker.
The 34-year-old Iverson showed he still can score, getting 11 of his 20 points in the third quarter. And his presence alone was a factor as the 76ers pulled away in the final period for a 116-106 victory over the Sacramento Kings on Wednesday night.
Lou Williams scored 22 points and Andre Iguodala had 19 points, nine assists and seven rebounds for the 76ers. Both Williams and Iguodala scored 10 points in the fourth quarter, when the 76ers stretched the lead to double digits. Iguodala said part of the credit belongs to Iverson.
"He has helped us out a lot, he really opens the floor for everybody when he's out there," Iguodala said. "He still draws a lot of attention and teams can't key on myself or anyone else."
Iverson is not happy about being limited to 28-30 minutes a game, which are recommended by the team's medical staff to come in shorter increments due to his arthritic right knee. He missed four recent games with a sore knee, but played 32 minutes against the Kings in his second game back, making 6-of-14 shots and adding five rebounds, three assists and three steals.
"All my life I've been watching him play and to have the opportunity to play him was fun," said Kings guard Sergio Rodriguez, who was matched up against Iverson at times. "He showed that he can still play and he can play well. He looked great."
Iverson was at his best in the third quarter, when the 76ers took the lead for good and went into the fourth ahead 79-76. He had 11 points, scoring on a variety of shots, including a 3-pointer that put Philadelphia in front 72-70.
"It's important for me to do whatever I can to help the guys and give them confidence that we can win games," Iverson said. "I was telling them when we were down 13 in the first quarter to stay with it, and make them believe we could come back." Even with Iverson on the bench for less than five minutes in the fourth quarter, that confidence was evident. The 76ers spread the court, moved the ball effectively, and repeatedly made perimeter shots when they built the lead to double digits in putting together back-to-back wins for the first time since Oct. 30-31.
Rodney Carney and Elton Brand scored 14 points apiece for the 76ers. who connected on 9-of-16 3-pointers.
"Allen gives us another dimension, guys are really playing off him," 76ers coach Eddie Jordan said. "Lou Williams got it going, and Carney came off the bench and did a great job. All our guys played well in their roles."
Donte Greene and Omri Casspi each scored 21 points for the Kings, who have lost three of their last four home games. But unlike the previous losses, overtime affairs to Cleveland the Lakers, this loss came against a team that entered the game with only eight wins. Jason Thompson had 15 points and 11 rebounds, and Rodriguez also scored 15 points.
"We were ripe to be picked off tonight and we need to learn that we are not as good as people say we are," said Kings coach Paul Westphal, whose team defeated Denver on Monday. "Sometimes you have to not only bounce back from tough losses but you have to bounce back from big wins."
The Kings played their second straight game without rookie guard Tyreke Evans, who is nursing a sore ankle and is day to day. Beno Udrih played a rare poor game in his place, shooting 3 of 11, scoring nine points, and committing three turnovers.
"Tyreke is a big piece of our team and he's been showing that the whole year," Udrih said. "But we can't feel sorry for ourselves. Injuries are a part of the game and you deal with it."
Carney opened the fourth quarter with a pair of 3-pointers, and a jumper by Williams gave the 76ers a 90-81 advantage with 9:40 remaining. With the Kings missing open looks throughout the period, the 76ers' lead grew to 107-95 when Iguodala made a follow shot with 3:34 left.
The Kings squandered an 11-point lead after one quarter and were outscored 33-22 in the second. The aggressive inside play of Brand, who scored 11 points, helped fuel the 76ers' comeback. Casspi had 11 points for the Kings.
Game notes
In the offseason, Jordan was an early candidate for the Kings head coaching job, but took the offer from Philadelphia instead of waiting for the Kings to end their search, which resulted in the hiring of Westphal. ... Carney scored 12 points in his first 10 minutes off the bench, all of them coming via four 3-pointers. ... Iverson entered the game 1 for 3 this season in 3-point attempts, but made both attempts against the Kings.
Regular Season Series
PHI leads 1-0
Sleep Train Arena
10:00 PM, December 30, 2009
Attendance: 13,156
Capacity: 17,317
Referees:
Joe DeRosa
Tommy Nunez Jr.
Leon Wood
2022-23 Atlantic Standings
2022-23 Pacific Standings