| | 1 | 2 | 3 | 4 | T |
| --- | --- | --- | --- | --- | --- |
| CHA | 18 | 27 | 25 | 21 | 91 |
| CLE | 24 | 22 | 23 | 19 | 88 |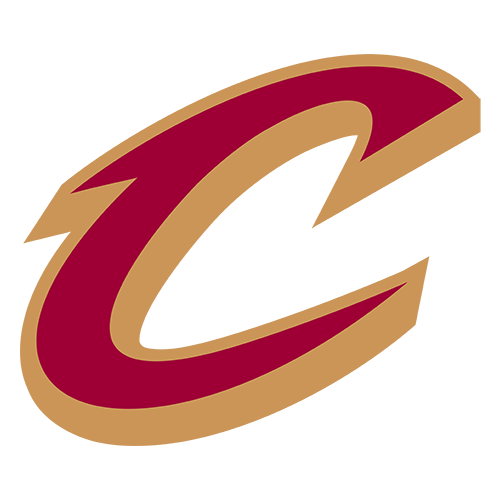 Bobcats get second straight impressive road win
CLEVELAND -- The road is suddenly becoming a friendly place for the Charlotte Bobcats.
Less than 24 hours after pulling off a surprising win at Miami, the Bobcats topped that with a 91-88 victory over the Cleveland Cavaliers on Sunday night.
Flip Murray hit a 3-pointer with 56 seconds left to put Charlotte up for good, and the Bobcats shocked the Cavaliers, snapping Cleveland's seven-game win streak and an 11-game winning streak at home.
"We hung in and got a win on the road against a great team," Charlotte coach Larry Brown said. "We're all happy."
Murray's basket from the top of the key broke an 83-all tie and capped an outstanding effort for the Bobcats, who led for most of the second half.
"The shot clock was running down and I had a chance to go one-on-one," Murray said. "I was able to knock it down. That was a momentum changer. It put the pressure on them."
Stephen Jackson's two free throws with 2.5 seconds left again gave the Bobcats a three-point lead, setting up one last chance for the Cavaliers. LeBron James, who scored 29 points, missed a potential tying 3-point attempt from the left corner as time expired.
"I definitely felt like I had a good look at it," James said of his shot that hit the rim and bounced high in the air, setting off a celebration among Charlotte's players.
The Bobcats had one road victory all season going into Saturday night but used a 34-point fourth quarter in their 107-97 win over the Heat after trailing by 19 in the first quarter. Although Charlotte is only 3-14 away from home, the back-to-back wins are a sign of progress for a team trying to make the playoffs for the first time.
"We haven't been able to close out games," Brown said. "We lost two games on the road where we got bombed, other than that, we've been in most games, especially late. We just haven't figured out a way to finish. Tonight we finished. Last night we finished. It makes this trip phenomenal and we'll enjoy another plane ride."
The victory was the Bobcats' first at Quicken Loans Arena, where they had lost 10 straight. Charlotte has won two of three against Cleveland this season, including a 94-87 win at home on Nov. 27.
"I'm happy because this is definitely one of the best teams in the East," said Jackson, who led the Bobcats with 22 points. "To be able to beat them twice out of three games shows we can play with anybody, we just have to be more consistent."
James isn't surprised the Bobcats have played well against the Cavaliers.
"Honestly, it's a really talented team," he said. "They have some really good pieces and they match up well with us. They play us tough every time."
Gerald Wallace added 19 points and Raymond Felton had 17 for Charlotte.
Mo Williams scored 27 for the Cavaliers, but Shaquille O'Neal was the only other Cleveland player in double figures with 10.
The Cavaliers hadn't lost at home since Nov. 5, when they dropped an 86-85 decision to Chicago.
Leading 70-69 after three quarters, the Bobcats opened the fourth with a 7-1 run capped by D.J. Augustin's 3-pointer, which gave Charlotte a 77-70 lead. Cleveland battled back and James split a pair of free throws to tie the game at 83 with 1:16 left.
The Cavaliers built a nine-point lead in the second quarter, but the Bobcats chipped away and eventually took a one-point lead late in the period on Jackson's 3-pointer. A basket by Williams, who scored 15 points in the half, including three 3-pointers, gave Cleveland a 46-45 lead at the break.
James, who picked up his third foul early in the third quarter, scored 13 points in the period. He played the entire second half, despite the fact the Cavaliers played Saturday in New Jersey. James was 13 of 21 from the field and had seven rebounds and six assists.
Game notes
The Bobcats have more losses in Cleveland than any other NBA city ... Charlotte returns home to face Chicago on Tuesday. The Bobcats are 11-4 on their home court. ... Cleveland hasn't allowed an opponent to shoot 50 percent from the field in 25 games. ... The Cavaliers don't play again until Wednesday when they host Washington before starting a five-game road trip.
Regular Season Series
CHA leads 2-1
Rocket Mortgage FieldHouse
Attendance: 20,562
Capacity: 19,432
Referees:
Joe Crawford
James Capers
Curtis Blair
2022-23 Central Standings