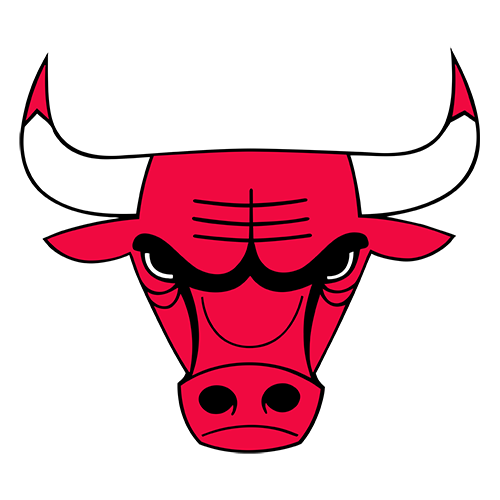 | | 1 | 2 | 3 | 4 | T |
| --- | --- | --- | --- | --- | --- |
| CHI | 28 | 24 | 28 | 28 | 108 |
| CHA | 31 | 28 | 28 | 26 | 113 |

Bulls erase deficit but Bobcats hold home court
CHARLOTTE, N.C. -- There were two near certainties this season for the Charlotte Bobcats: They were hopeless away from home and mistake-prone in close games.
Suddenly, the Bobcats are confident after two impressive road wins and late-game save against Chicago on Tuesday night that moved them up a rung in the Eastern Conference standings.
Gerald Wallace led the offensive parade with 32 points, Stephen Jackson and Flip Murray added 25 each and the Bobcats did just enough down the stretch to hold off the Bulls for a 113-108 victory.
Charlotte, which won its third straight and improved to 12-4 at home, moved ahead of Chicago into seventh place in the East as it seeks its first playoff berth in franchise history.
"We know we messed up. We started the season and went on a seven-game losing streak and 1-14 on the road," Wallace said. "We know we dug ourselves a hole that we could basically see out of, it wasn't too deep.
"We had to get this thing turned around and get headed in the right direction before the dirt in that hole starts to sit on the top of our heads."
A little luck can't hurt, either.
After clawing back from a 13-point second-quarter deficit, the Bulls had numerous chances in the final minute. Derrick Rose and John Salmons missed game-tying 3-point attempts in the closing seconds. Seconds earlier, after a replay review reversed an out of bounds call, Kirk Hinrich badly missed a tying mid-range jumper.
Rose scored 10 of his 24 points in the fourth quarter, but had seven turnovers. Salmons added 19 points as the Bulls lost their second straight following a four-game winning streak that had taken some pressure off embattled coach Vinny Del Negro.
"Derrick had too many turnovers tonight. He knows that," Del Negro said. "We've got to execute down the stretch better."
That was Charlotte's problem until impressive game-closing performances at Miami on Saturday and Cleveland on Sunday. Jackson and Murray, stars against the Cavaliers, had clutch efforts again after Rose's shot in the paint with 2:08 left tied it at 105.
Murray's two free throws put Charlotte ahead. Jackson hit two more at the line after Hinrich's miss, making it 111-108 with 17.5 seconds left.
The Bulls then got two good looks. After Rose missed a 3 from the left wing, the ball was batted out to Salmons, who missed a straightaway 3.
Wallace's two free throws with 0.1 seconds remaining left Chicago 0-7 in the second game of back-to-back contests.
"At least we fought back," Rose said. "Two or three weeks ago we would have let that game slip."
Wallace added nine rebounds and hit 10 of 11 free throws and continues to get more comfortable with Jackson, acquired in a Nov. 16 trade that's made the Bobcats more dangerous -- and now more cohesive.
"We know we can find ways to win, especially since these last two wins on the road," Jackson said. "We feel real confident coming into games now because we're 100 percent on the same page."
Luol Deng had 18 points and nine rebounds for the Bulls, who struggled to defend for a second straight night and spoiled Del Negro's return to North Carolina.
Del Negro starred at N.C. State and his wife is from Charlotte, but he spent most of the night unhappy.
Referee Pat Fraher hit him with a technical foul early in the third quarter. Jackson missed the free throw, ending his streak of 35 straight makes, and the Bulls cut the lead to 84-80 before Raymond Felton banked in a halfcourt heave at the third-quarter buzzer.
In the second quarter, the Bobcats used a bizarre four-point play in an 11-3 run to take a big lead. It included Tyrus Thomas hanging on the rim on a shot that was blocked, resulting in a goaltending violation and a technical foul.
The little mistakes the opponents are making, instead of them, allowed the Bobcats to move within three games of .500 at the beginning of a stretch of seven of eight at home.
"At the end of the day we got a win," Charlotte coach Larry Brown said. "I don't know if we'd have won this game a month ago."
Game notes
The Bobcats have 14 players, one short of the maximum, and Brown expressed frustration when saying they probably wouldn't sign a power forward to a 10-day contract. "I've thought all along that we need somebody to back up Boris (Diaw)," he said. ... Bobcats C Tyson Chandler (foot) ditched the crutches Tuesday and was in a walking boot. He rode an exercise bike before the game but said he doesn't know when he'll be able to start running. ... Both teams shot 51 percent, but Charlotte took 11 more free throws and committed five fewer turnovers.