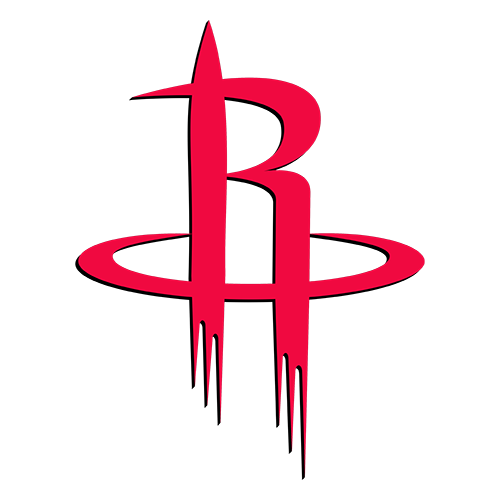 | | 1 | 2 | 3 | 4 | T |
| --- | --- | --- | --- | --- | --- |
| HOU | 34 | 26 | 17 | 17 | 94 |
| CHA | 29 | 21 | 24 | 28 | 102 |

Jackson's career-best 43 points help Bobcats rally past Rockets
CHARLOTTE, N.C. -- When Charlotte Bobcats coach Larry Brown traded for Stephen Jackson, he knew he was getting a player known to induce headaches because of his checkered past off the court.
Brown also knew he was getting an elite, hard-nosed, confident player who could perhaps finally lift the franchise to the playoffs for the first time.
On Tuesday night, Jackson proved his worth, and the Bobcats had the look of a team ready for the postseason.
Jackson scored 16 of his career-high 43 points in the fourth quarter and the Bobcats clamped down on defense after halftime to rally past the Houston Rockets, 102-94.
"He's about as bright as anybody I've ever coached," Brown said. "He's in that difficult category, but he loves his teammates and he loves to play. And he's made everybody better."
Setting a franchise single-game scoring record and surpassing his previous best scoring night of 42 set nearly six years ago with Atlanta, Jackson made 15-of-22 shots and 10-of-11 free throws while adding eight rebounds. Making up for a subpar night from Gerald Wallace, Jackson keyed Charlotte's comeback from a 13-point, second-quarter deficit.
Boris Diaw added 19 points and seven rebounds, including the clinching three-point play with 50 seconds left.
It left the Bobcats (14-4) tied with Orlando and Atlanta for the best home record in the Eastern Conference. Charlotte, which has won five of six, sits in seventh place in the East.
"For us to get this win tonight after starting out bad, it shows a big sign of growth for us," Jackson said.
Trevor Ariza scored 19 points and Luis Scola added 18 points and 14 rebounds for the Rockets, who managed 34 points in the second half after getting 34 in the first quarter alone in their fourth loss in five games.
"He hurt us. He's a really good player that can get hot at any time," Ariza said of Jackson. "Once he got going, we couldn't find a way to slow him down."
Acquired from Golden State on Nov. 16 after his long feud with Warriors coach Don Nelson, Jackson has shown none of the problems of his past.
There has been no arrests and no fights. Instead, Jackson was using his comb to do a mock interview with Wallace after the game as laughter filled the locker room.
"I struggled tonight. My offensive game just wasn't there," said Wallace, who was held to nine points and eight rebounds on 2-of-10 shooting, three nights after his putback at the buzzer beat Memphis. "[Jackson] was able to pick it up and carry the team."
Jackson's 3-pointer, fadeaway and two free throws in an 13-2 run to start the fourth quarter put Charlotte ahead 87-81 with 5:50 left.
Each time the Rockets crept closer, Jackson came up with a big hoop. His 3-pointer with 3:21 left made it 92-88 and his putback with 2:26 to go made it 94-90.
Houston had two shot clock violations in a miserable fourth quarter, including with 1:58 left and Charlotte leading by four. Raymond Felton answered with a jumper and Diaw's three-point play on the next two possessions put it away.
"We did a poor job of maintaining our aggressiveness," Rockets forward Shane Battier said. "We settled for a lot more jump shots, turned the ball over."
The Rockets hit seven of their first 10 3-point attempts and piled up 28 points in the paint in the first half, looking like they didn't miss Yao Ming and Tracy McGrady.
Battier and Chase Budinger hit 3s on consecutive possessions to put Houston ahead 51-38 midway through the second quarter.
Jackson's 23 first-half points kept Charlotte within striking distance before the defense picked up in the second half. The Bobcats shut off the easy buckets inside while the Rockets cooled off from long range.
Aaron Brooks had 11 points and six assists for Houston, but was just 3 of 14 from the field as the Rockets lost their fifth straight road game.
"The first half we were jogging and scoring," Brooks said. "When they pick up their defense, we've got to pick up our offense. We've got to run."
Game notes
Jackson scored 42 against Washington on March 12, 2004. ... Wallace and Jason Richardson previously shared the Bobcats single-game record with 42 points. ... Bobcats C Tyson Chandler (foot) is out of his walking boot, but missed his ninth straight game. ... C Joey Dorsey is expected to rejoin the Rockets Wednesday after averaging 14.9 points and 13.3 rebounds in 16 games in the NBA Development League. "I'd like to see where he's at and see if he's improved in the time he's been down there," coach Rick Adelman said. ... Houston plays nine of its next 10 games at home.